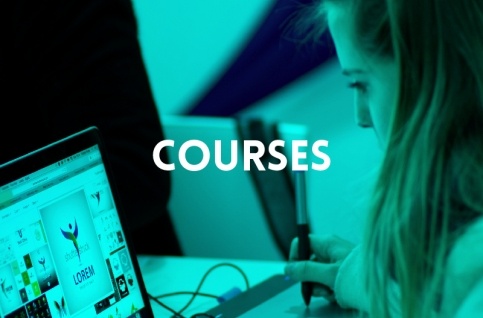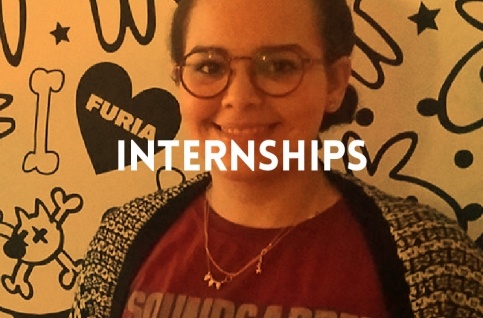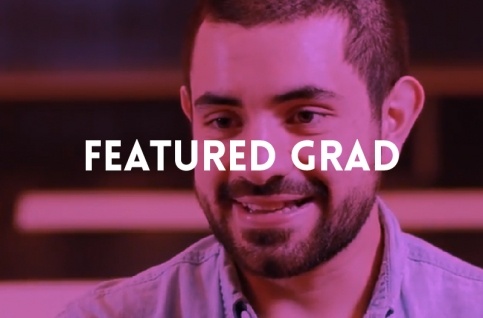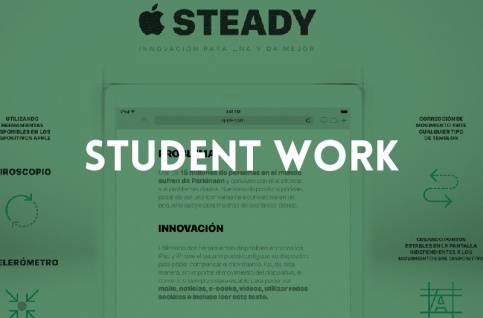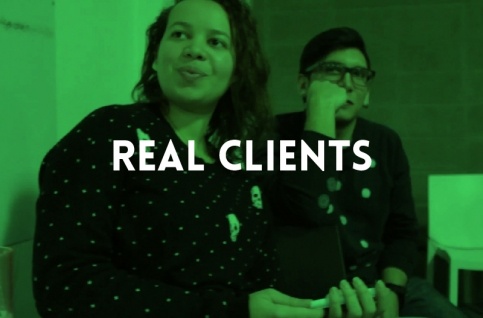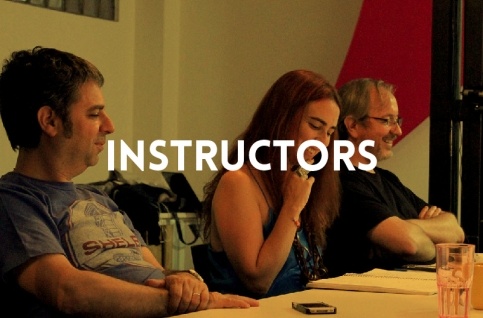 You'll Love Being An Art Director
Dream big
Art directors are responsible for more than just visuals in an ad, a magazine, a film, or other media project. If you're someone who thinks creatively, has an eye for good design, and enjoys working in a collaborative environment, you will likely find a great deal of success as an art director or as we love to call, the dreamers with an unlimited imagination.
---
We'll help you to think visually, and come up with great ideas, you only need to have an incredible eye for detail, a passion for craft, and a joy for bringing things to life.
You'll also learn the art of layout. We will hammer home the grid, until everything you do is perfectly spaced, aligned, and looking beautiful. We're strong believers that great work is 10% great idea, and 90% craft.  You'll to be able to make things look just right and completely original at the same time. 
Starting Salaries for Art Direction Graduates
Job placement for last year's art direction graduates is 100%!
$70,000 and over:  11% of recent graduates
$60,000 – $70,000: 10% of recent graduates
$50,000 – $60,000:  50% of recent graduates
$40,000 – $50,000:  21% of recent graduates
$30,000 – $40,000:  8% of recent graduates
Results of our last survey of U.S. grads for the reporting period July 30, 2015 – June 1, 2016.
Application Deadlines and Program Schedule
The art direction program starts our times a year: January, April, July and October. The program lasts for 8 quarters. Each quarter lasts 10 weeks with a break between each quarter. In the second year students can study and intern in other cities. To graduate students must complete 1920 clock hours/96 credit hours and have at least a 2.5 GPA.
The application deadline is six weeks prior to the start of classes. Please see our FAQs for application deadlines and the school calendar.
Each quarter of the first year, students have four classes that meet once a week for three hours with four additional hours for lab. Class times are::
9 a.m. to 12 p.m.
1 p.m. to 4 p.m.
4 p.m. to 7 p.m.
7 p.m. to 10 p.m.
Classes are held Monday through Saturday with a weekly guest speaker on Monday at 5 p.m. that the whole school attends. Periodically, students will have weekend classes in the late morning. Schedules are set by the registrar and have limited ability to be modified.
Intern & Study Abroad
After spending at least one year (4 quarters) in Atlanta, students can apply to our Quarter Away Program. This program gives students the opportunity to study and intern in up to four more cities around the world. You can even opt to take classes inside an agency or intern in New York, Tokyo, Berlin, Atlanta and other cities around the world. At last count 96% of the students had participated in our Quarter Away Program for at least one quarter. Over 80% of the students spent two or more quarters getting real-world experience.
Intern and get real-world experience before you graduate. Students can opt to spend part of their two year program studying and interning in up to four other cities where we have programs. Through partnerships the school has with agencies all over the world, students can get hands-on experience and build their network of industry contacts. Students can build a network of over 200 industry contacts. This is one of the reasons Miami Ad School's graduate placement rate is so high.
Tuition & Materials
Tuition of $4,850 is due quarterly. It takes eight quarters which is 2 years to complete the art direction program.Total tuition cost for the program is $38,800. Financial aid is available for US Citizens.
All students must have:
Apple Macintosh MacBook Pro with external hard drive storage (2 TB) with maximum RAM Airport-equipped computer (approximately $1,299 to $3,000)
Adobe Creative Cloud membership ($19.99/month, requires annual commitment)
Printer accepting 11"x 17″ (approximately $200 to $300)
Smart Phone with video
Smart phone accessories: grip ($160); external lenses ($160), tripod for smartphone $25); 3 LED smartphone lights ($60 to $100); GoPro ($350)
Zoom H5N recorder $300
Diploma & Job Placement Assistance
This is a two year diploma program with the primary purpose of developing a professional portfolio through classes and real-world experience to gain the skills needed for an entry level position in advertising.
Graduates have the opportunity to attend portfolio reviews and interview with multiple agencies. Miami Ad School also supplies graduates with job leads throughout their career. Our institutional graduate placement rate is well over 90%.
Have A Question? Just Ask.
I can walk you through the admissions process

IDEAS FIRST
Great work starts with a great idea. It's not about just creating a print ad, tv spot or Facebook page. Solve the communication problem first then find the appropriate media to give the idea maximum impact.

Idea Presentation
Learn different types of presentation formats and get comfortable speaking and using technology in front of a group. You'll also get the fundamentals of InDesign and Keynote, as well as iWeb for basic web design.

Video Storytelling
The ubiquity of the video and the global stage of online hosting sites give the power of the moving image to the masses. Learn cinematic styles, how to edit audio and video, and use special effects to tell a story with motion and sound.

Thinking Strategically
In the real world, it's not a creative free-for-all. There's a strategy brief the creatives work from. Gain insight into consumers, learn the critical role of account planning and develop brilliant ideas from a creative brief.

Experiments in Digital Photography
Sculpt light. Re-color the world. Magnify. Reduce. Blur. Sharpen. Capture. Release. Record a decisive moment or make one. This class explores techniques in using the digital camera as a tool in visual experimentation.

Type Journey
An introduction to the art of typography. You'll get a solid foundation in the techniques of type design as well as the fashions, movements and figures behind the history of type faces and the times that created them.

Vector Imaging
Adobe Illustrator is the primary application in Creative Cloud for illustrating, creating logos, designing with type, and creating layouts that range from the web to traditional media like billboards, posters and print ads.

Everything is Media
You'll learn how to integrate media old, new, offline and online into the ideal conduit for your branded message. Explore and fuse new technologies like touchscreen and face recognition with traditional advertising.

User Experience
The science of organization of information and human centered design. You'll learn how to conduct basic user research to create personas that guide development of content strategy, information architecture and wireframes.

Visual Impact
Visual communication transcends language and cultural barriers like nothing else. Learn how to create symbols that interact powerfully with contradictory meanings and create unforgettable visuals.

Motion Graphics
In this course you will develop a broad understanding of motion graphics, production concepts, design tools and the enabling techniques while acquiring a working vocabulary through a series of structured problem-solving activities.

Coding for Creatives
Many creative people rank below Einstein in math skills. But to produce the wacky ideas they come up with, knowing something about the front end of coding is extremely useful. A peek into the back end is really not that painful.

Digital Campaigns
There is a process to creating a campaign. Go step by step each week to learn just how a campaign makes it through an agency from research to pitch all while creating one that can be expressed across multiple online platforms.

Product Creation
As the media landscape has morphed, so has the role of the ad agency. Today's leading shops not only promote products, they come up with product ideas and then develop them. This is a primer on the process.

Head to Head
It's a dog-eat-dog world out there, so if you want to be the Top Dog, you'll enter your work in all the student competitions: Cannes, CLIO, D&AD, One Show, Addys, and win a nice shiny statue to help get you noticed.

Portfolio Development
Classes and internships have lead you to a final body of work that represents your skills, execution and personality. Finalize your website, physical portfolios and prepare to keep your portfolio up-to-date for the rest of your career.

Gaming Concepts
Video, mobile and online games gross more revenue than all Hollywood movies combined. Learn techniques and core mechanics to tap into an audience that can not be ignored in the quest to get your message across.