Digital Design Course In Madrid
BECOME WHO YOU ARE MEANT TO BE
Everything you touch, read or experience has been designed by someone. Branding, publications, packaging, music, promotions, experiential, information, product design and more. Graphic designers are determined that all those things, all that stuff, be well designed. Purpose, vision and strategy; form and function. Graphic Designers seek a more beautiful, more usable, more thoughtful world.
Hyperactive is the best description of a digital designer. As the world moves more into the global multimedia matrix, designers need to stay attuned to the media that draw people in online and off. Back in the day of graphic designers, paper, X-acto knives and handwritten type were the norm. Now tablets, animation, vectors and the web are added to the mix. A well trained digital designer can do it all and feels comfortable moving from the real world to the virtual. They've become inventors, adding new ways to use old technology. 
Program Length & Class Times
The Digital Design program is a two-year (8 quarter) program. Each quarter is 10 weeks in length followed by a break.
Time classes are set from the morning to the afternoon, and each student will have 3 to 4 hours of class.
Classes are held Monday through Thursday, and Fridays are saved just for recovery classes.
In a student's second year, their schedule will vary depending on their Quarter Away choice (i.e. classes in their current school, a different Miami Ad School location, an Agency Lab or Internship).
Intern & Study Abroad
After spending at least one year (4 quarters) in Miami, students can apply to our Quarter Away Program. This program gives students the opportunity to study and intern in up to four more cities around the world. You can even opt to take classes inside an agency or intern in New York, Tokyo, Berlin, Atlanta and other cities around the world. At last count 96% of the students had participated in our Quarter Away Program for at least one quarter. Over 80% of the students spent two or more quarters getting real-world experience.
Intern and get real-world experience before you graduate. Students can opt to spend part of their two year program studying and interning in up to four other cities where we have programs. Through partnerships the school has with agencies all over the world, students can get hands-on experience and build their network of industry contacts. Students can build a network of over 200 industry contacts. This is one of the reasons Miami Ad School's graduate placement rate is so high.
Tuition & Materials
Tuition of €2,600 is due quarterly. It takes eight quarters which is 2 years to complete the art direction program.Total tuition cost for the program is €20,784. All students must have:
It's a must to have your own computer to be able to work at school. Most of our students choose to work with Apple Macintosh (approximately €1,000 to €3,000)
Diploma & Job Placement Assistance
This is a two year diploma program with the primary purpose of developing a professional portfolio through classes and real-world experience to gain the skills needed for an entry level position in advertising.
Graduates have the opportunity to attend portfolio reviews and interview with multiple agencies. Miami Ad School also supplies graduates with job leads throughout their career. Our institutional graduate placement rate is well over 90%.
Have A Question? Just Ask.
I can walk you through the admissions process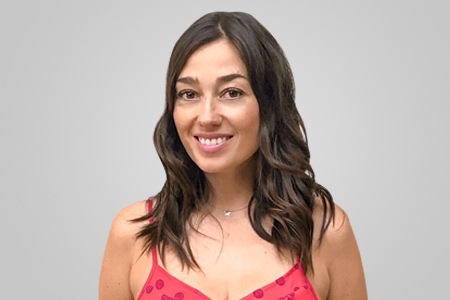 Carmen Martin
ADMISSIONS ADVISOR
+34.91.754.03.75
EMAIL ME
Santa Cruz de Marcenado 4, Madrid, Spain 28015

Experiments in Digital Photography
Sculpt light. Re-color the world. Magnify. Reduce. Blur. Sharpen. Capture. Release. Record a decisive moment or make one. This class explores techniques in using the digital camera as a tool in visual experimentation.

Video Storytelling
The ubiquity of the video and the global stage of online hosting sites give the power of the moving image to the masses. Learn cinematic styles, how to edit audio and video, and use special effects to tell a story with motion and sound.

Portfolio Development
Classes and internships have lead you to a final body of work that represents your skills, execution and personality. Finalize your website, physical portfolios and prepare to keep your portfolio up-to-date for the rest of your career.

Motion Graphics
In this course you will develop a broad understanding of motion graphics, production concepts, design tools and the enabling techniques while acquiring a working vocabulary through a series of structured problem-solving activities.

Introduction to Photoshop
An introduction to the tools that'll bring your ideas to life: the digital SLR camera and Adobe Photoshop. You'll learn how to put this tag team to work for you, how to process RAW Images and organization with Adobe Bridge.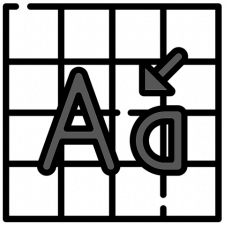 Typography 1
Typography, its history and aesthetics, type specification and font selection. This class is a power class because, without it you are powerless to communicate.

Introduction to Design
Learn to talk the talk and walk the walk of a graphic designer. This class is all about the creative process of design. Composition, organization, complexity, structure, form, line, color theory, mass, grids and scale. Wow!

Introduction to Craft
Craft is in the bones of a graphic designer. Craft can be, binding a book of your designs, silkscreening a logo on a sweatshirt, making a scale model of a chair you designed in Photoshop or Illustrator, or building a scale model of a bridge. Trust us––when you go for an interview in any graphic design studio, anywhere in the world, craftsmanship will give you the edge.

Semiotics
A fancy word for developing sign-based relationships which are the basis of storytelling and design thinking, combining semantics, syntactics, pragmatics and gestalt design theory design. Got that, right?

Publications & Editorial Design
Earlier classes have explored typography, photography, symbols, even storytelling. Other classes have given you skills in Photoshop, Illustrator and InDesign. Now it's time to put all these together to produce publications. Now you must take a reader from cover to cover, page to page, and surprise, inform, educate, excite, or provoke them. You will combine every skill you have learned so far.

Packaging 1
Think up, design and create innovative 3-D structures for all kinds of products and brands. Build your concepts in the school's fully-equipped Makers Studio. Or, print your ideas with a 3-D printer. Making stuff is a designer's dream.

Web Design
Design and produce your own website. Deal with interfaces, wireframes and navigation. Learn how to use strong graphic images to convey your message. Hopefully you will get a lot of hits. Happily we'll give you an "A".

Symbols, Metaphors & Content
Start with logic. Explore with message and context. Think how you might interpret a meaning in the simplest and most immediate form. How will color, tone or texture impact a symbol? What kind of symbol would you design or yourself?

Experiential Design
This class will bust your brain. The sky is not even the limit. We're talking outer, way-outer space here. What kind of environment can you conjure up? How many senses can you excite? Titillate? Reward? What far out technology can use use? Or what simple technology can you use in a far out way? What urban issue can you solve? What environmental activism can you provoke? Go for it.

How is meaning created through word and image and design? Or sound?
How is meaning created through word and image and design? Or sound?

Packaging 2 / Advanced Packaging
Innovative innovative retail packaging systems are the goal. Structural design, physical properties of paper and corrugated boards, sustainability in packaging, emotive branding, and spatial efficiency are the challenges.

Branding
Design. Advertising. Whatever. Everything is about brands and branding and how you can use use design-thinking to express brand solutions.

Information Design & Data Visualization
Content. Message. Put these together in a meaningful visual to inform or enhance or clarify. Big data made simple.

Network Marketing, Identity & Branding
Dive into the social aspects of marketing. Develop socially responsible projects and programs that enable organizations to differentiate themselves. Use of social networking, online marketing and new media, are crucial to an organizations' long-term viability. Utilize a number of different platforms such as print, web and screen based media, motion and experimental design.

Type & Image
Type and image. Mother and Father. Fire and water. Put these opposites together in a way no one else ever has. Love them equally please. Each needs the other.

User Experience Design
This is one very super important class. How do you create immersive and collaborative experiences that might change the way people view and interact with the messaging in a whole new way? New concepts, ideas and media –photography, videos, surface technology and rich visualizations from application design to gaming. Oh my!

Design History, Modernism, Criticism & Theory
Beginning with the Victorian era to to the present, you will explore visual communications developments in both design and technology. And, through this exposure perhaps gain insight into your own design sensibility.

Strategic Innovation Project / Service Design
Developing the context for successful user experiences requires designers to think more holistically about the business models for the products they create. What tools should be used? What methods? What options? Above all—why?

Typography 2
Now that you have the basics of typography this class pushes you to more sophisticated and expressive type solutions. Now you can move into developing your own personal style of typographic solution.

Visual Storytelling
Retail branding and the understanding of a personality behind the brand within apparel and fashion. Develop a visual language to allow rapid prototyping through different mediums. Use type, shape, color, form, texture, pattern, direction, orientation, scale, angle, space and proportion, to create a visual story for a brand.