Two weeks in a place where your logical, creative, inquisitive and intuitive self will develop the skills that will change your career. Learn by doing. You'll begin to understand and analyze data, develop insights and write creative briefs. Each week your instructor will be a different strategic expert, giving you a full perspective on the industry and a smartphone full of contacts. 
 
2 WEEKS / US$10,750 (US$9,750 before Oct 15th)
You'll graduate with the skills you need to show your employer you can build brands as a strategic planner. In 2 mind-expanding weeks you'll learn to understand and analyze data, develop insights and write creative briefs. You'll develop a campaign based off of your insights. Your bootcamp then culminates with an opportunity to learn about the pitch process and the future of creative strategy.Each week your instructor will be a different strategic expert. Four strategists from top global agencies will take you through multi-day sessions that cover various aspects of creative strategy. In the final week of the bootcamp, you'll be part of an interactive session on the future of creative strategy—featuring your bootcamp instructors and a panel of special guests. You'll get to talk first hand with different types of strategists and planners and get to expand your network of mentors.
 
RESEARCH AND INSIGHTS. STRATEGIC THINKING. BRIEF WRITING. COLLABORATION. PRESENTATION.
---
Check out your world-class instructors.
RP KUMAR
Executive Vice-President, Global Director, Strategic Planning, Insights and Research at Ketchum
Builder of Brands. Builder of Planners. Builder of Businesses. RP helps clients develop potent Brand Planning strategies, and he especially loves to build and nurture the teams who develop those strategies. RP has been noted for profound intellectual curiosity, passion for unexpected human insights, and challenging cliches and buzzwords. With multiple-category, feet-on-ground global brand building experience across JWT, Lowe & Partners, DRAFTFCB and Digitas, RP is a "partner-in-crime" for Creatives, a business partner for C-level clients and a trusted collaborator for agency partners.
ARCHANA KUMAR
Global Strategy Director at MediaCom
Executive-level global brand and creative strategist with a stellar track record of winning new business and growing brands. The quintessential 'hybrid' professional: combining leadership and strategic skills across categories, geographies, and channels. A citizen of the world, having lived in and led cross-functional and cross-cultural teams in India, Canada, Egypt, UAE, US and around the world. Responsible for crafting brand ideas and creative strategies on iconic brands such as GE, Johnson & Johnson, FedEx, Motorola, Unilever, Campbell's Soup, Lay's and Mountain Dew. Elected to BBDO New York's Board of Directors. Omnicom leader on Plan International and on the board of a global not for profit organization—World of Children Award. Archana is also part of the core team that developed the BBDO brand model, the Comms planning model and a perspective on the impact of the recession on the American consumer behavior.
MIDORI MCSWAIN
Senior Strategist at Untitled Worldwide 
Midori is currently a Senior Strategist at Untitled Worldwide after a stint at Droga5 working on brands like MailChimp, Trident, Hennessy, and LVMH. She is originally from Detroit, MI and studied Communication studies and African American studies at Northwestern University. Having never considered strategy or advertising in school, her studies led her to meaningful skills in strategy anyway: rhetoric, argumentation, and persuasion. Before Droga5, she worked at Commonwealth//McCann on Chevrolet's electric and small cars. Last year, Droga5 won a Grand Prix Cannes Lion for the MailChimp campaign that she will tell you all about. In her spare time (that she magically has) she manages a Detroit house and techno record label that primarily presses vinyl records.
ANDREW RAINE
Strategist at mcgarrybowen 
Andrew is a Strategist at mcagarrybowen in NYC and works on Northrup Grumman – helping them with projects for NASA and Marvel Comics. Previously he's worked at Havas' Annex in Chicago on Nando's, Sprite, and helped create the diversity initiative "Black at Work." Before that, he worked at Commonwealth//McCann on Global Chevrolet and their partnership with Manchester United. In college, he worked at Premier skate shop in Grand Rapids where he learned the importance of branding and how it affects human behavior. In his free time, he helps his friends make cool clothing and eats tons of ice cream.
KRISTINA JENKINS
Chief Strategy Officer 
A New Yorker at heart with a West Coast sense of possibility, Kristina has toured both coasts, starting her advertising career in NYC at Ammirati Puris Lintas, jumping to RPA in Santa Monica, back to mcgarrybowen in New York as that agency's Cultural Intelligence Officer, eventually returning to Los Angeles as Zambezi's first-ever Chief Strategy Officer. During her time building and leading Zambezi Brand Strategy, she played an integral role in doubling agency billings and staff. She also introduced a Communications Strategy offering, launched "X" (a female insights capability on a mission to help brands elevate the way they partner with and market to women) and pioneered the "Culture Patron" philosophy to guide marketers in collaborating with sports, fashion, music and entertainment culture and Influencers in meaningful ways.
Kristina's superpower is looking for strategic inspiration in unexpected places, whether she's learning from streetwear designers how to build luxury credibility for a car brand or learning from a restaurant group how to help a content brand create fast without compromising quality. She isn't the kind of CSO who reads and researches trends, she's in them, experiencing and exploring.
She has partnered with brands like Disney, Kraft, Honda, Reebok, Verizon, Autotrader, Marriott, Venmo and many others to help them push their thinking to brave and bold places.
Kristina is also incredibly passionate about mentoring the next generation of advertising talent and helping them recognize their potential to help the industry re-imagine the way things have always been done. She is a Marcus Graham Project Advisory Board Member, a Miami Ad School Instructor and has been a Guest Speaker at Virginia Commonwealth University Brandcenter and Loyola Marymount University. 
---
Here's what to expect: 
Week One: Foundations
Punta Cana // The first week is all about the foundations of strategy. There might always be a flavor of the day in the strategy industry, but they all require the foundational skills of research, insights and briefing. RP and Archana will set you up with all the basics.
Week Two: Bringing it all together
Punta Cana // So you have the basics down, but how does strategy really happen IRL? Midori and Andrew share their knowledge and experience working strategy on some of the most cutting edge campaigns ever seen. This is the new, new. Welcome to the real world.
---
By the way… 
We're staying at the beautiful, all-inclusive, Puntacana Resort & Club.
This is a total immersion experience. You'll live and breathe creative strategy (and the ocean breeze) at the Puntacana Resort & Club alongside 10 other creative strategists from all over the world. For two weeks, we take care of everything else——all you have to do is concentrate on your studies.
When is the next Creative Strategy Bootcamp?
Our Workshop Starts February 3rd, 2019.
How much does it cost to reserve my spot?
$500 to reserve your spot.
Ask us about our early bird special & financing opportunities!
Limited Capacity.
Have A Question? Just Ask Me.
I can walk you through the whole process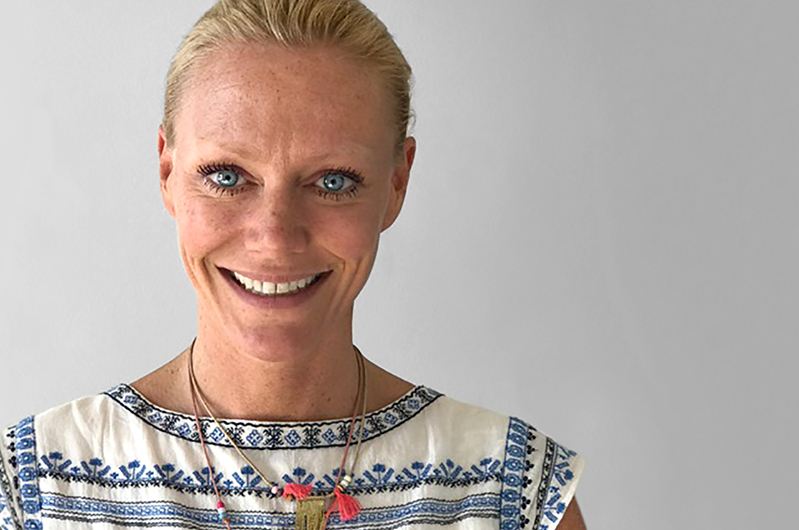 Vanessa Frings-Rupp
Admissions Advisor
+49-40-4134670
Get in touch!
Feurigstrasse 54 · 10827 Berlin, Germany
Account Planning Courses in Punta Cana