Start Your Account Planning Career In Sao Paulo.
DO NOT BE AFRAID OF TRANSFORMATIONS, PULL IT OUT OF THEM.
The world changes, information travels like never before, transformations happen 24/7. Good planners are always ahead, attentive to trends, following the market, studying the competition and do not fear the transformations, because they know how to work in their service. You will learn that you should not expect the customer to ask, should you suggest, should surprise. Good strategic planning makes good ideas come true. You will learn to practice innovation from creativity. You will research, understand, research more and understand more, do, redo and will see that it is worth reaching solutions never before thought.
Program Length & Class Times
The concept of Bootcamp is military training. You will grate for 3 months and will leave prepared to open the door you want. Classes take place on Thursdays and Fridays, from 7:30 p.m. to 10:30 p.m., and on Saturdays from 9:00 p.m. to 4:00 p.m.
Tuition and Cost of Living in Sao Paulo
Total tuition cost for the program is R$ 11.456,60.
To live near the school, the cost of accommodation it's about R$ 3.000,00. The cost of feeding it's about R$ 1.000,00.
Language
All the classes are taught in portuguese. But it is important that our students speak english, so they can understand some cases that are presented in english.
Experience in Agencies
The student has the opportunity to experience a month in the planning area of a large agency. It applies, goes through a selection process and, if approved, stays for a month there. Meet some of the participating agencies: Talent Marcel, Santa Clara, F.Biz, LDC, TUDO, FCB Brasil, Cubo CC, R/GA, Africa, Dentsu e JWT.
Starting Salaries for Account Planning Graduates
The starting salaries turns around R$ 2.000,00 for junior account planners. But it depends on the agency/company and the benefits included.
Have A Question? Just Email Me.
I can walk you through the admissions process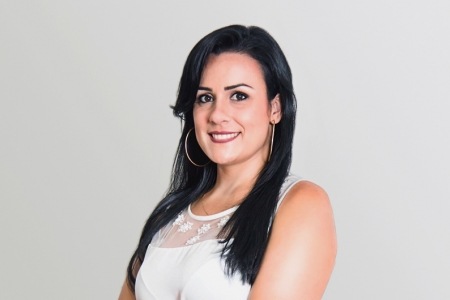 Viviane Fermino
ADMISSIONS ADVISOR
+55 11 5081-8338
EMAIL ME
Rua Voluntários da Pátria, 301, 4º andar, sala 401. Botafogo, Rio de Janeiro
Account Planning Courses in Sao Paulo

OVERVIEW
What is planning and why does it exist? What is the role of the strategy professional? An overview of what planning is and how it is done, when it has appeared and how it has evolved.

BRIEFING
How to write a good briefing? How to distinguish a good from a bad briefing? How to brifar? Understanding the briefing as the pivot of a strategic thinking process and the beginning of the creative process.

UNDERSTANDING THE PROBLEM
How to correctly define the problem that the brand faces and what communication can do for it? What kind of information can help, how to find it and how to work with it? It is time to discuss all the thousands of influences that determine the paths of a brand and also to use models of market analysis, communication, competition, cultural influences, etc.

THE RIGHT QUESTIONS
What is a qualitative research and what is its role for the planner? What is the difference between qualitative research for planning? Using research to generate insights. Uses of qualitative research: strategic development, creative development, knowing the target and exploring hot issues. How to draw a research: from the recruitment of the right people to the briefing, through the writing of the script and moderation. Technique: groups, mini-groups, in-depth interviews, ethnographies, etc.

PEOPLE ANALYTICS IN THE ERA OF BIG DATA
2.5 quintupled databytes are created every day, but what to do with it all? Do you really need to do anything with all this? As? This (infinite!) World of information serves as a raw material for insight discovery and strategic decision-making. Let us know the contribution of classic (and current!) Quantitative research with consumers, through monitoring (and understanding!) Of Social Networks, until we get to Business Intelligence systems.

WHITE SPACES: HOW TO FIND THEM
The pursuit of brands by uniqueness is increasingly challenging. And the planner plays an essential role in this journey. We will see techniques to detect gaps and opportunities, adding value not only to great jobs, but also to day-to-day deliveries.

INSIGHTS: CONSTRUCTION AND DECONSTRUCTION
The word "Insight" is one of the most important in the communication industry. But also one of the most misused. Here we discuss and exercise some basic rules on how to recognize, reach out and formulate Insights.

WHAT MAKES A GREAT STORY
We will cover principles for organizing a winning presentation, using examples of pop culture, music, literature and film.

BRAND EXPERIENCE
What is a brand? How do people and brands relate? The focus here is on how to drive a brand of problem solving. Defining the vision of a brand, its communication positioning and creative strategy. Defined the Brand Experience from this view.

POWER INTERNET USABILITY
Let's take a fresh look at secondary data research, present tools that increase productivity in internet use, and help understand how planners can efficiently use social networks and the Internet to seek referrals and insights.

PLANNING IN THE CREATIVE ECONOMY
It is undeniable that the world has changed and we are experiencing one of the most promising moments in terms of creativity and innovation. But in this real-world world, more and more, planning needs to reinvent itself and understand how it can help foster new ideas, brands, services, products and even new businesses. Here we are going to discuss planning far beyond advertising. Let's talk about how we can unite the view of consumer behavior with the new needs and possibilities today. A vision of how the planner's thinking can also work in favor of experiences, start-ups and creative economics. As our knowledge and talent can make a difference in agencies, but also in production, studios, galleries, start-ups, restaurants and anywhere.

CONNECTED SOCIETY
Understand why social media is driving this evolutionary leap forward in communication. The connected consumer: because people need to connect, interact, share. Because a consumer would engage with a brand: motivations, emotions, points of view, and lifestyles. Where does creativity work in this context? What is the panorama of platforms today? Your differences, which are the most relevant and why are they relevant? Choosing the ideal platform for your message, audience and purpose. Engagement tactics: how to engage, make your content shared and how to create the ambassadors of your brand.

LIVE MARKETING
For many years live marketing has been treated as a tactical, boring, and no-charm category. But in recent years it has gained relevance (and prizes!) And has become an indispensable tool for brands that seek deeper connection with consumers. Let's show that behind a great idea of brand activation there is a lot of strategic planning.

UX STRATEGY
The student will have a theoretical view about User Experience, some of its tools and what the opportunities for action. In addition, you'll also experience a hands-on immersion of the UX process, applying some of the tools and putting your hand in the dough to solve a real problem.

INNOVATION
Like many other segments, the communications and marketing industry has been impacted by new technologies and countless new consumer behaviors, which quickly embraces new ways of understanding their own needs, deciding, buying, and relating to companies and brands. Let's question current models and analyze new thinking models behind very successful big brands with this new consumer of the digital age.

PROGRAMMING
When it comes to building a website, what is the best option? A responsive site or two sites, one focused on mobile and the other on the desktop? And when it comes to developing an app, which is better? A hybrid or native apps for all platforms? And the back end of it all, in what language do you write? And the server? All of these issues are, first and foremost, strategic issues. We will deepen each of these points to prepare the strategist to contribute in the process of developing digital products.