Welcome to the Creative Hub of Berlin
Miami Ad School Europe has a Berlin branch since 2009. An International Institute of Creative Innovations that is known for its Integrated Academic Path (Creative Bachelor of Arts (BA) and Creative Master of Science (MSc), Miami Ad School Europe is one of the most successful, creative and innovative schools in the world.
With its two-year portfolio program of Art Direction / Digital Design, Copywriting and Creative Technology, Miami Ad School Europe merges many different schools into one. Its graduates work for the best creative agencies, innovation companies and tech brands worldwide.
The Bachelor (BA) and Master (MSc) programs take place in cooperation with the renowned Steinbeis University for Management and Innovation in Berlin. In addition, Miami Ad School Europe in Berlin offers a 1-year 'Copywriter Camp' for copywriters with some previous professional experience who want to improve and 'polish' their skills in writing and concepts. Note that this program is available for EU nationals only.
Welcome to Berlin!
Have A Question? Just Ask Me.
I can walk you through the whole process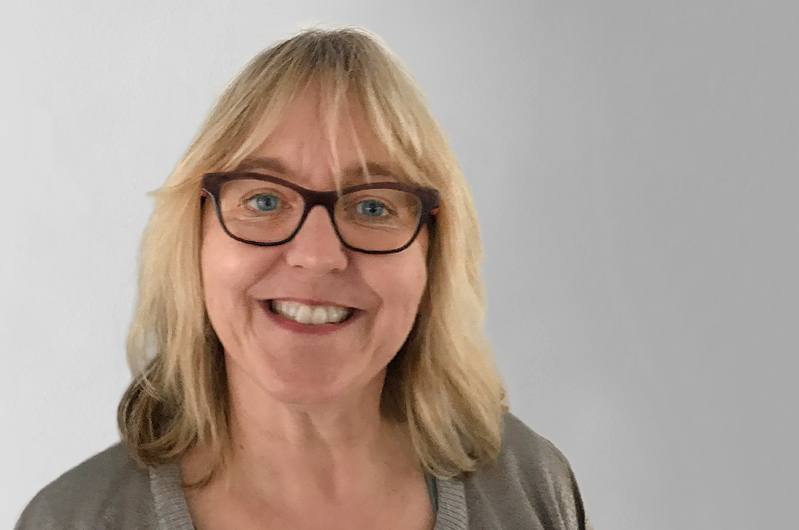 Sabine Georg
Admissions Advisor
+49-30-319820000
Get in touch!
Feurigstrasse 54, 10827 Berlin, Germany
Start Your Creative Career Today
DEVELOP A PORTFOLIO AND NETWORK OF INDUSTRY CONTACTS
ABOUT BERLIN
BERLIN IS THE "NEW" NEW YORK
Everybody calls Berlin the "new" New York and if you visit Berlin you'll see it's true! Berlin is probably the coolest city in the world right now. And you'll find everything that a creative needs: It's an ideal hometown for artists. There is film, design, advertising, art, photography, writing everywhere. And: It's not expensive, but full of life. There's a youthfull, boasting and sometimes harsh energy in the city, joined by an impact that some consider to be more influential as New York's today. Miami Ad School Berlin is located in Schöneberg in a wonderful old industrial loft – only a few minutes walk from the subway station. 
The best instructors come here to teach: Creative Directors from Jung von Matt, Heimat, ServicePlan, Scholz & Friends, FCB, DDB, BBDO and many other well known agencies teach exactly what's relevant and up-to-date in the industry. The Head of the School, Sabine Georg, has a background in Fine Arts and worked in a Management role at Google Germany for almost 14 years. Teaching the "Google Innovation Class", she got to know Miami Ad School, fell in love and since June 2019, she is the new Managing Director for both the German schools in Berlin and Hamburg.
PROGRAMS
Portfolio Programs:
Art Direction / Digital Design, Graphic Design, Creative Technology, Copywriting
Boot camps: Copywriter boot camp
Academic Degree Programs: Masters of Science, Bachelor of Arts
SCHOOL CALENDAR
2020 Winter Quarter: classes start January 6, 2020, classes end March 13, 2020
2020 Spring Quarter: classes start April 6, 2020, classes end June 12, 2020
2020 Summer Quarter: classes start July 6, 2020, classes end September 11, 2020
2020 Fall Quarter: classes start October 5, 2020, classes end December 11, 2020
All Miami Ad School locations within Germany observe the following holidays: 
3rd of October (German Unification Day), 25th, 26th of December and 1st of January (Christmas and New Years Eve), Good Friday and Easter Monday, 1st of May (Labor Day),
Pentecost
QUARTER AWAY
Skill and Portfolio Development. Students in the art direction, copywriting and digital design programs spend their first year in Berlin. The courses the students take are practical and class projects are realistic. Since the classroom replicates the real-world, students develop the skills and portfolio needed to get a job in the advertising industry.
Real-World Experience. In the second year of the two-year program students have the option to study and intern in agencies and companies in up to four other cities around the world where Miami Ad School has programs. Students continue to develop their portfolio, expand their network of industry contacts and get real-world experience.
ACCREDITATION
Accreditation: Miami Ad School, Berlin is national accredited. A sponsored program of professional skills training under §2. The school is BAFöG accredited (for German citizens) and CSN accredited (for Swedish citizens).
Mission: The mission of Miami Ad School is to train the creative and strategic thinkers of the future before the future has happened; to engineer pop culture with creative insight and strategic thinking from a global perspective. Students learn to solve problems with whatever discipline, media, channel, skill or craft necessary.
The Bootcamp took me from 0 experience to Brand Planner in one interview! I saw a brand planner job opening at one of my favorite agencies but wasn't going to apply because it required 3-5 years of experience. It was for an agency I really admired, VMLY&R, who was (and is) doing some really great work across the board. I talked to a few of my teachers from the course and Stephanie Gr., who oversees the Bootcamp in Atlanta, and they all advised to just go for it. Stephanie reminded me that the Bootcamp provides a lot of intensive experience within the 12-week program which is equivalent to several years of work experience. She was right. I got the job!
read more
Welcome To Berlin-Schöneberg
CONVENIENTLY LOCATED