The Top Advertising And Design School In Mumbai
" I was raised to believe that having a creative, fulfilling career was overly ambitious and most likely didn't exist. At this school I found my tribe."
You can have a career doing what you love
Here you will find people just like you and at the same time very different. Students who could be (or were) dentists, accountants and teachers but they are creative thinkers and wanted more out of life. Here you'll learn to use your creativity to become an art director, copywriter, designer or strategist.
Miami Ad School is where creative minds meet. Your instructors, all industry professionals, are people like you who collaborate and are creative. Something is always happening: street-art workshops, 
design events, stand-up comedy nights. The campus at this advertising school is a creative playground. Learn the techniques and strategies.
---
The school is in Parel the Madison Avenue of Mumbai
You will learn to innovate and create with advertising courses in copywriting, social media, design, photography, strategy and art direction. Your instructors work at local hot shops and big international agencies like Leo Burnett, Ogilvy, BBH, Dentsu, every month we get in an Industry Hero to give a talk. You can get hands on experience and intern around the world. Students work in teams and learn by doing and graduate with a real-world experience.
Have A Question? Just Ask
I can walk you through the admissions process
Start Your Creative Career Today
LEARN, NETWORK & INTERN
Study Advertising In Mumbai!
A MELTING POT OF CULTURES OLD AND NEW, EASTERN AND WESTERN
Mission
As the entire communications industry is in the midst of the most profound transformation in consumers' relationship with media, the mission of Miami Ad School is to train the creative and strategic thinkers of the future before the future has happened; to engineer pop culture with creative insight from a global perspective.
Students from India get ready for a global advertising career with our unique international internship program and learn to solve problems choosing the right discipline, media, channel, skill or craft necessary.
Quarter Away
Skill and Portfolio Development
Students in the art direction, copywriting or digital design programs spend their first year in Mumbai. The courses students take are practical and industry professionals teach them. Since the classroom replicates the real-world, students develop the skills and portfolio needed to get a job in the advertising and communication field.
In the second year of the two-year certificate program students have the option to study and intern in agencies and companies in up to four other cities in the world where Miami Ad School has programs. Students continue to develop their portfolio, expand their network of industry contacts and get global real-world experience.
School Calendar
Summer Quarter 2019
Classes start on 1st July
Classes end on 6th September
Fall Quarter 2019
Classes start on 1st October
Classes end on 6th December
Mumbai School Holidays:
Maharashtra Day – 1st May
Independence Day – 15th August
Dahi Handi / Janmashtami – 18th August
Ganesh Chaturti – 29th August
Anant Chaturdeshi – 8th September
Mahatma Gandhi Jayanthi – 2nd October
Dussehra – 3rd October
Diwali Laxmi Poojan – 23rd October
Deadlines
Application Deadlines:
art direction, copywriting & account planning
Summer Quarter starting 1st July – 31st May
Fall Quarter starting 1st October – 31st August
Accreditation
Miami Ad School is licensed by the Commission for Independent Education, 325 W. Gaines Street, Suite 1414, Tallahassee 32399-0400, telephone 888-222-6684.
There's Always Something Happening!
STUDENT & GRADUATE STORIES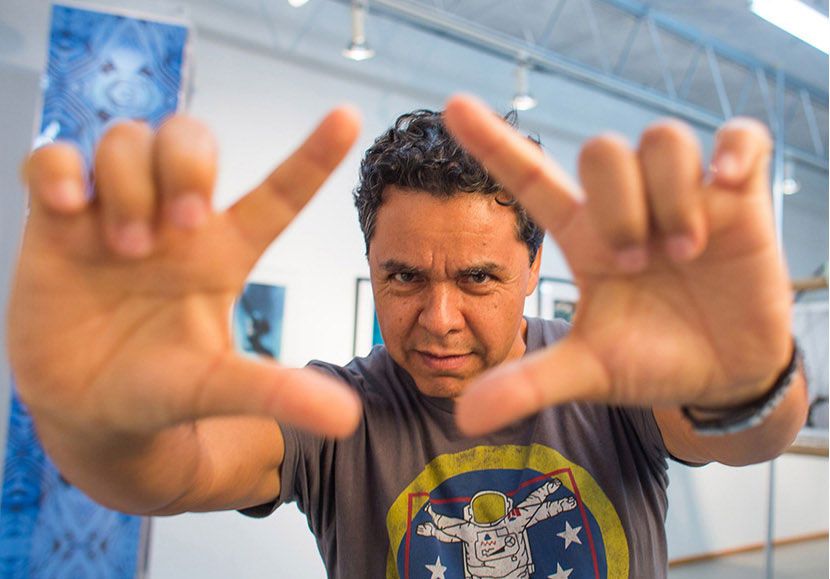 Who would have dreamed that the smartphone would become the camera of choice for advertising agencies. (Thank you Steve Jobs for your vision!) The smartphone's small size, attachable lenses and editing and photo-manipulation apps make it an amazing production tool.
Great News! Advertising Jobs Are at Their Highest Level Since 2001. Here's Why:
With the boom of social media, brands need content for all the different platforms (Facebook, Instagram, Twitter, Periscope, SnapChat…) The demand for content for social media has created a whole new discipline called content creation. Content creation is the hottest and fastest growing area of the business and one of the reasons advertising jobs are at their highest level since 2001 according to the Bureau of Labor Statistics.
read more