The Best School Of Creativity In Latin America And One Of The Most Awarded In The World
Developing Creative Minds
"To say that Miami has opened doors for me is very little. The school showed me where the doors were. Then I got my foot through them." Matheus Rocha, Copywriter Y&R Brasil
It doesn't matter if you want to work in agencies, companies, consultancies, startups or be an entrepreneur. Here you will develop your creativity to be and do what you want. We are the first school in the world where the main method is to unlearn. We do not teach ready-made formulas, we teach to think differently. While others teach to follow the rules, we teach you to break them. While others teach to look from an angle, we teach to look at all 
angles. Here is the right place to be restless, dissatisfied, curious. And open doors to get where you want.
 
---
CREATIVITY AND INNOVATION.
Creative minds come to ideas that are unimaginable. Innovators turn these ideas into solutions that are able to change the experiences of people all around the world. Here you will learn how to think creatively and apply your ideas. You can choose the area you want to study, within a comprehensive portfolio of creativity courses applied to business.
Have A Question? Just Email Me.
I can walk you through the admissions process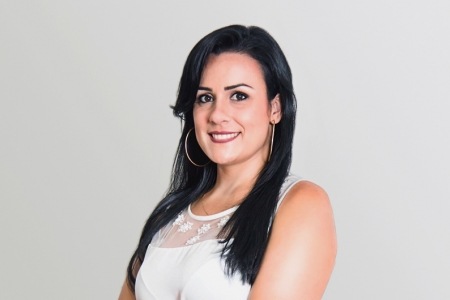 Viviane Fermino
ADMISSIONS ADVISOR
+55 11 5081-8338
EMAIL ME
Rua Voluntários da Pátria, 301, 4º andar, sala 401. Botafogo, Rio de Janeiro
Live A Life Changing Experience
UNLEARN, CREATE, CHANGE
Find More About Our School
IMPORTANT DATES & OTHER THINGS
Main Programs
In the area of creativity, we have the courses of Copywriting, Art Direction and Graphic Design, all with a duration of two years.
We also have the Pocket – one month courses – courses, which are a great gateway to the job market. The Creative Leadership and the Account Planning Pockets are offered. In addition we have workshops, short courses on various subjects, to update and discover new fields and talents.
Main Programs Calendar
Our Portfolio Programs, with two years, are offered every quarter. With entries on January, April, July and October.
Pockets and Workshops dates vary. Contact us for more details.
Awards
We have already won the most important awards in world of advertising: Andy Awards, Clio Awards, D&AD, FIAP, Future Lions, New York Festivals, The One Show, YoungGuns and Wave Festival. We are the only Brazilian school to have a Gold Pencil in the One Show, the most awarded in D&AD, the most awarded in the Clio Awards of Latin America and 4 times winner of Student of the Year of the German magazine Lüzer Archive.
Social School
We know of the need of the Brazilian Market to be able to have more talents coming from social classes of lower income. That's why we've opened our doors so creative youngsters could take one of the most prized creative schools around the world through the 2-year Portfolio Programs with a scholarship program.
Two full scholarships are offered each year and unlimited scholarships of 50% and 25% off, according to the analysis of the socioeconomic profiles of the candidates. Contact us for more details.
Creative Minds
The work of our students is recognized worldwide. In 2018, there were 3 winners and 5 finalists at the New York Festivals, 1 silver at the One Show, 2 winners at the ADC Awards, 5 awards at the D&AD New Blood Awards and 2 Future Lions at the Cannes International Film Festival.
The Bootcamp took me from 0 experience to Brand Planner in one interview! I saw a brand planner job opening at one of my favorite agencies but wasn't going to apply because it required 3-5 years of experience. It was for an agency I really admired, VMLY&R, who was (and is) doing some really great work across the board. I talked to a few of my teachers from the course and Stephanie Gr., who oversees the Bootcamp in Atlanta, and they all advised to just go for it. Stephanie reminded me that the Bootcamp provides a lot of intensive experience within the 12-week program which is equivalent to several years of work experience. She was right. I got the job!
read more