METEGOL, THE BIGGEST MOVIE IN ARGENTINA AND SOON IN 70 OTHER COUNTRIES
The 31st Miami International Film Festival starts this weekend. One of the featured films is co-written and produced by a Miami Ad School grad, Gaston Gorali. Metegol (Foosball) is a computer-animated film about a young boy obsessed with foosball that tries to save his town's small cafe. Not only is the film remarkable in its success but the story behind its production is as well. While creating the film, they were ultimately creating an animation industry in Argentina with Catmandu animation studio.
Recently we heard from Gaston:
Dear Ron and Pippa,
It's been a long time but an amazing ride. We've been selected by the Miami International Film Festival to screen the film I've been working for so many years as co-writer and producer, Metegol / Foosball which became one of the biggest movie ever made in Latin America to date. Released by Universal Pictures, the movie was also the highest-grossing film of the year in Argentina and just won a Goya award for best animated feature in Spain. Also, we've closed a big US distribution deal and the film will be released in more than 70 countries worldwide. I'm happy to invite you to join me for the Festival's special screening of the film. I hope you can make it!
All the best,
Gastón
Take a look at the trailer below. The screening on March 15th is a family event with soccer activities immediately following the movie.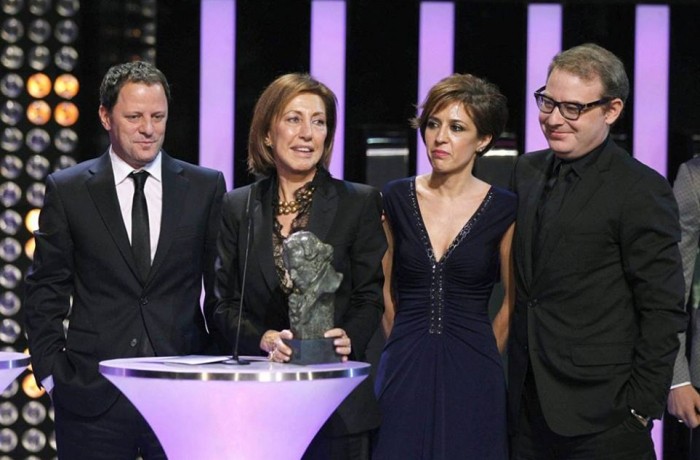 Gaston Gorali (far left) and colleagues at the Goya Awards in Spain.