Have Another Question? We'll Add It To The List.
How long are the programs?
Portfolio Programs:
Art Direction – 2 years (8 quarters)
Copywriting – 2 years (8 quarters)
Digital Design – 2 years (8 quarters)
Photography – 2 years (8 quarters)
Boot Camps:
Account Planning – 3 months (1 quarter)
Social Media – 3 months (1 quarter)
Degree Programs:
Master's Degree – 19 months (6 quarters)
What is tuition?
Portfolio programs: art direction, copywriting, digital design, digital photography & video
$4,850 per quarter / $19,400 a year / $38,800 total tuition cost for the 2-year program (8 quarters)
Strategic Planning Boot Camp
$10,000 total tuition cost
Social Media Strategy
$6,000 total tuition cost
Masters program in conjunction with FIU:
$7,970 per semester / $39,850 total tuition cost (students pay tuition to FIU for both schools)
Is there student housing?
Students rent apartments in the area where the school is located.
Can I take more than one major?
Our portfolio programs are designed to prepare you to be a creative with skills that are broad and appropriate. Although you only have time to study one major in your two years here, you will get a lot of cross pollination. Copywriters take Adobe Creative Suite. Art directors take a writing course. You will be well prepared no matter which major you choose!
What quarter should I start?
The quarters are identical so start at the time of year that is most convenient for you.
The portfolio programs in art direction, copywriting, design and photography and video start four times a year: January, April, July and October.
Strategic Planning Boot Camp starts in January.
Social Media Boot Camp starts in April.
What is Quarter Away?
The Quarter Away option allows students in the portfolio programs to study and intern in up to four additional cities around the world. You can study in a different school location, intern or participate in an Agency Lab, where you actually go to school evert dat inside an agency.
Look at the Internships section of the website to see the different options and read stories from our students about their amazing experiences.
*Please note:
International students within the United States can intern in agencies outside of the US, participate in Agency Labs or attend other Miami Ad School locations. International students are not eligible to intern within the US.
Since Boot Camp students are only in school for one quarter they don't participate in Quarter Away. Sorry guys.
Is Miami Ad School accredited?
Yes! Miami Ad School and all its US branch locations are accredited by the Commission on Occupational Education, 7840 Roswell Road Ste. 325, Building 300, Atlanta, GA 30350, telephone: 770-396-3898.
Can I transfer credits?
We never want you to repeat a course if you are already accomplished in the subject matter. We have skills tests to test out of the different Adobe applications. Just contact your admissions advisor for information.
Sometimes advanced placement is awarded for prior training or work experience but keep in mind the typical Miami Ad School student already has related educational or work experience. If you skip over too many classes then you are not building a portfolio. The most advanced placement allowed is eight classes/two quarters and this happens very rarely.
Do I need health insurance?
Medical expenses in the United States are very costly. We strongly recommend that you purchase health insurance. Please contact your local health insurance office. They may have plans that can cover you. If they don't the school has an insurance pamphlet that will explain other options.
What is the academic calendar?
2018 Fall Quarter:
classes start October 1, 2018
classes end December 7, 2018
2019 Winter Quarter:
classes start January 2, 2019
classes end March 8, 2019
2019 Spring Quarter:
classes start April 1, 2019
classes end June 7, 2019
2019 Summer Quarter:
classes start July 1, 2019
classes end September 6, 2019
2019 Fall Quarter:
classes start September 30, 2019
classes end December 6, 2019
2020 Winter Quarter:
classes start January 2, 2020
classes end March 6, 2020
What are the application deadlines?
Portfolio Programs Application Deadlines:
art direction, copywriting, digital design, photography & video
Winter- November 26, 2018
Spring- February 25, 2019
Summer- May 27, 2019
Fall- August 24, 2019
Boot Camps Application Deadlines:
account planning:
Winter- November 26, 2018
social media:
Spring- February 25, 2019
Master's Degree Program Application Deadlines:
Fall:
International – February 15
Domestic – June 1
Winter:
International – August 1
Domestic – October 1

*This is a joint program, you MUST apply to both schools.
The application, all application requirements and due dates for each location and program can be found in the How to Apply section.
What kind of background do I need to have?
Our students are like snowflakes, no two are alike. Are you a lawyer who is bursting with creativity and needs to get out of that large law firm? Did you just graduate with a 4-year degree and realize that you really need a portfolio to get your dream job? Have you always been creative and wanted a career rather than be a starving artist? Then this school is for you!
Have A Question? Just Ask.
I can walk you through the admissions process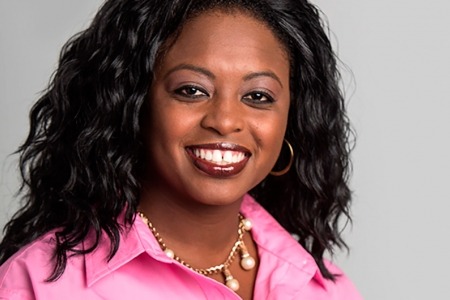 Shannon Sanon
ADMISSIONS ADVISOR
305-538-3193 ext: 1016
EMAIL ME
571 NW 28th Street, Miami, FL 33127