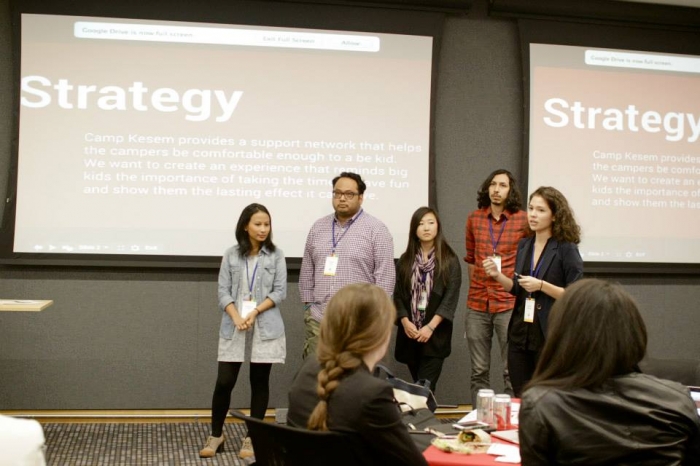 Miami Ad School's Assistant Strategist Wins Pro-Bono Challenge
GOOGLE AND THE 4AS TEAM UP TO TEACH MAIP ALUMS AND HELP CAMP KESEM
Caitlin Bishop, Assistant Strategist at Miami Ad School New York, was part of the winning team at AdByte Powered by Google which was held on Oct. 28th. The event was the first ever product-immersion program between Google, the 4As, and the Multicultural Advertising Internship Program (MAIP). Led by Gaby Alvarez and Jeff Buchan of Google, and Shannon Galvin and Carl Desir of MAIP, AdByte gave selected MAIP Alumni the opportunity to be taught by Google product leaders on the company's advertising sales operations and client products.
At the end of the day, five teams were given a pro-bono challenge led by the Motive agency and Camp Kesem, a non-profit camp for kids whose immediate families have been affected by cancer. Each team was charged with developing a campaign and presenting to a panel of judges representing the involved organizations. The campaign will be executed by Motive agency with the help of a $10,000 grant from Google.
Caitlin's winning team members were MAIP Alumni Christopher Vega (DraftFCB), Robbie Izar (Saatchi & Saatchi), and Raihana Halim (JWT). Fellow alumna Rachel Ross (Google) acted as the product mentor and Gloria Chang was the contributing member from Camp Kesem Columbia.
Interested in being a MAIP Intern for the summer of 2014? The deadline to apply is December 6th. For more information on the program and to access their application, visit them at http://maipmatters.aaaa.org/.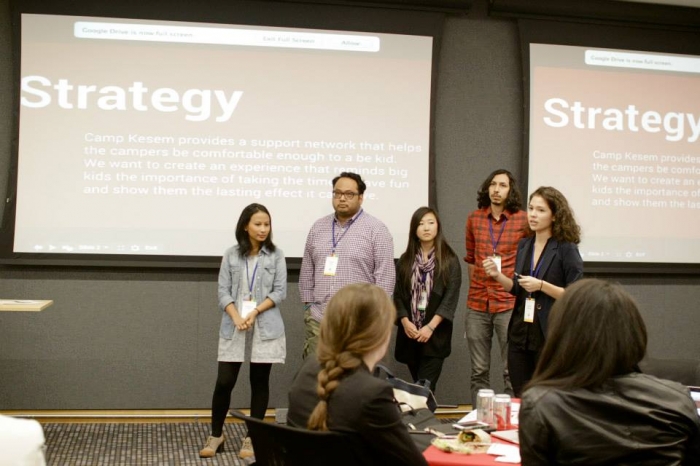 Caitlin Bishop presenting
*Photo courtesy of MAIP