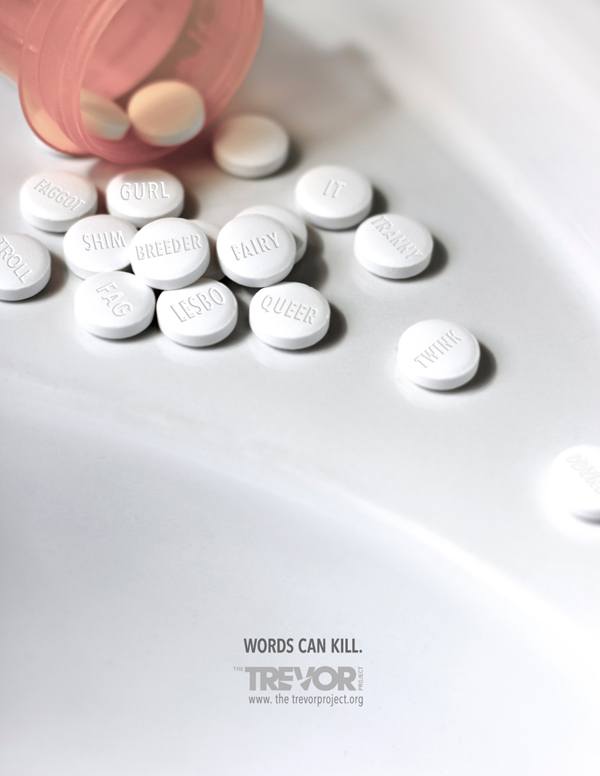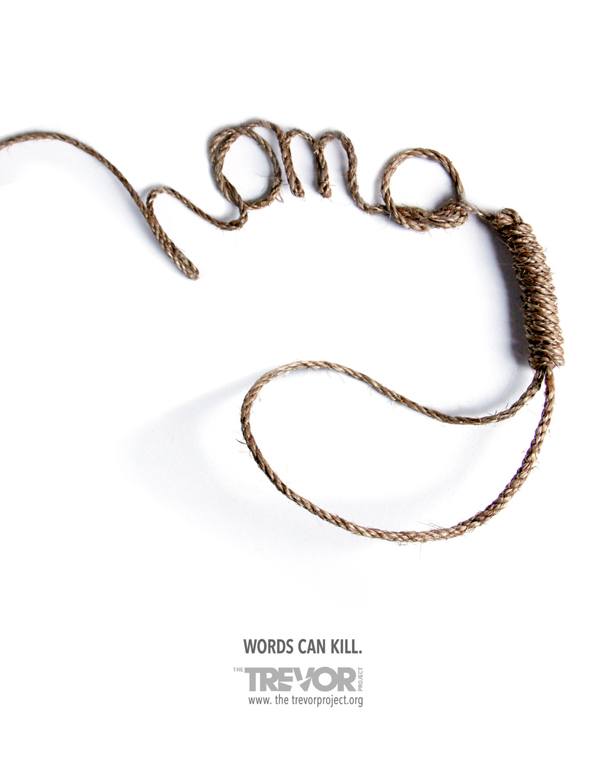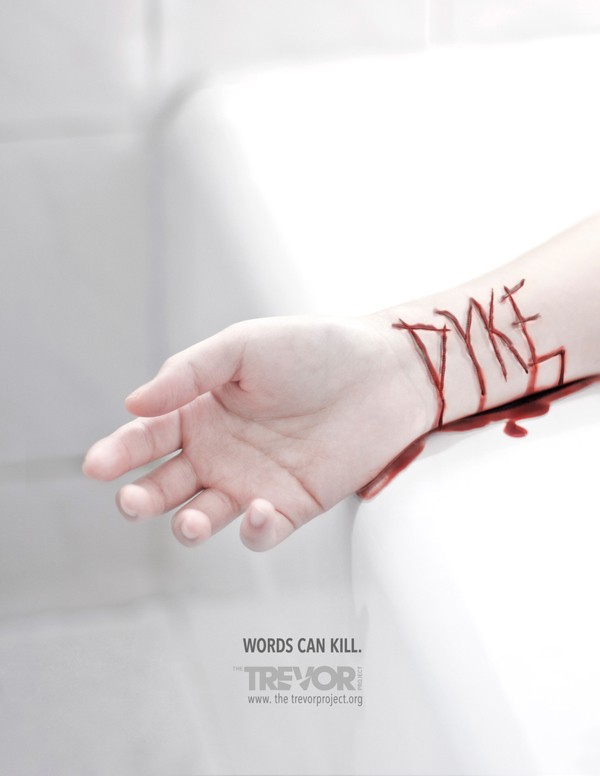 Students at the Miami Ad School created a series of ads as a class assignment for potential client, The Trevor Project – an organisation working to prevent suicide in the lesbian, gay, bisexual, transgender, and questioning youth community – highlighting that words can drive vulnerable members of the LGBT youth community to suicide.
Copywriter Inga-Marie Sorensen and art directors Debbie Yeh and Wai Chan from the San Francisco-based school devised the campaign which uses the tagline 'Words Can Kill'.
The Trevor Project was not officially involved in creating the campaign ads.