As an art director your imagination is your best friend. You'll use design, type, illustration and photography to create anything that can tell a story for a brand. Teamed with a copywriter you'll brainstorm and produce magazine ads, videos, websites, TV commercials or maybe temporary tattoos or an action figure.
Five Semester Program & SACS Accreditation
The five-semester program is the perfect balance of intellectual rigor and hands-on experience. The Master of Arts in Strategic Design is accredited through Furman University by the Southern Association of Colleges and Schools. You'll develop a professional portfolio through classes and real-world experience and gain the skills needed for an entry level position in advertising.
Class projects are realistic. Work on a live project for a brand and present your ideas to the client. Students have created a Super Bowl spot, a Facebook app for UNICEF and a social media campaign for Burger King.
Take courses at Furman & Miami Ad School Atlanta
FURMAN
Students spend June – August, the first summer term, (8 weeks) at Furman University in Greenville, South Carolina. Classes focus on type, design, and rhetoric. Additional evening programming enhances team building, inclusion, inspiration and confidence.Greenville housing: Students live on campus in an apartment setting with a total of four students per apartment.
Housing at Furman costs $1250 for the entire 8 weeks. Meals are not included.
MIAMI AD SCHOOL
The next 11 months, October – September, are spent taking classes at Miami Ad School at Portfolio Center in Atlanta. Students take four courses a week. Courses are taught by industry professionals. Assignments focus on the real-world skills needed to strategize, concept and execute traditional, digital and social advertising campaigns. Students also participate in weekly networking sessions with a leader in the advertising and design industry. You'll graduate with a portfolio of projects that demonstrate your creative ability and a network of industry connections.
Students live in the Atlanta area during the terms they are in school at Miami Ad School. Housing in the Atlanta area is the student's responsibility. The school has a list of suggested housing options located within a few blocks of the school and roomate list. Contact your admissions advisor for more information.
PRACTICUM & portfolio
Students spend their final term October – December completing the coursework for their practicum and developing their portfolio. The location is determined by the student's interests and career goals. This term can be completed in Atlanta or getting hands-on experience in a top advertising agency in the US or abroad. You will graduate with a portfolio and earn a masters degree granted by Furman University.
Application Deadline & Tuition
Application deadline is March 15th | The program starts June 10th.
Tuition per term is $8250 | $41,250 for the five term master's degree program
Students enrolled in the program may be eligible for financial aid through graduate level Federal aid programs.
For application questions contact:
Ross McClain
Furman Art Department Chair
864-294-2215
email
Materials
All students must have: Apple Macintosh MacBook Pro with external hard drive storage (2 TB) with maximum RAM Airport-equipped computer (approximately $1,299 to $3,000) Adobe Creative Cloud membership ($19.99/month, requires annual commitment) Printer accepting 11"x 17″ (approximately $200 to $300) Smart Phone with video Smart phone accessories: grip ($160); external lenses ($160), tripod for smartphone $25); 3 LED smartphone lights ($60 to $100); GoPro ($350) Zoom H5N recorder $300
Intern or Study Abroad
Students in their final term have the opportunity to spend a term interning or studying abroad. Stay in Atlanta or go to New York or someplace far away like Tokyo, Berlin or Madrid. Through partnerships the school has with companies all over the world, students can get hands-on experience and build their network of industry contacts. This is one of the reasons Miami Ad School's graduate placement rate is so high.
Job Placement Assistance
Graduates have the opportunity to attend portfolio reviews and interview with multiple agencies. Miami Ad School also supplies graduates with job leads throughout their career. Our institutional graduate placement rate is well over 90%.
Starting Salaries for Art Direction Graduates
Job placement for last year's art direction graduates is 100%!
$70,000 and over: 11% of recent graduates
$60,000 – $70,000: 10% of recent graduates
$50,000 – $60,000: 50% of recent graduates
$40,000 – $50,000: 21% of recent graduates
$30,000 – $40,000: 8% of recent graduates
Results of our last survey of U.S. grads for the reporting period July 30, 2015 – June 1, 2016.
Have A Question? Just Ask.
I can walk you through the admissions process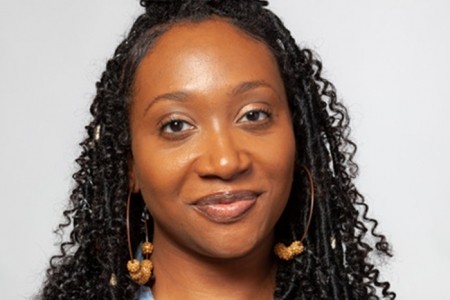 Kristin Tidwell
Miami Ad School, ADMISSIONS ADVISOR
404-626-1708
EMAIL ME
125 Bennett St. Atlanta, GA 30309
Ask Me About the Master's Degree Program
Furman University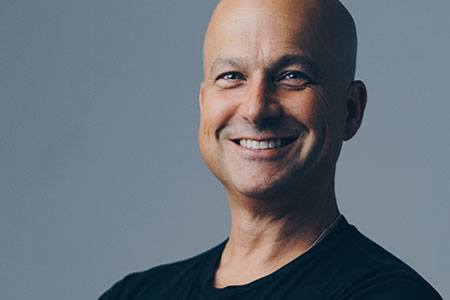 Ross McClain
FURMAN, Program Director
864-294-2215
EMAIL ME
3300 Poinsett Highway, Greenville, SC, 29613

IDEAS FIRST
Great work starts with a great idea. It's not about just creating a print ad, tv spot or Facebook page. Solve the communication problem first then find the appropriate media to give the idea maximum impact.

Experiments in Digital Photography
Sculpt light. Re-color the world. Magnify. Reduce. Blur. Sharpen. Capture. Release. Record a decisive moment or make one. This class explores techniques in using the digital camera as a tool in visual experimentation.

Thinking Strategically
In the real world, it's not a creative free-for-all. There's a strategy brief the creatives work from. Gain insight into consumers, learn the critical role of account planning and develop brilliant ideas from a creative brief.

Video Storytelling
The ubiquity of the video and the global stage of online hosting sites give the power of the moving image to the masses. Learn cinematic styles, how to edit audio and video, and use special effects to tell a story with motion and sound.

Visual Impact
Visual communication transcends language and cultural barriers like nothing else. Learn how to create symbols that interact powerfully with contradictory meanings and create unforgettable visuals.

Everything is Media
You'll learn how to integrate media old, new, offline and online into the ideal conduit for your branded message. Explore and fuse new technologies like touchscreen and face recognition with traditional advertising.

Publications & Editorial Design
Earlier classes have explored typography, photography, symbols, even storytelling. Other classes have given you skills in Photoshop, Illustrator and InDesign. Now it's time to put all these together to produce publications. Now you must take a reader from cover to cover, page to page, and surprise, inform, educate, excite, or provoke them. You will combine every skill you have learned so far.

Digital Campaigns
There is a process to creating a campaign. Go step by step each week to learn just how a campaign makes it through an agency from research to pitch all while creating one that can be expressed across multiple online platforms.

Type & Image
Type and image. Mother and Father. Fire and water. Put these opposites together in a way no one else ever has. Love them equally please. Each needs the other.


Social Media
Beyond the hype, social media platforms are venues for communication with your consumer. Learn how brands can achieve authentic relationships and leverage the power of these connections for the benefit of all participants.

Interactive Concepting
Learn to concept interactive ideas, how to pitch those ideas to a client, and how to take the idea into production. Design for the web, learn elements of a digital campaign to make sure you get into everyone's inbox and feeds.

Pop Culture Engineering
This course will center on all the flotsam and jetsam of pop culture: t-shirts, costume, graphic novels, matchbooks, packages, posters, pimping cars, sports paraphernalia, and all the other ephemera imaginable.

Portfolio Development
Classes and internships have lead you to a final body of work that represents your skills, execution and personality. Finalize your website, physical portfolios and prepare to keep your portfolio up-to-date for the rest of your career.

Practicum (Furman University)
While developing the individual portfolio, students will have choice in the application of art direction, copywriting, or design through some real-world application of theory, skills, and knowledge gained in the program. Students may engage in an internship in the field, work on a school site-based special project, or create a thesis regarding some real-world issue explored and defined within in the student's portfolio.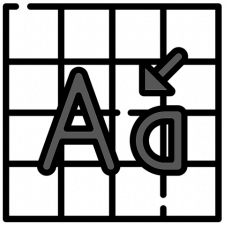 Type Exploration (Furman University)
Students will demonstrate the ability to evaluate, integrate, and apply appropriate information using various graphic design tools to create cohesive, aesthetically pleasing typographic designs. Additionally, Students will demonstrate a solid comprehension of Graphic Design and Typography theory and history.

Argument and Visual Narrative (Furman University)
This course explores the development of how to build a critical and analytical vocabulary, as well as rational methods for image generation in visual communications. In this course students consider the composition of a message and how meaning is created through word, image and design with a focus on powerful visual narratives.

Typography as Message (Furman University)
This course will introduce students to the advanced principles of typography as they apply to multiple panels and space. Through a series of progressively complex assignments supported by readings, quizzes, informal lectures, students will acquire an expanded knowledge for practicing purposeful and expressive typography.

Rhetoric and Design (Furman University)
Communication is the constant navigation of complex intersections of people, resources, and contexts — timelessly spanning all disciplines, industries, and areas or stratifications of life — in order to achieve specific goals and progress. With strong emphasis on the humanities, creativity and technology, this course will explore creative problem solving — or Design Thinking — and how common design and composition practices can be applied to a variety of frameworks.

The Art of Storytelling - Vision Point I (Furman University)
It requires students to reflect on the collaboration and problem-solving required to complete projects and course requirements. In this course students examine how creativity can have a positive impact on issues our society is facing. Students research the issue, collaborate and then address the challenge by creating appropriate offline and online activities. The course will incorporate speakers, online blog posts, and other digital media to allow for reflection on learning.

Marketing Strategy - Vision Point II (Furman University)
This is a reflective seminar accompanying the other courses in the spring semester. It requires students to reflect on the collaboration and problem-solving required to complete projects and course requirements. In this course students examine how creativity can have a positive impact on issues our society is facing. Students research the issue, collaborate and then address the challenge by creating appropriate offline and online activities. The course will incorporate speakers, online blog posts, and other digital media to allow for reflection on learning. Students also begin the development of the online portfolio.