These days graphic design is humongous! Somebody has to design all that content that is being created for the internet, develop the look for products and branding for all the new companies. 
The design program at Miami Ad School @ Portfolio Center is one of the top graphic design programs with a great history. Thousands of graduates are in high level design positions all over the world. The graphic design program has a strong emphasis on craft which has returned with increased importance due to the enormous need for content creation on the web. There is a Maker's Studio at the school for design students to build their 3D models. And, students often have real projects from outside clients, ranging from retail product packaging to experiential space design. Also, the school is an important part of the design community. MODA (Museum of Design Atlanta} is partnered with our school. AIGA (American Institute of Graphic Arts) is also closely involved and holds many exhibits at the school. Students develop a huge network of industry contacts.
Five Semester Program
The five-semester program is the perfect balance of intellectual rigor and hands-on experience. You'll develop a professional portfolio through classes and real-world experience and gain the skills needed for an entry level position in advertising.
Class projects are realistic. Work on a live project for a brand and present your ideas to the client. Students have created a Super Bowl spot, a Facebook app for UNICEF and a social media campaign for Burger King.
Take courses at Furman & Miami Ad School Atlanta
FURMAN
Students spend June – August, the first summer term, (8 weeks) at Furman University in Greenville, South Carolina. Classes focus on type, design, and rhetoric. Additional evening programming enhances team building, inclusion, inspiration and confidence.Greenville housing: Students live on campus in an apartment setting with a total of four students per apartment.
Housing at Furman costs $1250 for the entire 8 weeks. Meals are not included.
MIAMI AD SCHOOL
The next 11 months, October – September, are spent taking classes at Miami Ad School at Portfolio Center in Atlanta. Students take four courses a week. Courses are taught by industry professionals. Assignments focus on strategy, branding, design thinking and systems to shape a future which aligns consumer culture with purpose, inspires change, and has a positive social impact for society. Students also participate in weekly networking sessions with a leader in the advertising and design industry. You'll graduate with a portfolio of projects that demonstrate your creative ability and a network of industry connections.
Students live in the Atlanta area during the terms they are in school at Miami Ad School. Housing in the Atlanta area is the student's responsibility. The school has a list of suggested housing options located within a few blocks of the school and roomate list. Contact your admissions advisor for more information.
PRACTICUM & portfolio
Students spend their final term October – December completing the coursework for their practicum and developing their portfolio. The location is determined by the student's interests and career goals. This term can be completed in Atlanta or getting hands-on experience in a top advertising agency in the US or abroad.
Application Deadline & Tuition
Application deadline is March 15th | The program starts June 10th.
Tuition per term is $8250 | $41,250 for the five term master's degree program
Students enrolled in the program may be eligible for financial aid through graduate level Federal aid programs.
For application questions contact:
Ross McClain
Furman Art Department Chair
864-294-2215
email
Materials
All students must have: Apple Macintosh MacBook Pro with external hard drive storage (2 TB) with maximum RAM Airport-equipped computer (approximately $1,299 to $3,000) Adobe Creative Cloud membership ($19.99/month, requires annual commitment) Printer accepting 11"x 17″ (approximately $200 to $300) Smart Phone with video Smart phone accessories: grip ($160); external lenses ($160), tripod for smartphone $25); 3 LED smartphone lights ($60 to $100); GoPro ($350) Zoom H5N recorder $300
Intern or Study Abroad
Students in their final term have the opportunity to spend a term interning or studying abroad. Stay in Atlanta or go to New York or someplace far away like Tokyo, Berlin or Madrid. Through partnerships the school has with companies all over the world, students can get hands-on experience and build their network of industry contacts. This is one of the reasons Miami Ad School's graduate placement rate is so high.
Job Placement Assistance
Graduates have the opportunity to attend portfolio reviews and interview with multiple agencies. Miami Ad School also supplies graduates with job leads throughout their career. Our institutional graduate placement rate is well over 90%.
Have A Question? Just Ask.
I can walk you through the admissions process
Ask Me About the Master's Degree Program
Furman University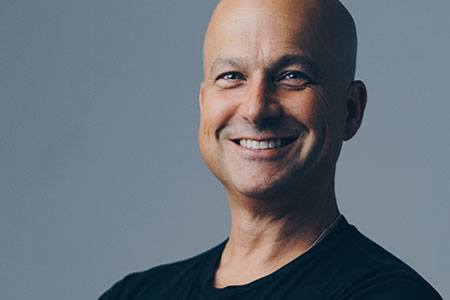 Ross McClain
FURMAN, Program Director
864-294-2215
EMAIL ME
3300 Poinsett Highway, Greenville, SC, 29613
Graphic Design Master's Degree Courses

IDEAS FIRST
Great work starts with a great idea. It's not about just creating a print ad, tv spot or Facebook page. Solve the communication problem first then find the appropriate media to give the idea maximum impact.

Introduction to Design
Learn to talk the talk and walk the walk of a graphic designer. This class is all about the creative process of design. Composition, organization, complexity, structure, form, line, color theory, mass, grids and scale. Wow!

Thinking Strategically
In the real world, it's not a creative free-for-all. There's a strategy brief the creatives work from. Gain insight into consumers, learn the critical role of account planning and develop brilliant ideas from a creative brief.

Video Storytelling
The ubiquity of the video and the global stage of online hosting sites give the power of the moving image to the masses. Learn cinematic styles, how to edit audio and video, and use special effects to tell a story with motion and sound.

Symbols, Metaphors, and Content
Start with logic. Explore with message and content. Think how you might interpret a meaning in the simplest and most immediate form. How will color, tone, texture impact a symbol? What kind of symbol would you design for yourself?

Publications & Editorial Design
Earlier classes have explored typography, photography, symbols, even storytelling. Other classes have given you skills in Photoshop, Illustrator and InDesign. Now it's time to put all these together to produce publications. Now you must take a reader from cover to cover, page to page, and surprise, inform, educate, excite, or provoke them. You will combine every skill you have learned so far.

Strategic Innovation Project / Service Design
Developing the context for successful user experiences requires designers to think more holistically about the business models for the products they create. What tools should be used? What methods? What options? Above all—why?

Design History, Modernism, Criticism & Theory
Beginning with the Victorian era to to the present, you will explore visual communications developments in both design and technology. And, through this exposure perhaps gain insight into your own design sensibility.

Type and Image
Type and Image. Mother and Father. Fire and water. Put these opposities together in a way no one else ever has. Love them equally please. Each needs the other.


Web Design
Design and produce your own website. Deal with interfaces, wireframes and navigation. Learn how to use strong graphic images to convey your message. Hopefully you will get a lot of hits. Happily we'll give you an "A".

Experiential Design
Consider the human factors that encompass concepts and content in urban and environmental planning architecture, including scale, wayfaring systems, costs, materials, and methods of production, sustainable environments, neighborhood development, transportation, historic and sprawl. The course focuses on the study of built, natural, global, and virtual environments.

User Experience Design
This is one very super important class. How do you create immersive and collaborative experiences that might change the way people view and interact with the messaging in a whole new way? New concepts, ideas and media –photography, videos, surface technology and rich visualizations from application design to gaming. Oh my!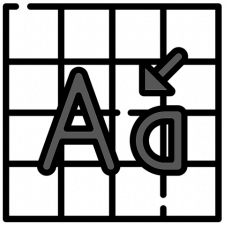 Type Exploration (Furman University)
Students will demonstrate the ability to evaluate, integrate, and apply appropriate information using various graphic design tools to create cohesive, aesthetically pleasing typographic designs. Additionally, Students will demonstrate a solid comprehension of Graphic Design and Typography theory and history.

Argument and Visual Narrative (Furman University)
This course explores the development of how to build a critical and analytical vocabulary, as well as rational methods for image generation in visual communications. In this course students consider the composition of a message and how meaning is created through word, image and design with a focus on powerful visual narratives.

Typography as Message (Furman University)
This course will introduce students to the advanced principles of typography as they apply to multiple panels and space. Through a series of progressively complex assignments supported by readings, quizzes, informal lectures, students will acquire an expanded knowledge for practicing purposeful and expressive typography.

Rhetoric and Design (Furman University)
Communication is the constant navigation of complex intersections of people, resources, and contexts — timelessly spanning all disciplines, industries, and areas or stratifications of life — in order to achieve specific goals and progress. With strong emphasis on the humanities, creativity and technology, this course will explore creative problem solving — or Design Thinking — and how common design and composition practices can be applied to a variety of frameworks.

The Art of Storytelling - Vision Point I (Furman University)
This is a reflective seminar accompanying CRT 614 Brand Strategy and Creative Thinking in the fall semester. It requires students to reflect on the collaboration and problem-solving required to complete projects and course requirements. In this course students examine how creativity can have a positive impact on issues our society is facing. Students research the issue, collaborate and then address the challenge by creating appropriate offline and online activities. The course will incorporate speakers, online blog posts, and other digital media to allow for reflection on learning.

Marketing Strategy - Vision Point II (Furman University)
This is a reflective seminar accompanying the other courses in the spring semester. It requires students to reflect on the collaboration and problem-solving required to complete projects and course requirements. In this course students examine how creativity can have a positive impact on issues our society is facing. Students research the issue, collaborate and then address the challenge by creating appropriate offline and online activities. The course will incorporate speakers, online blog posts, and other digital media to allow for reflection on learning. Students also begin the development of the online portfolio.

Portfolio Development (Furman University)
This course provides student advisement in preparing a final portfolio. Students receive instruction, critique and advisement toward developing professional career goals including interviewing techniques and an industry portfolio review.

Practicum (Furman University)
While developing the individual portfolio, students will have choice in the application of art direction, copywriting, or design through some real-world application of theory, skills, and knowledge gained in the program. Students may engage in an internship in the field, work on a school site-based special project, or create a thesis regarding some real-world issue explored and defined within in the student's portfolio.