Atlanta's Top Advertising & Design School
Thousands of the industry's top creative leaders "worked" here before they got their first job.
Started in 1978, this school, originally named Portfolio Center, was the first portfolio school in the world. Thousands of the industry's top creative leaders got their start here.
The school's concept? Partner with industry to provide real-world, hands-on education. Practical courses, projects for real clients. You're surrounded by others as passionate and hard working as you. And you'll start in a city with enormous resources. Atlanta is the New York of the south with global agencies, start-ups and a growing film industry. The best of NY but with much cheaper rent.
When you visit our school you will feel instantly that this creative environment is the best possible place to start building your portfolio.
A life-size unicorn painted by folk artists. Hand-made tables with Beatle's lyrics carved in the wood. An Airstream trailer inside the building used as a classroom. A classroom that looks like a hunter's lodge. Design books hanging from the ceiling. A table made like an upside down Herb Lubalin book. Funky reading rooms all around.  A gallery for artists to showcase what they do in their spare time. Happy dogs all over the place. This school feels exactly like a cool design firm.
Instead of work, school feels like play because these are the kind of projects you love doing. You develop a portfolio. Put what you've learned to action in internships in Atlanta and around the world.
When it's time to graduate, we sponsor a Portfolio Review in Atlanta and New York. And we give our grads job placement assistance from our super list of contacts. In addition with so many of our grads working in the business in senior level positions, they love hiring from their alma mater.
Have A Question? Just Email Me.
I can walk you through the admissions process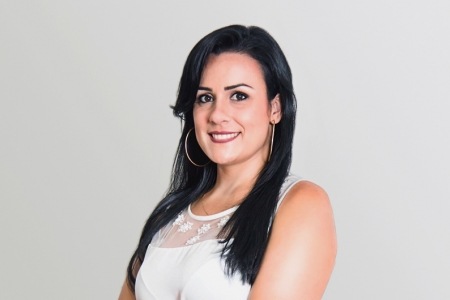 Viviane Fermino
ADMISSIONS ADVISOR
+55 11 5081-8338
EMAIL ME
Rua Voluntários da Pátria, 301, 4º andar, sala 401. Botafogo, Rio de Janeiro
Art Direction Courses in Sao Paulo

BOOTCAMP
Live a great experience. The student, during a quarter, will coexist with planners and students will assemble together communication strategies and development of concepts and campaigns in a large marathon. In addition to the creative teachers, the student will have the opportunity to socialize with great planners of the market.

INTEGRATED CAMPAIGNS
Work hard. You will not only think of formats: prints, banners, movies. You'll think of a BIG IDEA. Something bigger that can multiply in several platforms without losing the strength or the brilliance. You will understand that today all communication work is integrated. All actions talk to each other and are not just adapted copies. There is even a category at the Cannes Film Festival for this: Titanium and Integrated Lions awards.

Product Creation
The world of ideas is not limited to traditional campaigns. Today the customer expects you to have ideas that will improve his business. Bright, fresh ideas and the consumer get involved. The student will think something that can add to the product and that, from this idea, an integrated communication platform is created.

POP CULTURE
A creative can not feed itself on advertising alone. The world is full of influences and the creative industry is huge. Let's talk about pop culture. More and more propaganda and pop culture mix. More and more advertising wants to be part of the pop culture of a society. You have to move to produce pop culture for brands and products. And what exactly is a pop product? We will deepen this discussion and investigate various cultural and artistic phenomena, from comics to cinema, from literature to music. Part of the class includes guests as musicians, entertainers and cartoonists, who share their practical experiences with the students.

DESIGN AND LAYOUT
Develop skills in various styles and layout techniques, from the most basic sketch to the most complete layout. We emphasize the importance of not overusing the computer. The computer will never have an idea. You will not find your concepts in it.

DIGITAL 1: BASIC CONCEPTS
The on and off world are increasingly in a single world. And every creative has to learn to think ideas, no matter the means. Here, the student will learn the balance between conceptual part and technical part. You will understand the scenario of communication: how it was and where it is going. Types of digital interfaces, digital technologies (Double Screen, Augmented Reality, VR), forms of internet advertising, such as simple banner with interaction, richmedia, email marketing, hotsites, websites, social networks, canvas, sponsored links and what more has been invented.

DIGITAL 2: SOCIAL & MOBILE
Nothing is as talked about, as celebrated in today's world as social and mobile media. No one today's self-respecting customer can stay out of social networks. Meme, Influencer, SAC 2.0 (consumer voice), real time campaigns. You will study award-winning classical cases, learn to have ideas using social media as a trigger for something greater. You'll also understand that mobile is the 21st century media. Apps, Geo Location, Consumer Habits, Trends, Big Data, and Remarketing. You will learn to think mobile first, from creating an application to using mobile in a larger context. Your ideas in the hands of people at the right time and place.

DIGITAL 3: CREATIVE TECHNOLOGY
Creative Technology combines creative and technical skills to create innovative and high impact projects. You will have the opportunity to learn and experience different concepts and technologies that will help you to design and implement your own ideas. You will also immerse yourself in privacy, information security, accessibility, diversity, human-computer interaction, usability, software, hardware, data, and, finally, prototyping.

WRITING SCRIPTS
Writing a screenplay is to think the idea in motion. A creative narrative based on an action. Today, to write a creative script we have countless solutions. It does not matter if it is TV commercials, movies or other screens like cell phones and computers. What matters is: do you have a great idea for a movie? So come explore your writing side, understand the different narratives and train how to tell an idea in public.

DO IT GREAT: PRESENT YOUR IDEAS WELL
Presenting ideas is as important as having ideas. Learn to present your work better. Making a board well done, just like the agencies sign up for the big international awards. How to create a videocase? An integrated campaign today needs a good board and a good presentation video.

BASIC PHOTOGRAPHY
Learn about basic photography skills: how the camera works, lenses and what type of film to use for different types of conditions. Learn to use the camera for creative viewing. We totally discourage the use of photographs from banks of images. The student should become a good photographer and never rely on a catalog of photographs taken by other people.

STUDIO PHOTOGRAPHY
You will review studio lighting and studio issues and then delve into the kinds of difficult tasks that arise in a photo studio. The tasks are several: unusual requirements of lighting, fashion, groups of people, color balance and portraits. You'll study the photography business, including how to win / keep customers, how to charge for your work and how to get the fair and deserved.

GAMES
Today, the gaming arena yields more money than all the major Hollywood productions combined. This is an audience that can not be overlooked when looking for new channels to deliver messages. We will cover concepts of games, boardgames, advergames, serious games and ARGs (Alternate Reality Games) as tools of communication. The classes will be expositive, with case analysis, group discussions and some exercises in laboratories.

ILLUSTRATION
Get in touch with the illustration process, its techniques and styles. Learn how to communicate through illustration, always highlighting its basic concepts: light, shadow and perspective.

BASIC PHOTOSHOP
You will learn the concept of raster image through the use of Adobe Photoshop program. Resolution, size, size, color depth, editing techniques, image processing and illustration. Theory of colors, production for electronic media, are some topics covered. We will merge technical concepts necessary for the student to acquire the understanding of the application with the practice of the software, learning to seek their own solutions for the execution of their ideas.

ILLUSTRATOR / INDESIGN
You will also learn the concept of vector image through the use of Adobe Illustrator and InDesign programs. Beginning with the study of drawing and illustration, the student learns the principles of vector editing (anchor points and vectors) and illustration techniques using the Adobe Illustrator program. After presenting concepts about print media and editorial production, the student learns the basic techniques of desktop publishing with the Adobe InDesign program.

INTRODUCTION TO TYPOGRAPHY
Fall in love with typography by studying the history of print types. The important stylistic developments of the great old and current type designers are the basis of design with types of printing.

CINEMATOGRAPHIC LANGUAGE
Creation with production vision. You get information about storyboards, camera technique, sound effects, music, basic editing understanding, and how to plan a pre-production. And, after all, you still have to think of brilliant ideas from scripts and produce them. Let's get you a creative who knows how to give your opinion and help a movie director in the production of commercials.

GRAPHIC LANGUAGE
The abc of the art direction. Our goal is to train the art director specifically in formal aspects of the function, such as uses of typography, photography, illustration and other graphic elements. The student will understand and know how to determine weights and hierarchies of these graphical elements in the elaboration of pieces, establishing the best way to express a particular concept or idea of campaign in different media formats, traditional or not.

BASIC ART DIRECTION
You will understand the importance of thinking visually. Be it from the point of view of the idea, or from the point of view of execution. It will be presented to the universe of art direction and its possibilities. Print, board, digital, everything has art direction. Will understand the visual evolution that has been going through our industry. You'll meet classics. You will know the future. And prepare for it. Here art directors and copywriters work together.

ADVANCED ART DIRECTION
Okay, you already know the basics. Now he will suffer to overcome himself and have very good ideas, above average. Brilliant ideas on content and execution. May they fill the eyes of the hardest creatives. Once again, art directors and copywriters working together. But it's the art directors who are going to be charged for visual excellence.

PLANNING IS ALSO A CREATIVE THING
What is a strategy? Brand strategy versus creative strategy? Why is it important to understand a strategy? Increasingly the creative has to understand planning and organizing a reasoning. You have to make your way before you create. Do you want to be creative? So it's all about you.

VIDEOCASE PRODUCTION USING AFTER EFFECTS
You know how to think a videocase. But, you know, in reality, do? Here you will learn how to develop, edit and what else you need to produce your video. This lesson is given by a teacher who produces videocassettes that earn Lions in Cannes. It is no small thing.

COPYWRITING: START WITH AN IDEA
Here you will understand that it all starts with learning to have ideas. Of all sizes and formats. He will learn writing techniques: text and title development. It will take the first steps on conceptualization. And the main thing: begin to develop a criterion, which will help you to distinguish what is a creative work and what is not. And, of course, it will work hard.

STUDENT COMPETITIONS
Our test of fire. You will study winning ideas and why they were awarded. And as a class exercise, you participate in major international student competitions. Our students have already won several international awards. It's your turn. Is it a big challenge or not?

ADVANCED IMAGE TREATMENT
Advanced Photoshop software techniques.

ADVANCED TYPOGRAPHY
Let's research past and present leaders in typographic design. The student reviews the history of types and the extraordinary old designers of graphic types. The student applies what he has learned to a variety of unique projects.

EVERYTHING CAN BE MEDIA
In controversial discussions about the survival of TV commercials and double-page magazine, there is a need to explore other ways never before thought media. Here, your creative idea will go to places where she never thought of being. Thinking outside the box: that's the job.

USER EXPERIENCE
Agencies are increasingly building enduring digital platforms for their customers. For such digital products to be created, there are techniques derived from Interaction Design to assist the creative in this process. Among the topics taught in the course are: research and synthesis methodologies, design thinking and design strategy, ideation processes geared towards the creation of digital products, as well as the main concepts of information architecture and usability.

VIDEO STORYTELLING
How to tell a transmedia story that unfolds across multiple platforms? How to make the brand create its own content with the participation of its fans, thus spreading its own history? Let's see great success stories, learn to think for various media, and meet professionals who are creating and producing story-telling transmissions for their clients.

PORTFOLIO
You have reached the end of the course. Let's evaluate your two years of school and select the best pieces that will make up your portfolio. To select, by the way, is also to make new pieces. No one leaves school without a portfolio, at least, great. It's the rule. It will be much more arduous than you think. The goal is to develop a portfolio that honestly reflects your skills and strengths. It's the overhaul, a check-up of everything going well or if we need to change anything. We work with very small classes with a writing supervisor or art direction. What's more, in addition to portfolio orientation with a super creative, you'll have a lesson with a headhunter who will give you tips on how to introduce yourself to the market. There will also be a class on how to put personal projects in the portfolio. And you will have the challenge of Ultimate Briefing. The final project for you to close the school with a golden key. We invite a great creative from an award-winning agency to spend your last job. You will have to approve your ideas face to face with this creative. And in the end you will present your portfolio in an event that mixes portfolio night with graduation.