Atlanta's Top Advertising & Design School
Thousands of the industry's top creative leaders got their start here.
Started in 1978, this school, originally named Portfolio Center, was the first portfolio school in the world. The school's concept? Partner with industry to provide real-world, hands-on education. 
---
Practical courses, projects for real clients.
You're surrounded by others as passionate and hard working as you. And you'll start in a city with enormous resources. Atlanta is the New York of the south with global agencies, start-ups and a growing film industry. The best of NY but with much cheaper rent.
---
Our creative environment
A life-size unicorn painted by folk artists. An Airstream trailer inside the building used as a writing room. A classroom that looks like a hunter's lodge. A table made like an upside down Herb Lubalin book. Funky reading rooms all around.  Galleries of student work. Happy dogs all over the place. This school feels exactly like a cool design firm or advertising agency.
Instead of work, school feels like play because these are the kind of projects you love doing. You develop a portfolio and put what you've learned into action in internships in Atlanta and around the world.
When it's time to graduate, we sponsor a Portfolio Reviews in Atlanta and New York. And we give our grads job placement assistance from our super list of contacts. Our grads, working in the business in senior level positions, love hiring from their alma mater.
Which Creative Career Feels Like You?
Programs offered in Atlanta
Have A Question? Just Ask.
I can walk you through the admissions process
Develop a Portfolio and Network of Industry Contacts
Important Dates & Other Things
Real-World Experience
In the second year of the two-year portfolio programs students have the option to study and intern in agencies and companies in up to four other cities around the world where Miami Ad School has programs. Students continue to develop their portfolio, expand their network of industry contacts and get real-world, global experience.
Application Deadlines & Program Schedule
Portfolio programs (art direction, copywriting, design, photography & video) start four times a year: January, April, July and October. The program lasts for 8 quarters. Each quarter lasts 10 weeks with a break between each quarter. In the second year students can study and intern in other cities. The strategic planning boot camp starts once a year in October, The boot camp last for 3 months (12-weeks).
The application deadline is six weeks prior to the start of classes for the boot camps and portfolio programs. Please see our FAQs for application deadlines and the school calendar.
Accreditation
Accreditation: Miami Ad School and all its US branch locations are accredited by the Commission on Occupational Education, 7840 Roswell Road Ste. 325, Building 300, Atlanta, GA 30350, telephone: 770-396-3898.
---
Licensing: Miami Ad School is licensed by the Commission for Independent Education, 325 W. Gaines Street, Suite 1414, Tallahassee 32399-0400, telephone 888-222-6684.
Mission Statement
As the entire communications industry is in the midst of the most profound transformation in consumers' relationship with media, the Mission of the Miami Ad School is to train the creative thinkers of the future before the future has happened; to engineer pop culture with creative insight and strategic thinking from a global perspective. Students learn to solve problems with whatever discipline, channel, skill or craft necessary, using new and emerging media as well as traditional media.
Latest From Our Blog
COOL TIPS & STUDENT STORIES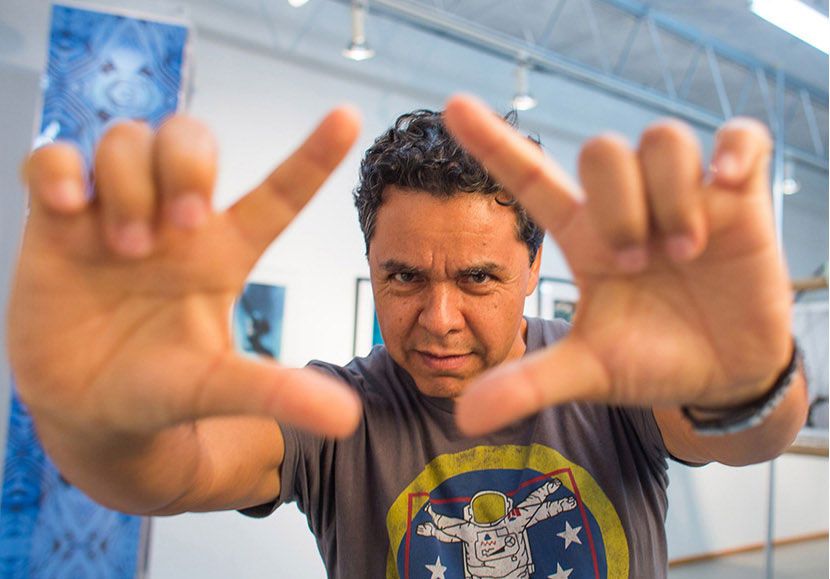 Who would have dreamed that the smartphone would become the camera of choice for advertising agencies. (Thank you Steve Jobs for your vision!) The smartphone's small size, attachable lenses and editing and photo-manipulation apps make it an amazing production tool.
Great News! Advertising Jobs Are at Their Highest Level Since 2001. Here's Why:
With the boom of social media, brands need content for all the different platforms (Facebook, Instagram, Twitter, Periscope, SnapChat…) The demand for content for social media has created a whole new discipline called content creation. Content creation is the hottest and fastest growing area of the business and one of the reasons advertising jobs are at their highest level since 2001 according to the Bureau of Labor Statistics.
read more
Come Visit
TOUR THE SCHOOL, SIT IN ON A CLASS, MEET SOME STUDENTS