San Francisco Is A City Of Collaboration, Innovation & Ideas
"My friend went here. I was impressed with the quality of her work and how quickly she was hired after graduation."
San Francisco is a mash-up of cultures and ideas.
From Chinatown to The Marina, Haight & Ashbury to the Muir Woods across the bay, it's a city where people come together to express their voice. Your creativity won't just live here, it will thrive. The school is just a block away from the very popular and very funky Polk Street restaurant and bar scene, and only a quick MUNI ride to places to live and explore in the city. Whatever inspires you,
whether it's a stroll through a farmers' market to find the perfect avocado, a secret house party featuring your favorite DJ, or a quiet cup of espresso and a good book, you'll find a place for it and people to enjoy it with.
---
Learn the skills you need to get your dream job. Develop a network of industry contacts.
Our instructors have the jobs you dream of having. They come from all the top advertising agencies, design firms and companies in San Francisco:  Adobe, Goodby Silverstein, Tribal DDB, FCB, Pereira O-Dell, R/GA, Google, Razorfish… In class you'll collaborate with other students (writers, art directors, strategists, designers and coders) and create things you didn't know possible. Every assignment has the potential to be your next portfolio piece or the beginning of your first business.
Have A Question? Just Ask.
I can walk you through the admissions process
Start Your Creative Career Today
DEVELOP A PORTFOLIO AND NETWORK OF INDUSTRY CONTACTS
Important Dates & Other Things
Real-World Experience
In the second year of the two-year portfolio programs students have the option to study and intern in agencies and companies in up to four other cities around the world where Miami Ad School has programs. Students continue to develop their portfolio, expand their network of industry contacts and get real-world, global experience.
Application Deadlines & Program Schedule
Portfolio programs (art direction, copywriting, digital design) start four times a year: January, April, July and October. The program lasts for 8 quarters. Each quarter lasts 10 weeks with a break between each quarter. In the second year students can study and intern in other cities.
The strategic planning boot camp starts once a year in July, and the social strategy boot camp starts once a year in January. The boot camps last for 3 months (12-weeks).
The application deadline is six weeks prior to the start of classes for all boot camps and programs. Please see our FAQs for application deadlines and the school calendar.
Accreditation
Accreditation: Miami Ad School and all its US branch locations are accredited by the Commission on Occupational Education, 7840 Roswell Road Ste. 325, Building 300, Atlanta, GA 30350, telephone: 770-396-3898.
---
Licensing: Miami Ad School is licensed by the Commission for Independent Education, 325 W. Gaines Street, Suite 1414, Tallahassee 32399-0400, telephone 888-222-6684.
Mission Statement
As the entire communications industry is in the midst of the most profound transformation in consumers' relationship with media, the Mission of the Miami Ad School is to train the creative thinkers of the future before the future has happened; to engineer pop culture with creative insight and strategic thinking from a global perspective. Students learn to solve problems with whatever discipline, channel, skill or craft necessary, using new and emerging media as well as traditional media.
California Required Documents
Latest From Our Blog
COOL TIPS & STUDENT STORIES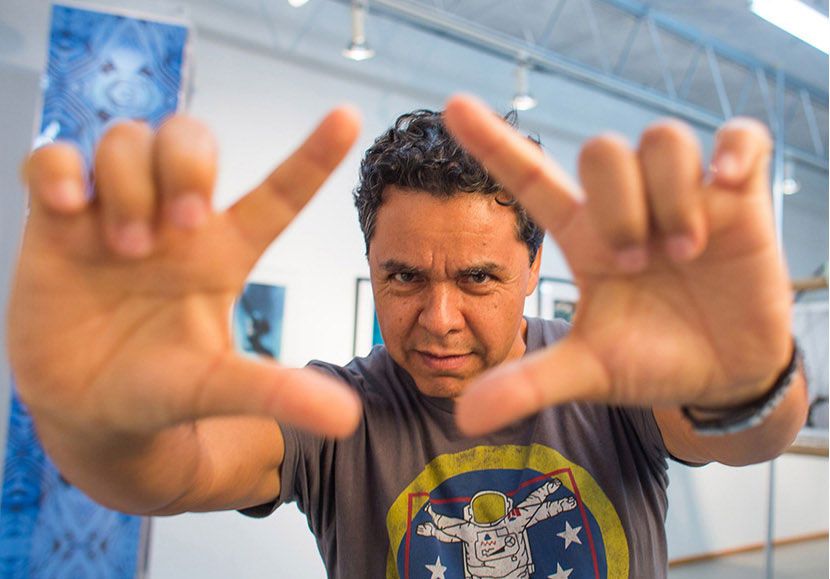 Who would have dreamed that the smartphone would become the camera of choice for advertising agencies. (Thank you Steve Jobs for your vision!) The smartphone's small size, attachable lenses and editing and photo-manipulation apps make it an amazing production tool.
Great News! Advertising Jobs Are at Their Highest Level Since 2001. Here's Why:
With the boom of social media, brands need content for all the different platforms (Facebook, Instagram, Twitter, Periscope, SnapChat…) The demand for content for social media has created a whole new discipline called content creation. Content creation is the hottest and fastest growing area of the business and one of the reasons advertising jobs are at their highest level since 2001 according to the Bureau of Labor Statistics.
read more
Take A Virtual Tour Or Visit In Person
TOUR THE SCHOOL, SIT IN ON A CLASS, MEET SOME STUDENTS