Advertising has a Diversity Problem
We have the minority talent needed to diversity the industry's creative departments
Our country's advertising agencies are filled with white men (and some women). At the same time, our country is more diverse than ever. But creative departments are still drastically under-represented by men and women of color. Diversity is now a business imperative. To connect with customers, brands and agencies need to reflect and understand the different cultures they market to. Our country is 39% minority. Are agencies 39% minority?
To address this crisis many agencies started diversity inclusion programs. This is part of the solution but doesn't address the REAL problem; there is a shortage of minority, creative talent. Miami Ad School decided to be part of the solution.
"We knew if we graduated more diverse, creative talent there would be more talent for agencies to hire", said Pippa Seichrist, cofounder of Miami Ad School.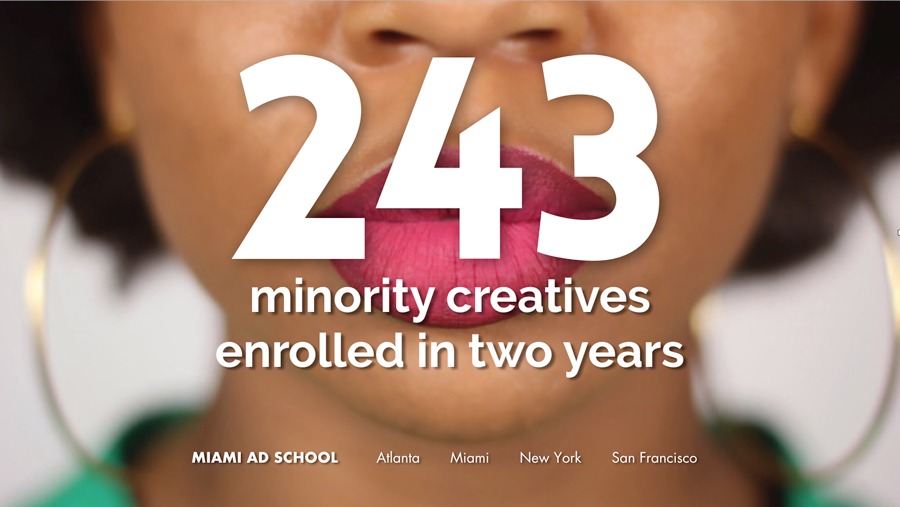 As an industry leader in specialized education for the creative community, Miami Ad School committed to do its part to help close the diversity gap. "We heard first-hand from our students about the obstacles and barriers they experience because of their race or because they are different. We realized, as a school, we have the power to help change the narrative for this young group and help shape the future diverse makeup of our industry."
In 2016 Miami Ad School launched a Diversity Initiative, including a Mentorship and Minority Scholarship program, with the mission to educate, support and provide opportunity to minorities wanting a creative career in advertising. Since the launch of the diversity program, the school has enrolled 243 minority students and awarded 80 scholarships, increasing diverse student makeup to 45%. The majority of the school funded on our own. Miami Ad School has the minority talent that agencies need to diversify their creative departments.
The Diversity Initiative also helps connect the students to industry leaders by providing mentorship and training opportunities. This is a great way to highlight the industry as attractive and accessible. The first of the scholarship recipients are graduating. The school is connecting them with agencies and brands looking to recruit fresh, innovative and diverse talent.
While the program is still in its infancy, the founders of the school are intent on seeing it grow. Seichrist explains, "Our goal is to expand the program. To enlist partners (agencies and brands) who believe in what we are trying to do and want to help."
Help us help you. Make us part of your company's Diversity Inclusion program.
On Monday, October 1st during the "Make Yourself Uncomfortable" panel, at Advertising Week, Pippa will pose a challenge to the industry to make tax-deductible contributions to the minority scholarship program. The first three companies to accept this challenge will also be announced. These companies endorse Miami Ad School's end-to-end approach to growing talent and are taking advantage of the full program. In addition to contributing to the minority scholarship fund, they are hosting Miami Ad School Experience Labs. They are hiring the school's grads. Everybody wins
UPDATE:  Thank you to R/GA, VaynerMedia, IPG, Facebook and Saturday Morning for partnering with us and supporting the minority scholarship program.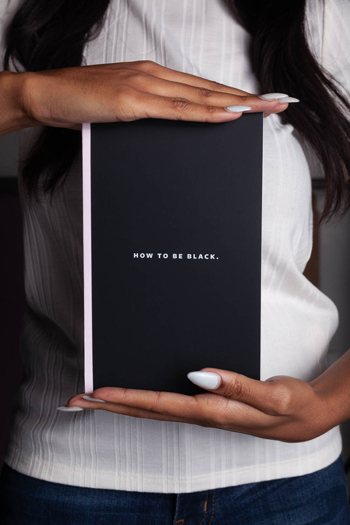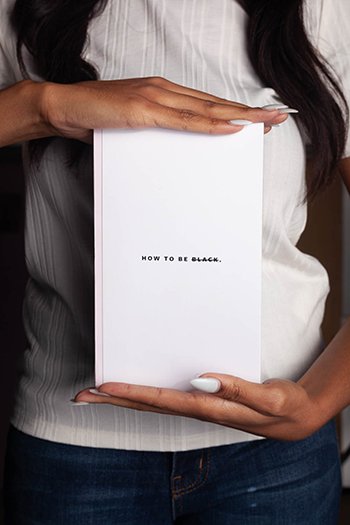 (Above) How To Be Black is a satirical narrative depicting the unwritten rules of "Blackness." Design graduate, Sarai Wingate, depicts her struggles of having to prove her Blackness in Black circles, and conceal it in White circles. As the narrative progresses, she starts to reject the so-called rules, strip the labels, and embrace the freedom to just be.
Joining Pippa for the announcement are two graduates, Kien Quan, Sarai Wingate, and a current student, Sheba Lee, who will tell their stories. Check out Quan and Sarai's portfolios. Our industry needs these voices and perspectives.
Looking for more info on Minority Scholarships?