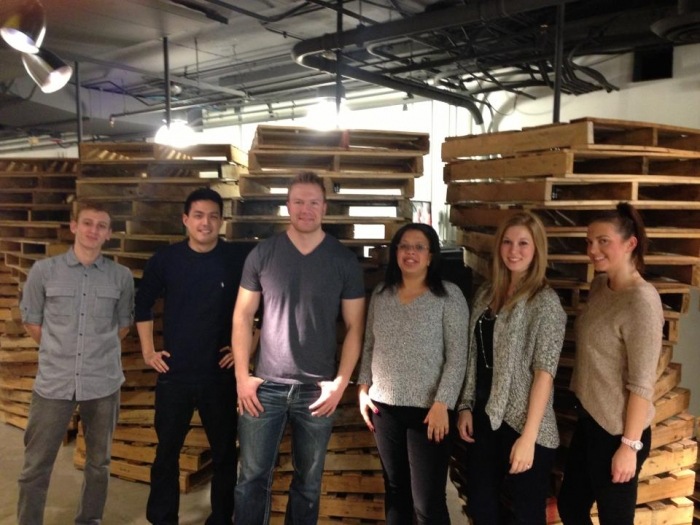 Portfolio School Should Be More Than Just Creating A Book
SEAN WRIGHT TALKS ABOUT HIS INTERNSHIP AND EXPERIENCE AT DIGITAS
Our students come to Miami Ad School because they've discovered the creative side of advertising and need to build a portfolio. Although our classes are practical and taught by working professionals, nothing is more valuable than real-world experience. That's why we have our second-year Quarter Away program. At award winning agencies all over the world, our students are working side-by-side with top creatives. Recently Sean Wright, an art direction student from Colorado, checked in with us about his internship in Chicago:
Digitas is an amazing agency. I am currently at the Greenhouse Internship in Chicago and it's blown away my expectations. On the first day I immediately felt welcome - they made us feel like part of the family. We were all given a new hire welcome as if we had actually been hired by the agency. Digitas is excited to have Miami Ad School Students and you can just feel it.
My time at the agency is split into two parts: school work and agency work. Digitas values both and makes sure we are busy with one or the other. The agency work is cool because we are partnered with mentors. They guide us in anyway they can and include us in what they are working on. The mentors are great because they immediately connect us with the agency and get us involved.
School work is done at Digitas, as well as R/GA. Matt Weiner and Joseph Delhommer (both MAS alums) are the current teachers and they are awesome. Both guys are very talented and have a lot of knowledge to share with us. They are passionate about getting students to make kick-ass work and expect a lot. They really want to push students and help them grow during their time here.
Digitas also has very high expectations for Miami Ad School students. It's a great motivator because we don't want to let them down. The sense of responsibility that we feel is as if we were actual employees of the agency. Being a part of the first group of students, we've had some unique opportunities. They put us in charge of creating a logo for the interns as well as designing our space in the office. Like I said, they really want the interns to be a part of the agency.
The building itself is really great. Beer, candy, soda, and massage chairs are just a few of the amazing "amenities" Digitas has to offer. Bagel friday and leftovers from catered meetings are some other great highlights. I do have to say it can be a little tough trying to eat healthy around here, but I'm not complaining. Overall Digitas is a lot of hard work, a lot of fun, and a great experience. I would highly recommend it to anyone considering it for their Quarter Away option.