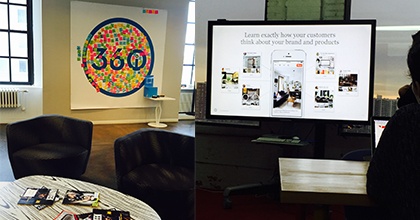 5 Things Pros Know About Social Media That You Don't
GRADUATES FROM THE SOCIAL MEDIA AND ENGAGEMENT STRATEGY BOOT CAMP SHARE INDUSTRY INSIGHTS

1. Social media has matured to become the science of social.
Social media is no longer a "post and interact " game. It's a complex, dynamic and sophisticated discipline. It's still a small niche within the industry, and it is growing in complexity. The platforms are adding more and more features, and unless you are part of the collection of professionals redefining the specialty from the inside, the boat will pass right by you.
2. Those who can do, teach.
Just like the famous Pareto principle, just a small group of people are responsible for the fast growth of the discipline. There was a (recent) time where social media experts flourished like mushrooms. Yet, the escalation in complexity has separated the amateurs from the pros.
"We had great teachers, sharing their varying views, their knowledge and their experience in prestigious agencies, platforms and consultancies."
3. Social "media" is dead.
Almost no one from the inside calls it social media anymore… dropping the "media" has become the generalized sentiment between professionals. Engagement strategies, paid media, analytics, influencer marketing, content and messaging marketing… the discipline has grown so much.
"The more you know, the less it feels like the social media I thought I knew."
4. But why?
Strategy has always been about finding the answers. In social media and engagement strategy, you need to ask a lot of whys. When everybody pushes you to be on Facebook, or Twitter, you'll answer: Why Facebook? Why not Instagram or Tumblr? What's the engagement strategy? What's your goal? Why?
"Until being part of the Boot Camp, I didn't realize the importance of a well defined social strategy."
5. You can't do it alone.
Communication strategists, media planners, analytics, community managers, paid media and influence experts, content strategists, writers, designers, clients, publishers, platforms, networks… the right engagement campaign can only be created by bringing all these points of view on board. Collaboration has never been more relevant, more needed, and it is changing the industry from within.
"At the end of the Boot Camp you see how many pieces, how many minds made that one post possible, and then you understand why it takes so much."