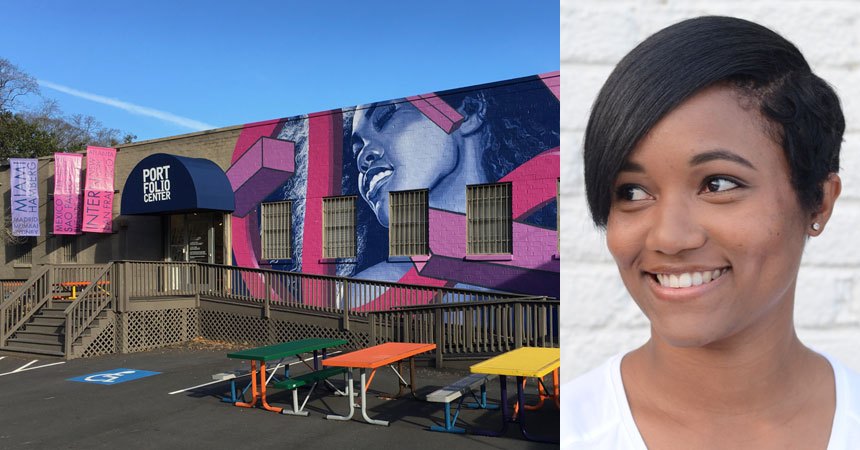 Add Facebook Marketing to Your Skill Set Now

Stephanie Smith, founder of digital Insomnia, will teach our new Facebook advertising course, launching at Miami Ad School @ Portfolio Center this coming April 2nd.
The skill set needed in today's creative industries is a moving target. Your skills must constantly evolve or you'll be doomed to fall behind. That's why Miami Ad School is launching a Facebook advertising course this April in Atlanta. Available as an individual course or as part of our two-year portfolio program, the course is the first to go beyond the freely-available basics of ad formats and targeting. You'll learn how to formulate campaign strategies and objectives. You'll develop and produce creative work for Facebook and Instagram. Then you'll learn how to test each piece to see if it can contribute to those objectives.
Miami Ad School Co-Founder and Head of Innovation and Development, Pippa Seichrist, sat down with our new Facebook instructor Stephanie Smith and discussed what the new course will cover.
Pippa Seichrist: What can students expect from the new Facebook advertising course? What skills will students come away with?
Stephanie Smith: The students taking this class will learn how creative works in paid social campaigns on Facebook and Instagram. With paid ads, 80 percent of the success of an ad is because of the image and or video. We will go through the various ad types offered, the marketing funnel, audience segmentation, analytics, and how good creative is informed by and brings all of those things together.
PS: Why are these skills critical for today's marketers to know?
SS: In my experience, the best ad campaigns are when the creative team works closely with other teams such as strategy, media and analytics. Having an understanding of what a campaign's goals and objectives are, and knowing how to translate that into awesome visual content, will set that work above the rest. Collaboration across teams is key to creating a highly-engaging online ad campaign.
"… [2017] was the year it actually happened: Advertisers spent more on digital than traditional TV … digital ad spending reached $209 billion worldwide—41 percent of the market—while TV brought in $178 billion—35 percent of the market."
—Recode December 4, 2017
PS: You call yourself a numbers person. How did you get from numbers and into marketing?
SS: I earned a scholarship from Caterpillar to any accredited university in the country, so long as I majored in some area of engineering. Accepting the scholarship also meant interning with them every summer. The first summer I interned, I happened to sit by the marketing team. Here I was dealing with large data sets in Excel all day and they were so lively doing all these creative projects. It was then that I realized that I needed to figure out a way to merge my passion for numbers with something lively and fun. The next semester I added a minor in marketing to my curriculum. I eventually switched my major to business management keeping my marketing minor and started doing traditional marketing internships. It wasn't until after I graduated that I landed a paid internship with BLiNQ Media, a startup and one of Facebook's first preferred partners, that I was able to mix marketing with numbers when I started doing media buying.
PS: You've worked at a lot of different companies including BLiNQ Media, Yellow Pages, Look Listen, Cardlytics, AKQA, Coke, and 360i. What was your favorite experience?
SS: My favorite experience hands down was my time at BLiNQ Media. The leadership that I worked with there really took an interest in my professional and personal growth. I was given so many opportunities—like almost moving to London when we opened an office there. Several leaders from BLiNQ have since either become a mentor for me or I have worked with them in other capacities.
PS: You recently started your own company digital Insomnia. As Chief Insomniac, what do you offer your clients?
SS: My purpose for starting digital Insomnia was to service small and medium sized businesses that don't have the budget to go to an agency like the one's I've worked for in the past. I'm bringing my Fortune 500 experience and know-how to almost any budget. The services that I offer include: media planning and buying, community management, reporting and analytics, and content writing. I am also willing to teach those who want to learn how to do online advertising on their own.
PS: How do you determine what type of marketing you recommend to a client?
SS: It all has to do with their brand and what their goals are. It always sounds like a good thing for brands to want to be on every channel. But, do you have the resources to properly tend to each and every channel out there? In most cases, it's best to select the two or three channels that best reach your target audience and focus on managing those channels well.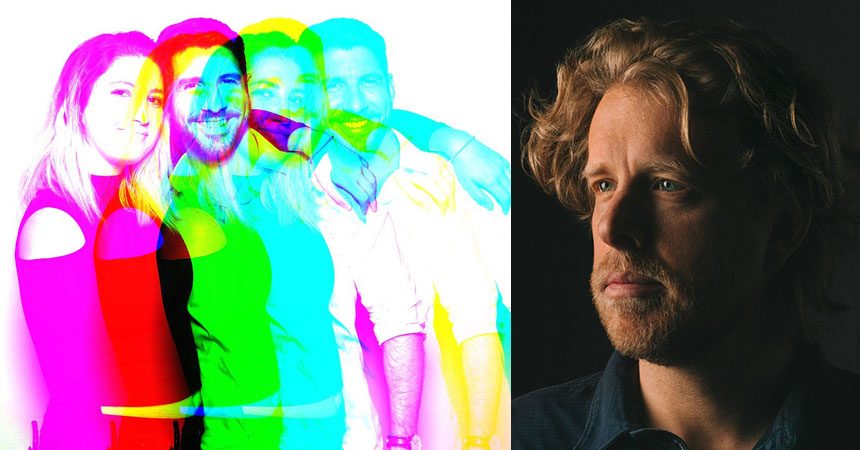 L to R: Creative Strategists Nicole Lulinski and Ricardo Varela and Global Creative Director Andrew Keller are just three of our grads now working at Facebook.
PS: What kind of projects have you worked on throughout your career?
SS: Back in the early days of Facebook ads when buying fans and likes was still a thing, I managed campaigns for brands such as Publix, Baskin Robbins, Maybelline, Hanes, Moe's Southwest Grill, Buffalo Wild Wings, J.Crew, the list goes on and on.
More recently, working with paid social—Facebook and Instagram ads—I've managed many campaigns for Capital One. We started with more direct response campaigns and eventually shifted our strategy to generating awareness. I've also worked on several brands within the Coke umbrella such as smartwater, Minute Maid, Simply Juice, Gold Peak and Dasani. At Coke, I was able to actually be a part of the creation of the actual images and videos as every part of the campaign was being done in house.
With digital Insomnia, my clients have been smaller but that allows me to have a greater impact on them. One of my current clients is Chick-fil-A ,March Lane at I-5, which is a franchise location in Stockton, CA. This location has only been open for about a year and half, but the owner had not done much with the social media presence until recently. Digital Insomnia was hired to write content, manage the community, and run paid ads on Facebook and Instagram. Our goal is to grow the online community and create awareness within the location's market area and promote key menu items. We were able to increase their Instagram following by almost 80 percent in just one month.
Something completely new for me was stepping into the political space. I was hired by Thought Capital to help with media buying on Facebook and Instagram for the Keisha Lance Bottoms campaign for Atlanta Mayor. It was so awesome to be behind the scenes as a last minute effort to get our candidate elected. When I was brought on, we were down by six points in the polls. With our specific targeting strategy, and working almost around the clock, we were able to ultimately win the election.
Learn more and REGISTER HERE for our 10-week Facebook course starting April 2nd.
LEARN HOW TO APPLY to programs in Art Direction, Copywriting, Design and Photography Video.
CHECK OUT our upcoming Boot Camp for Social Media in Atlanta this summer.