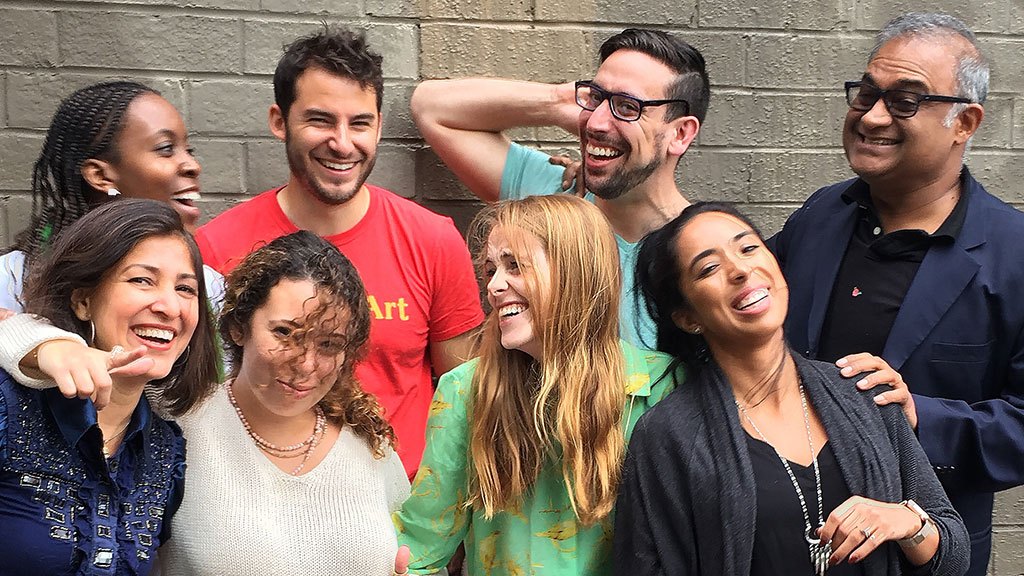 You Can Have The Creative Career You're Dreaming About
A Creative Strategy Boot Camp student and Guest Blogger on her first-day-of-school jitters and her new career.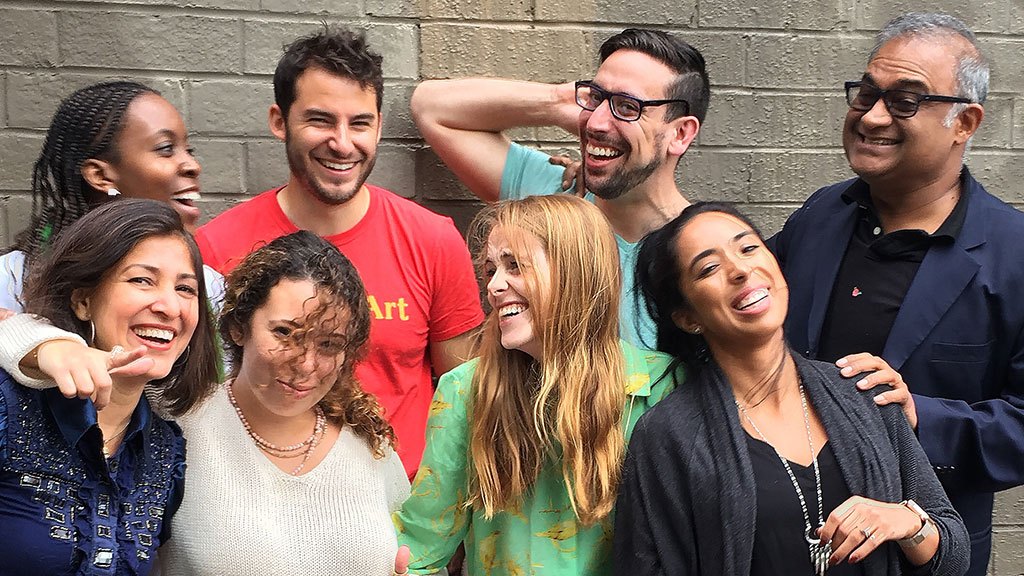 The first Atlanta Creative Strategy Boot Camp class with their week one instructors. Top, R to L: Danielle McKinley (now Brand Planner @ The Richards Group), Steven Coulombe (now Brand Planner @ Doe-Anderson), David Ligon (now Strategist @ McKinney) and RP Kumar • Executive Vice President, Global Director, Strategic Planning, Insights and Research @ Ketchum. Bottom, R to L: Archana Kumar • Chief Strategy Officer @ MediaCom, Mary Ergul (now Brand Planner @ Havas), Rebecca McAfee (now Senior Strategist @ mcgarrybowen) and Kriselda Sanchez (now Planner, Strategy Insights @ VML).
"How is it possible to still get first-day-of-school jitters when you're 30 years old?"
I sat in my car sipping my chai latte, pretending that I was just taking my time before orientation but, in reality, I was stalling. I looked over at my new book bag—it has cat faces wearing superhero masks. I could have never imagined this scene for my life. This was a major detour at the end of a failed nine-month job search for careers that I never actually wanted. I always wanted to work in advertising, but didn't have "enough" experience to allow me to get real experience in the field I wanted to work in. So there I was, sitting in the parking lot of the very first specialized advertising school in the world, built for aspirational and creative misfits … and, yes, I was stalling.
But then I saw her. A young woman got out of her car with hair the same color of magenta as the front of the Miami Ad School @ Portfolio Center building.
"I get to go to this kind of school?!" I yelled aloud—perhaps startling the superhero cats.
The color of her hair—the confidence of neon against the gray of the overcast morning and my apprehension—gave me the jolt that I needed to get out of the car.
This wasn't my stuffy MBA school from seven years ago (where I always stood out for the wrong reasons). This was a place for people like me.
Over the next three hours of orientation, I proceeded to have the best First Day of School of my entire life. As a part of the inaugural Atlanta Creative Strategy Boot Camp, our small group of six students immediately bonded. Before the day was over, we were officially a #Squad, or perhaps more of a tribe, of young, competent, ambitious, analytical and diverse creatives.
Our first few classes during the week were introductory and playful. The planners were split into teams of two and given one week to create 50 imaginative doodles to inspire lucid creativity. In case you're wondering, this was not an easy assignment. In another class, we were put into full creative teams with art directors and a copywriter and given our first campaign assignment.
The work was so fun and fluid that I was dumbfounded, "Does this seriously get to be my new career?"
For years, imagining creative campaigns has just been my idea of a good time. Now, I was on-ramping to a life that allowed this type of play every single day.
Each weekend, we will have an intensive workshop taught by planning executives from top agencies across the country. Week one brought to us RP and Archana Kumar, a husband and wife executive strategist team who work at Ketchum and MediaCom, respectively. When I shared my educational and professional story with them, RP was left with his head in his hands.
"Oh no, did I give you a headache?" I asked.
"No," he said. "You've just done so much!"
Then Archana gave me the grandest affirmation—that my tangled web of a career was, in fact, normal.
I fought back tears.
"People with varied backgrounds make the best planners," Archana said. Being told that I was "normal," and sitting among my tribe, all felt like a warm blanket.
I am so looking forward to our maestros over the next 11 weeks. They will reveal to us the secrets of strategic success. Without the boot camp, how else could I meet these people—let alone learn from them?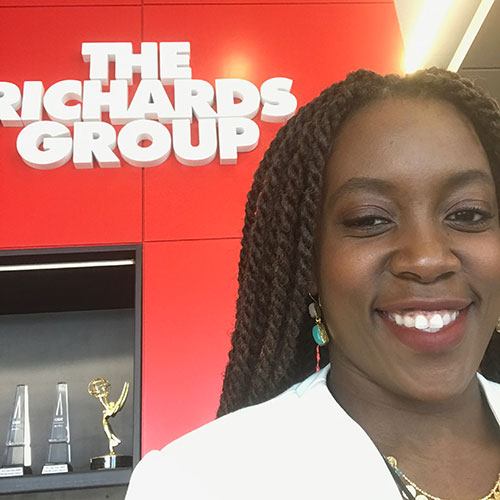 Danielle McKinley was a student at the first Miami Ad School @ Portfolio Center Creative Strategy Boot Camp. She came to the program with diverse collection of experiences including marketing, content strategy and development, education, and motivational speaking. Danielle is now a Brand Planner at The Richards Group.
Want a creative strategy career of your own? Our next boot camp starts in Atlanta this October. Learn How to Apply.