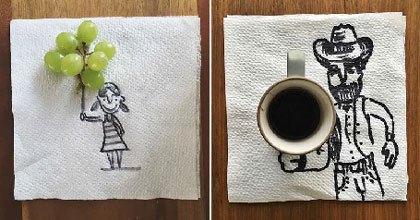 Feeling Stuck? Here's a Trick to Get Your Creative Juices Flowing
Freddy Jana, M.AD Grad and Creative Vice President at Ogilvy, has learned the secret to being successful: Make WORK more like PLAY.
We sat down with Freddy to find out his secrets.
M.AD: What has your path been since your internships in school through today?
Freddy: School changed my life. It created my career and relationships with people in the business that I am still friends with today. The school promotes creativity and hard work in a stress free, healthy competitive environment. Most agencies wish they could have that.
After I graduated as an art director I came back to Dominican Republic and, with some friends, started an agency called Black Sheep. Later it became Black Sheep TBWA and today it is TBWA Dominicana. I was there for four years until I got hired by The Vidal Partnership in New York which specializes in work for the US Hispanic market. I was there for several years. Then I got a chance to jump to general market at Saatchi NY and work on the Toyota brand. There I reconnected with my old Miami Ad School copywriter, Marc Stolove, and we got to create really cool campaigns together.
M.AD: I follow you on Instagram. Recently you've been posting fun, little drawings on napkins. Why napkins?
Freddy: The concept actually started on a white board while I was an art director at Saatchi. Marc and I and the whole Toyota creative team were in a bit of a slump. We were trying to push different ideas but failing at getting them through. One day we where playing around aka "brainstorming" in a meeting room writing our ideas on a huge white board. Then we started drawing on the board and taking pictures of ourselves interacting with the illustrations. We created a blogspot called markercomp.
"We found a way to get our creativity flowing. We were working but also having fun. It actually made the work we were doing for our clients better."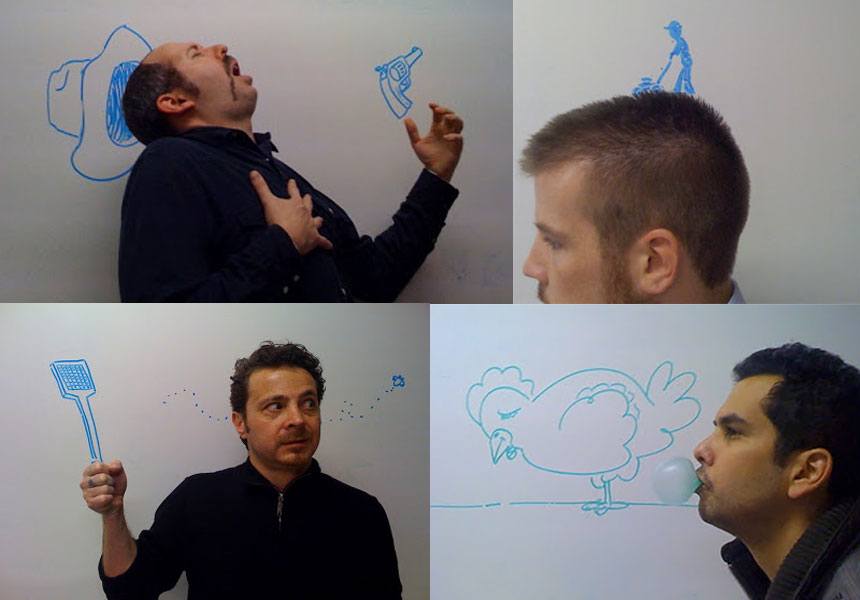 Freddy Jana (bottom right) and Marc Stolove (top left) and the experiment they started at Saatchi to free up the team's creative thinking.
---
"Doing creative things other than advertising makes your ideas even better."
Sadly, the experiments stopped when I took a job as the Creative Director at Ogilvy & Mather in the Dominican Republic. But I've had other creative outlets since then.
A few years later my wife and I opened a restaurant in Dominican Republic called Gallo Pinto Cafe, and there creativity took another turn. To decorate the restaurant I drew with black ink on porcelain plates and hung them on the walls. I kept doing it for fun. A few years later I had a show of the plates in a extremely small art gallery in Santo Domingo.
"My illustrated plates sold out and I started to be perceived as an illustrator/artist as well as an advertising person."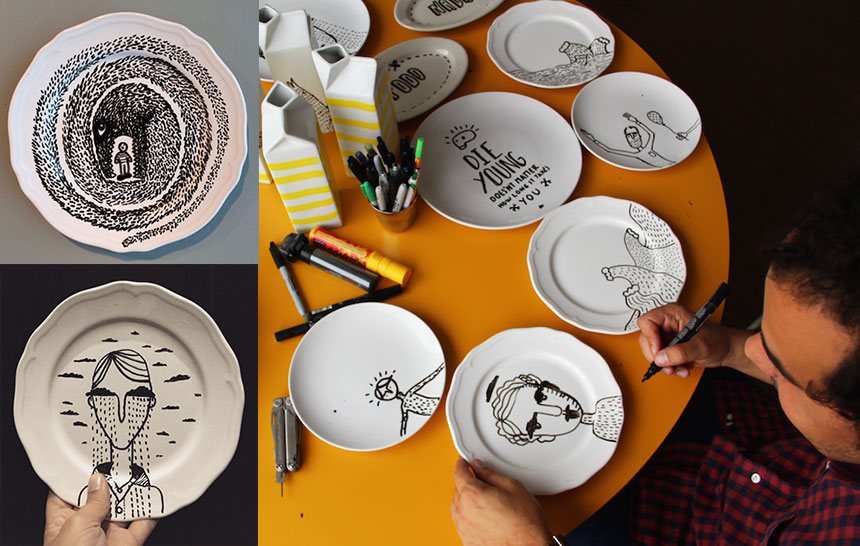 Now that I'm the Executive Creative Director at Ogilvy & Mather I spend more time managing than creating and crafting work. Most of my time I'm in client meetings talking about the strategic side of the advertising business, presenting work and mentoring the art directors and copywriters in my department. At the beginning of the year I started a new project.
"As a creative outlet each morning I doodle on my napkin and post it on Instagram."
It's kind of reconnection to Marc and the markercomp days. If I don't have an idea one day it's not a big deal. It's just fun.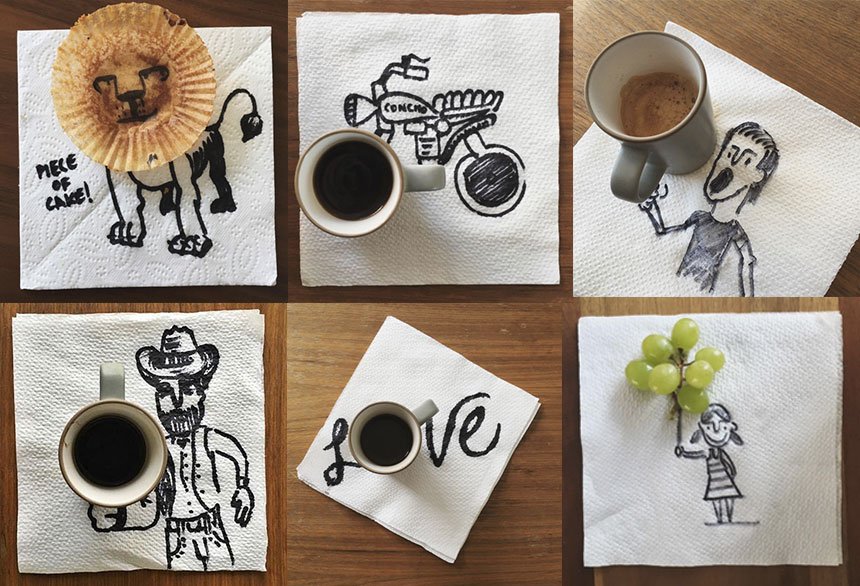 M.AD: What did you do before going to school?
Freddy: I had just graduated from college in Dominican Republic where I'm from and was working at BBDO as a graphic designer. I was doing really well but had no idea if what I did was good or bad or if it even worked. I decided to look online and find somewhere to learn more about my craft.
M.AD: Why did you come to M.AD?
Freddy: I loved that Miami Ad School was an ad school and not an art school. Creativity can't be taught but it can be "domesticated". The school showed me how to apply my artistic talents to art direction, and my word skills to copywriting. I learned the pillars of what you need to be successful. I graduated a while ago and the industry has evolved, but these two skills are still essential today.
Your ideas can make you money.