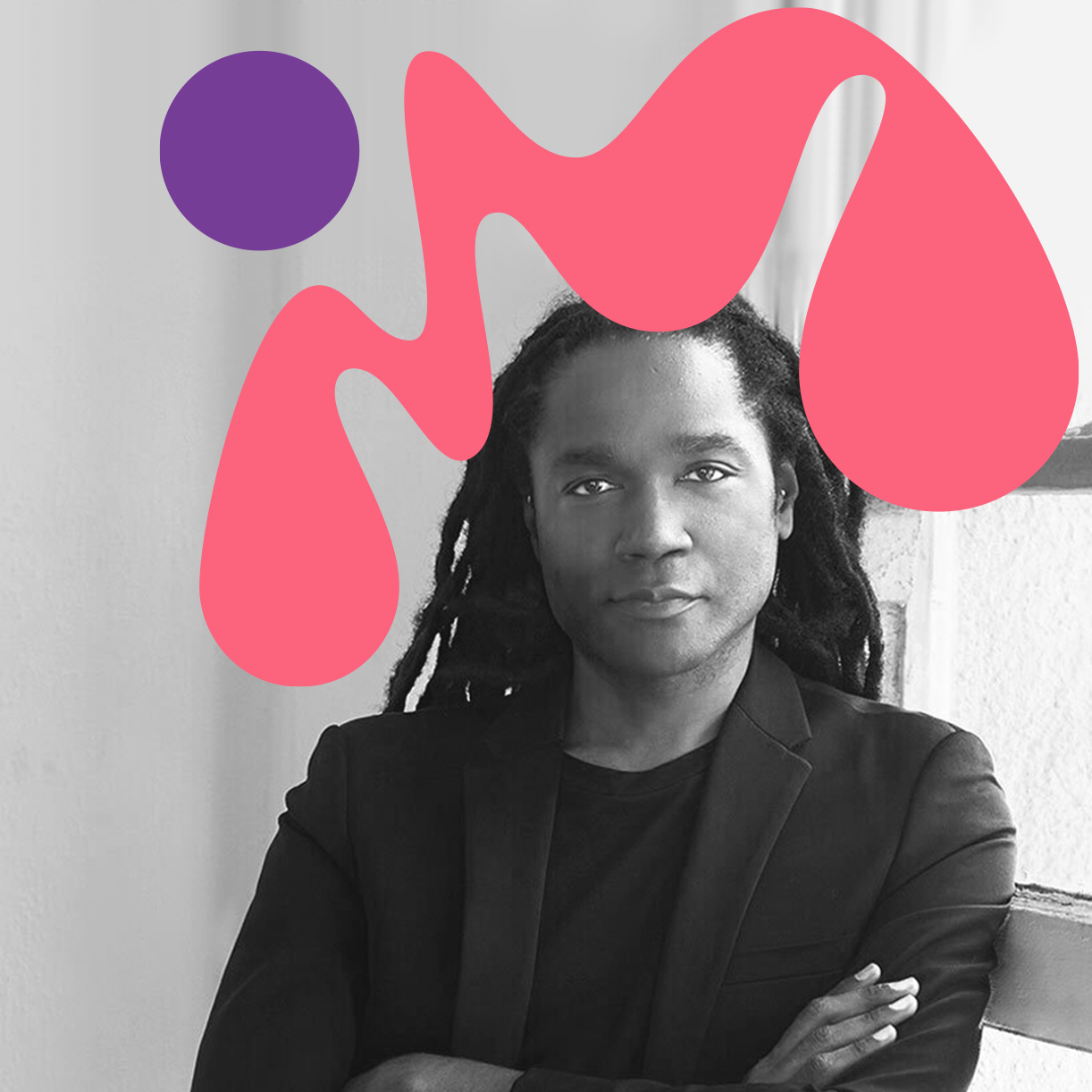 Becoming Jayanta Jenkins: An Interview
By Gardy Banks
This entry is one in a series of interviews conducted by M.AD graduates with creative leaders around the world. For more in the series, check out similar interviews with Jenny Lam or Rodrigo Jatene.
---
Jayanta Jenkins made your favorite commercial. His career as an Art Director and Creative Director has led him to work with amazing companies such as Wieden+Kennedy, TBWA, Twitter, Samsung, and Beats by Dre. You've seen his work during the World Cup. Jayanta's commercial was the highlight of the Oscars. We've all witnessed his work in Cleveland. He helped us bid Mars Blackmon farewell. He opened a dialogue between police and the communities they served without saying a word. His latest undertaking? Jayanta was recently named Head of Content Marketing at Disney. As a second-semester copywriter at M.AD School, one could imagine how excited I was about interviewing such an accomplished alumni of M.AD School. Without further adieu, I present to you, Jayanta Jenkins.
Gardy: What made you want to be an Art Director?
Jayanta: Art Direction as a profession really put me in the center of all of my passions. Filmmaking, crafts, music, animations, comic books being able to touch everything I loved as a kid and use all of those disciplines to tell stories.
Gardy: What's something you learned at Miami Ad School that still resonates today?
Jayanta: The relationships you build will last the rest of your life. To this day I have great relationships with former classmates, teachers, I can reach out to these people as my career and life go on.
Gardy: What's the biggest need for improvement in your field?
Jayanta: Inclusion and diverse opinions. I'd like to see people that look like me, both male and female. US culture needs to be more inclusive in all disciplines. Creative, strategy and branding. After understanding diversity within the US, I'd like for us to bring back culture and perspective from other parts of the world. We can have conversations collectively as a globe, not just a country or continent.
Gardy: Do you see actions being taken to remedy that?
Jayanta: I do, but there are multiple stages to diversity. Just having diverse faces in the room isn't enough. We need to empower and enable and provide the right stimulus for people of all backgrounds to thrive. Let them be able to learn and grow and be uncomfortable and disruptive so they can bring about more ideas. Have them in positions of leadership.
Gardy: Aside from your outward appearance, have you ever felt as though you didn't belong?
Jayanta: Because I've had such diverse experiences "Not belonging" is a transactional thing I don't holistically give a lot of weight. The things that haven't worked have given me just as much inspiration as the things that have.
I'd shift the idea of "How do I belong" to "How do I empower?". It gives you an outlook that provides impact.
Gardy: People have different measurements of success, what's yours?
Jayanta: To me, the measure of success lies in staying uncomfortable. I've won awards, people have seen my stuff. But to me, the measure of success hasn't come through the eye of this game. It comes through continuing to challenge myself and go places I haven't been before.
Gardy: Do you feel as though you're successful? Did you have to make personal sacrifices to become successful?
Jayanta: Measurably, yes. I've been very fortunate to capture all the dreams and aspirations I've had coming into this business in the amount of time I've been in the business. When you do what you love and learn to prioritize, I don't feel there's a ton of sacrifice.
Gardy: What's your why?
Jayanta: To stay curious. To stay uncomfortable. To put myself in places where I know the unknown is going to be a trigger point for me to grow.
Gardy: What's it like helping say goodbye to such an iconic character like Mars Blackmon?
Jayanta: It was amazing, but I was adjacent to that campaign, all the credit to that goes to Jim Riswald. He's an amazing person that's done amazing work with Mars Blackmon and so many other campaigns.
Gardy: But you can't deny, you helped bridge the gap between generations from Michael Jordan to Lebron James.
Jayanta:I never thought of it that way, but thank you. The amazing thing about being part of that work, especially working with Lebron, was being able to package something people know and serve it in a fresh way. Empowering an athlete to tell his story and showcase himself not just as an athlete but also a businessman, an old soul, a kid at heart. I've never been big on sports but I love the culture of sports. The Lebrons commercial was an eclectic mix of all the things I love about pop culture.
Gardy: I'm a black man and a father. The Saturday Morning Peace Briefs is a campaign that really resonates with me. What sparked the concept behind that?
After another young black man was shot and killed by police Keith Cartright sent out a text message to me, Jimmy Smith, Jeff Edwards, Kwame Hartford-Taylor and Deja Cox. "We gotta do something." We've worked with some of the biggest brands and helped build businesses through creativity. Can we do the same thing to empower messages around peace and inclusion?
Gardy: You completely stole the show during the Oscars, what's it like coming up with a campaign like this when you have a male's perspective?
Jayanta: As a group of people that have been marginalized and denied opportunity. There's a compassionate empathy for the situation that I can draw from, being an African American man. I was honored to be able to be a part of that, engaging and pushing conversation in a way that helps bring people together while showing our similarities and celebrating our differences.
Gardy: How would you describe M.AD to someone thinking of going?
That institution created my foundation. They taught me how to show up as a professional. What they provide as far as nurturing, access to developing craft, and showing up in the 21st-century world is unparalleled. I love how Pippa and Hank continue to elevate and challenge themselves to really keep up with how the business is changing.
---
Gardy Banks is a 2nd-semester copywriter from Perth Amboy, New Jersey. He's a graduate of Georgia State University as well as an Air Force veteran. He fell in love with reading when he was 3 and never forsaken by her. He's also a lover of sports, rum, music, food, and all things Harry Potter