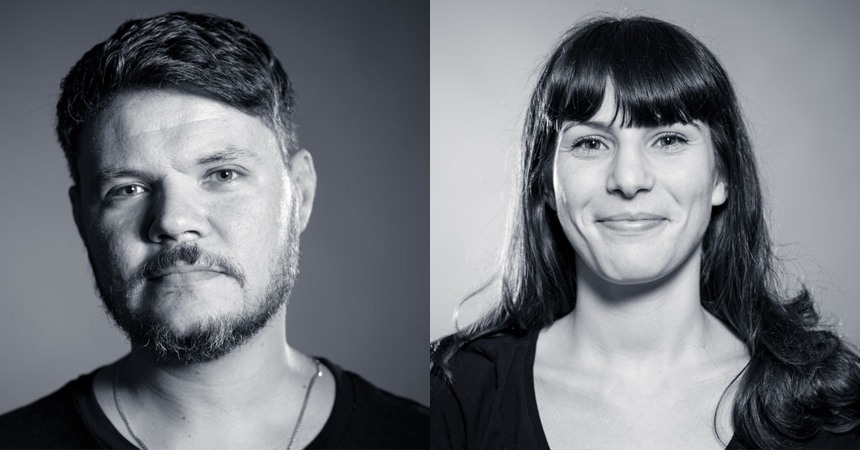 Are You Growing Your Network?
Miami Ad School gives you the opportunity to make 200 industry contacts while still in school.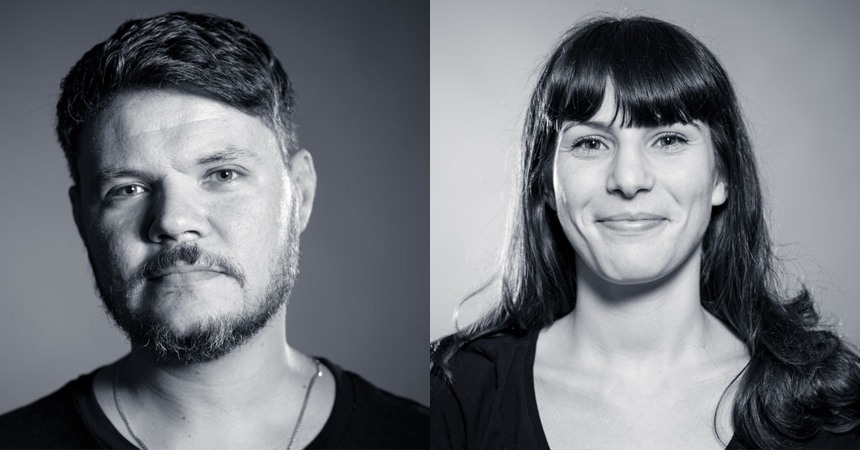 Senior Creatives Frank Garcia and Giulia Magaldi of GUT. (Miami Ad School Class of 2014 and 2015 respectively.) Both began their careers as partners at Droga5. They've taught classes at Miami Ad School in New York and will soon be doing the same in Miami. They are just two examples of the many industry contacts you can make while still in school.
Frank Garcia and Guilia Magaldi are great examples of how a good network can make a real difference in your career. After three successful years at perrenial "U.S. agency of the year" Droga5, one of their old teachers, Anselmo Ramos, reached out to them. Ramos, after spending the last six years as Founder and Chief Creative Officer of DAVID The Agency, was leaving to start a brand new agency, "GUT." He was looking for great talent and knew he needed Frank and Giulia. The duo have now joined GUT and are back in Miami.
"Every job I've gotten has been a result of a connection from Miami Ad School."
—Tara Lawall • Creative Director @ 72andSunny
We'll help you create a network of over 200 industry contacts. That's one the key things we do at Miami Ad School. People say, "It's not what you know, it's who you know." We're here to tell you that it is what you know—actually what you can do—and who you know. But don't worry about that because we'll give you the chance to meet them. Your teachers, your mentors and your co-workers at internships along with your weekly Industry Hero guest speakers are all valuable contacts for your personal network. Even your fellow students fall into that category. You never know who'll end up working with or for. Or, who will one day be working for you!
But it doesn't end there. Our quarterly portfolio reviews will give you a chance to interview with as many as a dozen ad agencies, design firms and even media and entertainment companies. More folks to meet, greet and impress.
Here are some of our grads that have recently done some moving up in the world:
Jen Pi (Class of 2009) • Talent, Autonomous
Lyft, San Francisco
Carlos Herbas (Class of 2004) • Copywriter
FCB Health, New York
Maria Scileppi (Class of 2001) • Creative Resident
Dropbox, San Francisco
Greg Kissler (Class of 2014) • Senior Copywriter
Ogilvy Mather, New York
Eli Ferrer (Class of 2010) • Associate Creative Director
GUT, Miami
Frank Garcia (Class of 2014) • Senior Creative
GUT, Miami
Giulia Magaldi (Class of 2015) • Senior Art Director
GUT, Miami
Jeremy Straight (Class of 2009) • Creative Director
Anomaly, New York
Evan Benedetto (Class of 2008) • Creative Director
McCann, New York
Luke Sokolewicz (Class of 2008) • Associate Creative Director
22squared, Tampa
Piper Hickman (Class of 1998) • Group Creative Director
360i, New York
Jenna Salas • (Class of 2016) Copywriter
GSW Advertising, New York
David Santos (Class of 2009) • Graphic Designer
Tissot SA, Miami
Michael Buss (Class of 1998) • Group Creative Director
Firehouse, Dallas
Kaan Ayce (Class of 2007) • Digital Creative Director
Alametifarika, Istanbul
Jed Cohen (Class of 2007) • Creative Director
TBWA/Media Arts Lab, Los Angeles
Don't you want to be as excited to go to work every day as these grads?