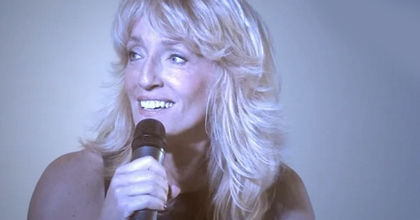 Beyond Your Portfolio. Get People Talking About You!
Join us for a Free workshop at the New York Festivals, Thursday, May 19th from 2:30 - 4:00.
There are a lot of people out there with killer portfolios, all trying to land their dream jobs. How do you stand apart in a herd of potential superstars? Your ability to make things happen—to bring your ideas and your personal passion projects to life—will give you an advantage. You'll be the one they remember.
"The goal of this workshop is to help you develop a big idea that will get you noticed."
The session is facilitated by Pippa Seichrist, Cofounder of Miami Ad School. The panelists, Miami Ad School graduates, each have an interesting story about what they created that got them noticed.
Panelists:
Raj Ramamurthy, Art Director - Ogilvy & Mather
Jessica Shriftman, Art Director - Wieden + Kennedy
Nick Smatt, Account Planner - BBDO
You'll be inspired seeing the big ideas these Miami Ad School grads developed and brought to life. Then learn their techniques in an interactive workshop. The session concludes with advice on how to execute your idea and tips to help you get noticed.
New York Festivals has extended special discounts to Miami Ad School students & friends.
About the New York Festivals Show:
Events will feature creative panel sessions, a cocktail reception, the awards ceremony, and an after-party. New York Festivals will welcome award winners, jury members and guests from around the globe to this day long series of events honoring World's Best Advertising®.
Four creative panel sessions will take place during the day at the NYIT Auditorium on Broadway, located at 1871 Broadway (between 61st & 62nd St).
Later that evening, guests from around the world will then join us for a gala event at Jazz at Lincoln Center's Frederick P. Rose Hall, Broadway at 60th Street, 5th Floor, New York City, for a cocktail reception in the Ertegun Atrium, followed by the awards ceremony in Rose Theater.
Creative Panel Sessions: 10:00am to 4:00pm (doors open at 9:30am)
Cocktail Reception: 7:00pm to 8:00pm
Awards Ceremony: 8:00pm
A celebratory afterparty will be held at Parkview Lounge, on the 4th Floor of Time Warner Center, to toast all the winners of World's Best Advertising.