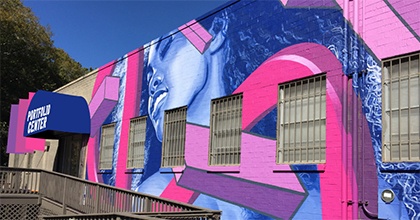 Come "Meet the Future" on November 23rd at Portfolio Center
Three of the industry's most influential leaders are in Atlanta and will share their vision for the future
This is a once-in-a-lifetime opportunity. These three very awarded individuals have never shared the stage together. They are the leaders of the 2015 Agency of the Year, 2015 Agency Network of the Year and the 2015 Multicultural Agency of the Year. Come hear how they led their companies to record growth and creative recognition with their work for Nike, Beats Music, Coke, Lego and McDonald's.
You're invited to an amazing evening celebrating "The Future of the Industry" with 3 of the industry's top leaders and visionaries. (They are also members of Miami Ad School's board of directors.)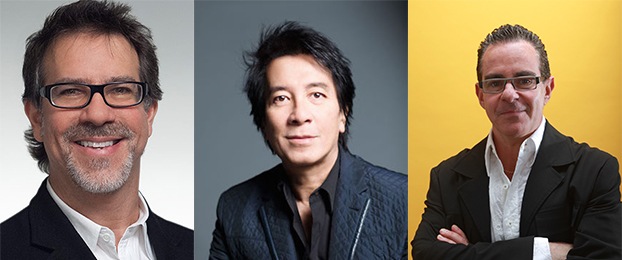 Barry Wacksman, EVP, Global Chief Strategy Officer, R/GA
(2015 Agency of the Year)
Barry oversees all of R/GA's strategic functions, planning, analytics and business transformation, while also leading the global business development team. Barry is chairman of Miami Ad School's board.
Tham Khai Meng, Worldwide Chief Creative Officer, Ogilvy & Mather
(2015 Agency Network of the Year)
Advertising Age named Khai, "one of the world's most influential people in the communications business". He made history by leading the agency to win Network of the Year at Cannes four years in a row: 2012, 2013, 2014, 2015.
Luis Miguel Messianu, Creative Chairman, CEO Alma
(2015 Multicultural Agency of the Year)
The agency Luis Miguel founded in 1994 is the only multicultural agency to be named to Ad Age's A-List (twice). He was inducted into FIAP's Hall of Fame, one of the most significant recognitions in the Latino industry.
WHERE:  Portfolio Center, 125 Bennett Street, Atlanta, GA, 30309 (between Midtown and Buckhead)
WHEN:  Monday, November 23 from 6:30 - 8:30pm, meet and greet with drinks and appetizers at 6:30, the presentation starts 7:30
RSVP and join us!
We're looking forward to seeing you.
The evening celebrates the Future of the Industry and the Future of Portfolio Center. 
We are excited to announce that Portfolio Center has joined Miami Ad School's global network of 14 schools. Now Portfolio Center students can take courses or go on an internship at any of Miami Ad School's locations around the world. It's a win-win situation because Miami Ad School students now have the opportunity to intern in Atlanta and take advertising and design courses at Portfolio Center.