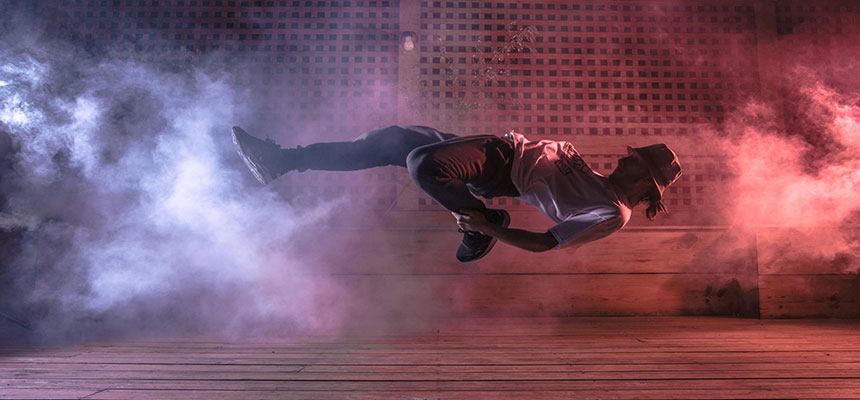 Instagram Features Photo by Miami Ad School New York Student
Kien Quan combined his passion for breakdancing and photography and something magical happened
The best students are curious. They're always experimenting and trying new things. In addition to their class projects they pursue their passion projects. Agencies and design firms love to see personal work because it shows your personality and who you really are as a creative thinker.
When Kien Quan, who is taking art direction courses at Miami Ad School New York, said he had an idea and asked if he could do a photoshoot on the school balcony, we said, "Of course!" Kien posted his images on his Instagram account. Instagram discovered his photographs and contacted Kien requesting permission to feature his work on their homepage. They also asked him for advice on curating content on b-boys and b-girls.
Find out how Instagram discovered Kien, learn his crazy technique (these pics were NOT taken at night), and see more images from the shoot.

Kien's image on Instagram's homepage and him demonstrating his amazing dance skills.
Q:  Your picture looks supernatural. How did you shoot it? 
Kien:  Originally, I wanted to create a series of images that highlight dancers in a smokey area. I had a great success from a previous piece that I have done in the middle of an urban exploring trip. I wanted to push it and recreate it in a controlled environment.
I knew a few talented dancers in town from Israel and Florida. Because we both had a mutual respect for each other's craft, it wasn't very hard for us to connect and participate in this collaboration.
These photos were shot in the new NYC Miami Ad School location.
As for technique, this was shot with two gelled up strobes in broad daylight. The reason it looks so dark is because the lights were strong enough to overpower the sun. I had a smoke machine for the weekend. Because smoke tends to randomly create its own shape, this was shot and retaken over a span of two hours until a combination of correct lighting, composition, timing, and shapes were formed.
Q:  How did you get featured on Instagram's front page? 
I honestly have no idea how they found me. I'm very sure it was through a hashtag. They asked me to help them out with curating an article for their search and explore tags for the b-boy and b-girl community. As someone who is submerged in that culture, I personally felt like it was my duty to help represent it correctly. On top of the photograph, I helped them create instagram handles of known dancers in the community to follow.
Q:  Breakdancing is your hobby, right? Tell us a little about that.
Kien:  I've danced for over 10 years. It was my passion and profession.
However, in the last 2-3 years, photography has become my main focus. It's very difficult to be brilliant at more than one thing so I focused the majority of my energy on shooting. I still dance but it's nothing serious like in the past.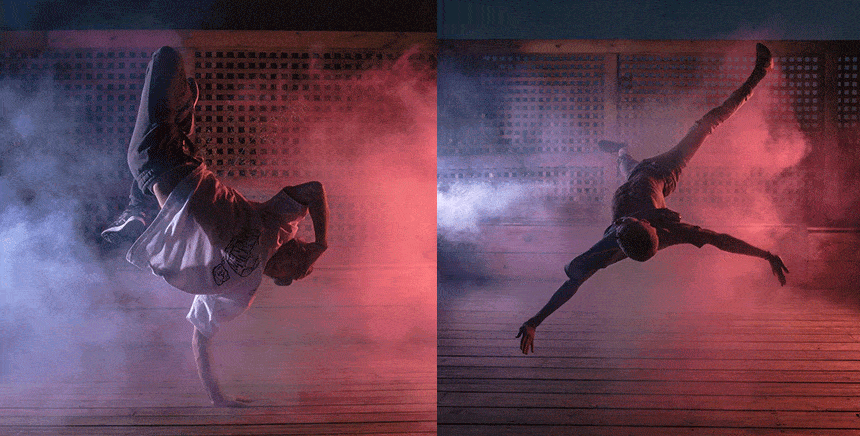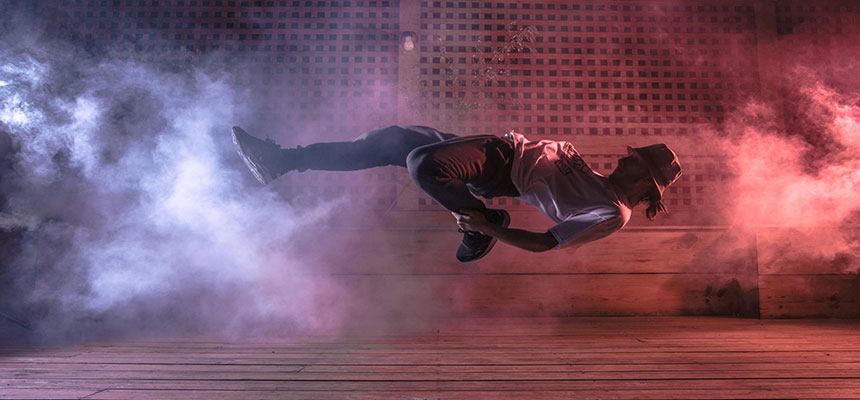 To see more of Kien's photography find him on Instagram:  @kienquanphotography
Here is HOW TO APPLY to the best art direction school in New York.