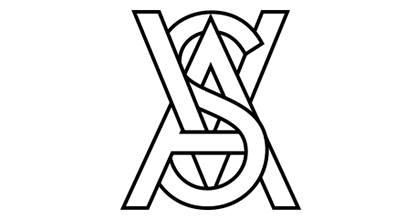 Learn How to Use Agile Methodology and Create Brand Experiences and Working Prototypes Faster Than You Ever Imagined.
This 3-Hour Agile Methodology Workshop is offered in New York on Sept 24th and Nov 4th. Space is Limited.

Above: Cory Clarke, Partner, Digital Lead NY and Willie Diaz, Associate Creative Director at VSA Partners Inc.
---
Miami Ad School's Agile Methods Workshop
Learn key techniques and tools from the fields of Agile Software Development and Design Thinking which can be used to facilitate productive collaborative sessions.
The most complex challenges, and the most innovative solutions, require the collective thinking of creatives, technologists, clients and users. But, how do you foster collaboration? How do you put multiple people in a room - with varying backgrounds, agendas, and skills - and turn the collective chatter into a single voice. How do you merge multiple visions into a single uncompromising idea? Join Miami Ad School's Agile Ideation Workshop.
Here's what we'll cover:
Facilitation best practices
Preparing for a collaborative session
Techniques for ideation
Methods of consensus building
You will apply those methods in a working collaborative session, giving everyone the opportunity to experience and practice these methods.
How Agile Methodology Can Help Your Business
An Interview with Willie Diaz, Associative Creative Director at VSA Partners and one of the Agile Methodology workshop instructors
Q:  What is Agile?
Willie:  Agile, in traditional software development (where it originated), is a project management methodology consisting of an overall theory of iterative design and development alongside a set of rituals and processes that help define a rapid, constant, user-influenced deployment cycle of features and products.
At VSA, we take the fundamentals of the Agile Methodology and its rituals to help augment our digital brand and marketing initiatives. It allows us to rapidly iterate and prototype ideas, as well deploy those ideas quickly in order to continue building on them with actionable user insights and feedback.
Q:  How did you first get introduced to Agile?
Willie:  There happened to be an Agile-based team that was starting up in our office to help one of our clients solve a large digital ecosystem initiative. I was initially engaged on the project because of my experience with this particular brand and was intrigued by the possibility of delivering results in two week increments.
My introduction to Agile involved a lot of trepidation on my part. In the beginning, I actually felt (incorrectly) that Agile was in conflict with my desire to create "crown jewel" style work. You know, the type of stuff that takes a long time to incubate, develop and design that is then released to the world wrapped neatly with a bow and to cheers from clients and users alike. However, after the initial fanfare, it is never to be modified again.
So lets just say, as soon as I started working on this project (and with my amazing team) I was hooked!
Agile introduced me to a whole new way of activating ideas and being able to build on them in a way that was user-centered and free of the risks inherent in large non-Agile projects. I quickly realized that the Agile methodology was actually helping us turn concepts from our team's collective minds into real, working prototypes and products, faster than I have ever experienced. More importantly, it helped us stick closer to our users needs. This user-centered approach helped us created those "crown jewel" brand experiences I was always looking for.
Q:  How has your exposure to Agile Methodology changed the way that you create work?
Willie:  In general, it has changed my approach to how I develop and execute ideas. As cliché as it may sound, I now allow myself to fail fast, and often, on the path to bigger, better, more relevant and impactful ideas.
In addition to that fundamental shift, that first Agile experience and the project's successful outcomes, led me to dissect the Agile methodology and really explore how it could not only work in a marketing and design environment, but how aspects of it could start to influence my creative processes outside of Agile projects. That exploration has helped me realize that my creative process is never fully defined, and that I'm not fully activating my creativity if I'm not seeking ways to constantly evolve it.
Q:  Why is it important for designers and art directors to understand Agile?
Willie:  I think it's a two-fold answer. First, I think Agile intentionally forces designers and art directors to stop thinking about their process and ideas as being "precious". It allows them to constantly question them while giving them a framework to continue on a path of continual delivery. It's almost the best of both worlds... keep exploring, but keep delivering. Secondly, I think the roles of brand, product and marketing are beginning to blur. In many cases, the brand is the product and vice versa. Designers and art directors are no longer just "branding" or "marketing" a product, they're creating experiences and touch-points that ARE the product. We need to adapt our way of working to align with this new way of delivering brand experiences and stories.
Want to sign-up? The next Agile Ideation Workshops are:
September 24, 2015 with Cory Clarke (6:30pm - 9:30pm)
November 4, 2015 with Willie Diaz (6:30pm - 9:30pm)
Location:
35-37 36th Street
Astoria, NY 11106
For more information on how Agile can inspire you please contact:
Mark Smith
Director of Brand Synergy
mark@miamiadschool.com