A Day to Challenge & Change | M.AD Monday Newsletter
For International Women's Day 2021, we featured the stories, issues, and successes of women around the world.
The theme of this year's Women's Day is #ChooseToChallenge. In the middle of a particularly challenging stretch in the lives of so many of us, it's a reminder that with massive challenges comes the opportunity for massive change.
A Difficult Year For Everyone...Particularly for Women
As the Wall Street Journal pointed out, this year's Women's Day also marks an unfortunate anniversary: this time last year, the pandemic was just beginning to announce itself as a dramatic force on the world stage.
Since then, we've all been faced with a year unlike any other. And for those of us who identify as women, it's been an interesting and challenging moment.
In some ways, there's a hopeful potential for change: the forced shift to remote work has presented an opportunity to remake and rebalance work culture in many organizations that may have been stuck in their ways.
At the same time, though, the pandemic has disproportionately impacted women. In stark contrast to previous recessions (which tend to cost more men their jobs than women), the economic hardship brought on by COVID in 2020 hit women particularly hard. In the first 10 months of COVID in America, more than 5.4 million lost work (more than a million more than their male counterparts).
That's not all, though. For a thorough explanation of how the pandemic has affected women, we differ to this brilliant summary from AdAge:
"Women around the world have been disproportionately affected with job cuts, lack of access to education and burdened with the bulk of childcare and domestic work, as well as facing unprecedented levels of domestic violence. Nearly 20 million girls are in danger of not returning to school, according to the Malala Fund, and women are 1.8 times more vulnerable to lose their jobs...
In the past year, December was one of the worst months for women; in total, women lost 156,000 jobs while men gained 16,000. Women also form 70% of the world's health and social sector, tirelessly serving all those suffering from COVID-19. There's no doubt that women need all the encouragement and support they can get."
All of this to say, it's worth spending some time today to consider how the past year has put women's issues center stage...and what we can do to improve. If there's ever been an opportunity to push for serious change, now would seem to be the time.
Female-Led Stories Around the World
For more personal stories and coverage of how this past year has impacted women, we can recommend two fantastic round-ups:
The Economist has created a hub for their recent in-depth reporting on issues that particularly impact women worldwide, like domestic violence, birth safety, and the always-prevalent glass ceiling. For a thorough crash course on the challenges we face, it's an incredible place to start.
Meanwhile, for more personal coverage, you can't go wrong with exploring Vogue's Global Women 2021: a collection of stories and photographic profiles of extraordinary female communities all over the planet. As they put it, "At a time when self-isolation has come to define our everyday lives, it felt especially necessary to look for inspiration beyond our own borders."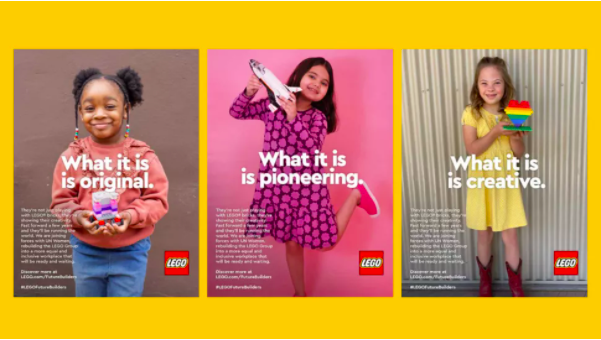 Brands Look to Make a Point
Each year, International Women's Day gives companies a chance to celebrate the women who make them great—whether it be their employees, their leadership, their customers, or the communities that allow them to do great things.
This year's most stirring campaign might come from Lego, who leaned on nostalgia to reimagine an old (and iconic) campaign empowering girl's play.
Of course, that's not all. And in a few inspiring examples, organizations have gone beyond branding campaigns to create social change through direct action. Ikea's 50-50 campaign, for example, created a free digital card game for couples to help balance the household work-load. And social media giants like TikTok and LinkedIn are using the moment to amplify female voices through respective hashtags and promotion. For a truly all-encompassing look at what brands are doing this year, check out this coverage from The Drum.
Incredible Books By Women
As part of their celebration of Women's History Month in March, The Skimm put together a list of 9 must-read books by female authors.
Featuring the inspiring works of Malala Yousafzai, Greta Thunberg, and Sonia Sotomayor (and more), it's an excellent way to find your next big read.