7 Reasons to Work at a Boutique Creative Agency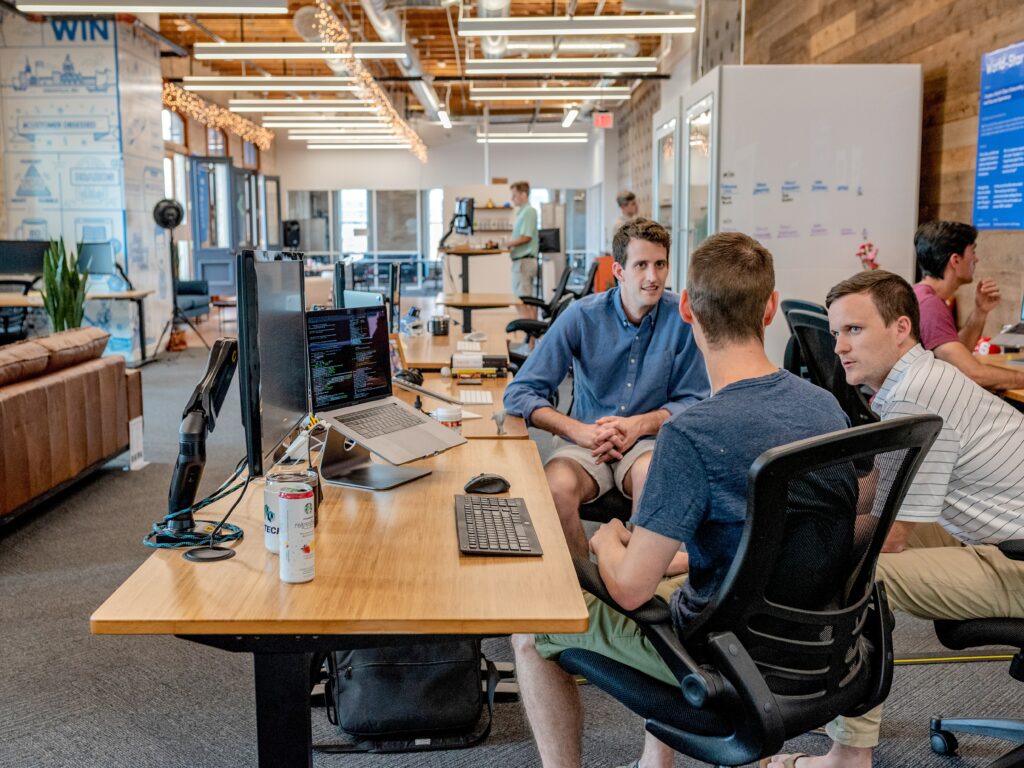 If you're a student or recent grad in advertising, marketing, mass communication, or design, you've several places to start your career. While the most common move would be to join a legacy agency, one of the smartest things you can do to accelerate your career is to work at a boutique creative agency. 
Of course, there are reasons to opt for a traditional, larger agency or as part of an in-house agency on the client's side. With a legacy agency, there's more stability. You'll get to work on established systems and processes. You could be part of the team handling communication for big, national brands.
But a boutique creative agency offers advantages that a famous brand or larger organization can't deliver. If you're a recent grad or someone with two to three years of experience, here are seven reasons you should consider working at a boutique creative agency.
7 reasons you should work at a boutique creative agency
1. There are no rigid systems
If you work for a large agency, you'll be working with systems and structures established decades ago. While these are institutionalized for efficiency, they were built for a different era that needed different rules.
In such a system, you won't have the freedom that you'd find in a boutique agency. If you want to work with a different team, you'd need permission from several individuals. If you plan to use a different approach, your team leaders may discourage you.
There's greater freedom in a boutique creative agency. The focus is on finding the most creative solution and not on following an established protocol. You can work with other teams and you can try out fresh approaches.
There's no one to tell you that you can't do it any other way. In fact, you're encouraged to come up with innovative solutions or fresh ideas.
2. All-around exposure
A large agency or a brand comes with dedicated personnel for all departments. This means that as a recent advertising or design graduate, you'd be given a limited set of responsibilities. This would limit your exposure to other domains crucial to your growth.
Things are different in a boutique agency. You're expected to know, learn, and be involved in several tasks. If you're in creative, for example, you could be in client-facing situations. This won't happen in bigger agencies where account management will take care of that.
You'll also be expected to be part of market research, focus groups, brand planning, studio liaison, artwork production, shoots, VFX, edits, etc.
Think about how professionally enriching a two-year stint in such a system would be. Your classmates or friends in large agencies would have never had the opportunity to be associated with or learn from even half of these domains.
3. Your work will get noticed
Perhaps this is the most demonstrable advantage of working with a boutique creative agency. If your work is on the brief and is innovative and creative, it'll get noticed within the system and even outside of it.
In a larger setup, the primary problem is that you may not get to work on big projects. There'll be seasoned team leaders who'll get the biggest briefs. Your work, although relevant, will be confined to smaller parts of the value chain.
So, while a senior creative director gets to work on a television commercial or a national campaign, you'll have to busy yourself with emailers and social media posts. This isn't to suggest that these are not important tasks. But you may have to earn your right to work on bigger briefs.
In a boutique agency, there won't be enough resources to allocate projects by their size. This means that you'll get to work on bigger projects. Seniority won't stand in your way.
After three or four years in a boutique agency, you'll have a bigger portfolio compared to those of the same age or experience from larger agencies. Which is what you need to put your career in high gear.
4. Emphasis on creativity
Smaller, boutique agencies don't have the freedom to hide behind jargon or research reports. What sets them apart is not their decades-old brand associations but original and creative thinking.
Think of the most creative names in advertising and marketing over the last three decades and you'll notice that they started off as - or still are - highly creative, independent outfits.
Wieden + Kennedy (the agency that built Nike), Carmichael Lynch (of the Harley Davidson fame), and Crispin Porter Bogusky (the agency responsible for Mini Cooper's legendary campaigns), to name a few, are all boutique agencies.
How do they compete against the big boys? Through clutter-breaking creativity.
That's exactly what you'd be expected to do in a boutique agency. You'll be encouraged to imagine creative solutions that break the barrier. In everything you do, you'll be expected to go beyond category codes and discover something new.
This is different from a large agency where the unwritten rule in most cases is to toe the client's line. What works is good enough for large systems.
5. Startup culture
Boutique agencies don't have hierarchical structures that limit lateral associations. They usually have a smaller group of people who're willing to don several hats and help out each other. They don't have the time or resources for office politics that are common with larger organizations.
They're the Davids against the Goliaths of the industry. They've got to be ambitious, rebellious, and ready to challenge the establishment. That's the kind of culture that you want to spend your twenties in.
6. Closer bonds
Just because boutique agencies define themselves as challenger brands doesn't mean that it's an impersonal system. Far from it, they're usually tight-knit groups that have known each other for years.
That makes the atmosphere friendly. Think casual Fridays but throughout the week.
When you and your colleagues are not vying for the same position, there won't be any unnecessary competition or behind-the-scenes power struggles. This means that smaller agencies are less likely to have a toxic culture that can discourage great work and kill the camaraderie.
This isn't to presume that there won't be any unsavory individuals in a smaller office. But considering the size of the agency, they'll be easily exposed.
7. A chance to build a brand
When you join a large agency in advertising or design, you're getting a chance to work on some of the biggest brands in the country or the world. That sounds nice until you realize that they have a legacy of great work behind them.
No matter how creative or innovative your idea might be, there may have been better or more impactful work on the same brand from the same agency. For anyone entering the field, that realization can be a little intimidating.
But in a boutique agency, you have the opportunity to build something from scratch. That's primarily because smaller agencies approach each client as a potential long-term partner. So, whether it's a restaurant or a SaaS company that no one's heard of, you have the chance to build a brand from the bottom up.
You may be the one who comes up with the brand name or designs its logo or writes its tag line. You could be the one who writes the brand's first television commercial or creates its first packaging. You may end up creating a landing page that introduces the brand to the world.
Those are the kinds of things that add depth and meaning to a career. Decades from now, you'll be able to look back and say that you'd played your part in building a brand.
That's the antidote to cynicism and burnout.
That's also how you build a brand out of yourself and grow faster than your contemporaries. Anyone can add something to a successful campaign. It takes something else to build a brand. And everyone wants people who can build successful brands and campaigns from scratch.
Working with a larger agency will give your career stability. But it'll be at the cost of freedom and creativity. You'll be another brick in the giant wall of that legacy organization. With a bouquet agency, you will have your individuality.
You'll be able to leave your mark and create imaginative pieces of work across categories. All while being surrounded by people you'd love to have drinks with.