DIGITAL DESIGN Program
START YOUR DESIGN CAREER IN MUMBAI
Your training covers everything you need to know before you step out in the Industry
Courses are practical. Instructors are all top advertising professionals: copywriters, creative directors, videographers, producers… They teach you the skills they use everyday at the agencies where they work. Projects are realistic, you're always learning something new. In the same week you might work on a video series for YouTube, strategize a campaign with an art director and present your new product idea. You may even work on a live project for a brand and present your ideas to the client. 
---
Your training covers everything you need to know before you step out in the Industry
Students can opt to spend part of their two year program studying and interning in up to four other cities where we have programs. Through partnerships the school has with agencies all over the world, students can get hands-on experience and build their network of industry contacts.
Program Length
The Digital Design program is a two-year (8 quarter) program. Each quarter is 10 weeks in length followed by a 3 weeks break.
Schedule
Each Quarter of the first year, students have four classes that meet once a week for three hours. Classes are held Monday through Saturday. Schedules are set by the Dean and have limited ability to be modified.
In a student's second year, their schedule will vary depending on their quarter away choices (i.e. Agency Lab, Internship or classes in a school).
Intern & Study Abroad
After spending at least one year (4 quarters) in Mumbai, students can apply for Quarter Away Program. This program gives students the opportunity to study and intern in up to four more cities around the world.
You can opt to take classes inside an agency and train in New York, Berlin, Tokyo and other cities around the world, through partnerships the school has with agencies all over the world, students can get hands-on experience and build their network of industry contacts, This is one of the reasons why Miami Ad School's graduate placement rate is so high.
Tuition
Tuition fee for the 2 year program is Rs 16,00,000 (Rupees Sixteen Lakhs) plus applicable taxes. Payments are accepted for two quarters at a time on half-yearly basis of Rs. 4,00,000 (Rupees Four Lakhs) each in four instalments over two years.
We provide scholarships to students. Please write to [email protected] for the current scholarships available.
Material
All students must have:
Apple Macintosh MacBook Pro with external hard drive storage (2TB) with maximum RAM airport-equipped computer
Adobe Creative Cloud Membership
Smart phone with video
Digital SLR camera with adjustable settings and HD video
Accreditation
This is a two-year Certificate Program with the primary purpose of developing a professional Portfolio through classes and real-world experience to gain the skills needed for a career in advertising.
The Program is accredited by the Commission of the Council on Occupational Education, USA
Have A Question? Just Ask
I can walk you through the admissions process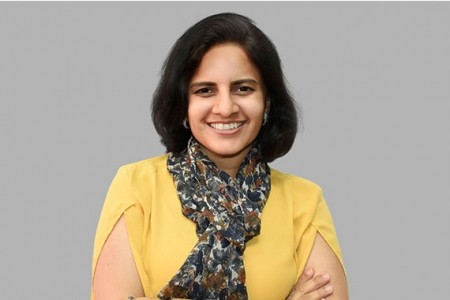 Vaishali Gandhi
DEAN
+91 9819543376
EMAIL ME
Rose Cottage Complex, Dr. S. S. Rao Road, Parel, Mumbai

IDEAS FIRST
Great work starts with a great idea. It's not about just creating a print ad, tv spot or Facebook page. Solve the communication problem first then find the appropriate media to give the idea maximum impact.

Idea Presentation
Learn different types of presentation formats and get comfortable speaking and using technology in front of a group. You'll also get the fundamentals of InDesign and Keynote, as well as iWeb for basic web design.

Video Storytelling
The ubiquity of the video and the global stage of online hosting sites give the power of the moving image to the masses. Learn cinematic styles, how to edit audio and video, and use special effects to tell a story with motion and sound.

Digital Imaging
An introduction to the tools that'll bring your ideas to life: the digital SLR camera and Adobe Photoshop. You'll learn how to put this tag team to work for you, how to process RAW Images and organization with Adobe Bridge.

Design Influences
From Victorian to digital, designers can dig through a warehouse of historical styles looking for ones that are adaptable for their own use. Learn major design movements to utilize and enhance a product's image.

Experiments in Digital Photography
Sculpt light. Re-color the world. Magnify. Reduce. Blur. Sharpen. Capture. Release. Record a decisive moment or make one. This class explores techniques in using the digital camera as a tool in visual experimentation.

Type Journey
An introduction to the art of typography. You'll get a solid foundation in the techniques of type design as well as the fashions, movements and figures behind the history of type faces and the times that created them.

Vector Imaging
Adobe Illustrator is the primary application in Creative Cloud for illustrating, creating logos, designing with type, and creating layouts that range from the web to traditional media like billboards, posters and print ads.

Everything is Media
You'll learn how to integrate media old, new, offline and online into the ideal conduit for your branded message. Explore and fuse new technologies like touchscreen and face recognition with traditional advertising.

User Experience Design
This is one very super important class. How do you create immersive and collaborative experiences that might change the way people view and interact with the messaging in a whole new way? New concepts, ideas and media –photography, videos, surface technology and rich visualizations from application design to gaming. Oh my!

Visual Impact
Visual communication transcends language and cultural barriers like nothing else. Learn how to create symbols that interact powerfully with contradictory meanings and create unforgettable visuals.

Motion Graphics
In this course you will develop a broad understanding of motion graphics, production concepts, design tools and the enabling techniques while acquiring a working vocabulary through a series of structured problem-solving activities.

Interactive Concepting
Learn to concept interactive ideas, how to pitch those ideas to a client, and how to take the idea into production. Design for the web, learn elements of a digital campaign to make sure you get into everyone's inbox and feeds.

The Voice of Type
Typefaces are the "voice" of the written word. Learn to cast the most effective voice in the exploration of how typography is used as a way to express emotion, concepts, thoughts and philosophies to communicate a message.

Interactive Media Production
Develop an understanding of both aesthetic and functional interactive design components by studying the core aspects of interactive design tools, website and mobile application construction.

Intermediate Photoshop
Dig deeper into Photoshop's capabilities and features. Not only will you become more adept at the different tools but you will use your own photos to create scenes and scenarios typically only found in ones imagination.

Digital Campaigns
There is a process to creating a campaign. Go step by step each week to learn just how a campaign makes it through an agency from research to pitch all while creating one that can be expressed across multiple online platforms.

Gaming Concepts
Video, mobile and online games gross more revenue than all Hollywood movies combined. Learn techniques and core mechanics to tap into an audience that can not be ignored in the quest to get your message across.

Pop Culture Engineering
This course will center on all the flotsam and jetsam of pop culture: t-shirts, costume, graphic novels, matchbooks, packages, posters, pimping cars, sports paraphernalia, and all the other ephemera imaginable.
Advanced Digital Color Correction
Learn the proper methods of file management, backup, synchronization and storage. The class is complemented by ICC color management training for perfect color workflow and both in-camera and in Photoshop corrections.

The Brand Called You
Dive into your quirks, past and future until you find what makes "You", you. Discover every bad trait you inherited from your parents, likes and dislikes, what you save and throw away, your beliefs and secrets. It is fun, scary and enlightening.

Product Creation
As the media landscape has morphed, so has the role of the ad agency. Today's leading shops not only promote products, they come up with product ideas and then develop them. This is a primer on the process.
Head to Head
It's a dog-eat-dog world out there, so if you want to be the Top Dog, you'll enter your work in all the student competitions: Cannes, CLIO, D&AD, One Show, Addys, and win a nice shiny statue to help get you noticed.

Digital Studio
Learn metering for tricky available light situations while practicing your layout skills and tethering. Use photography, strategy, conceptual and photoshop skills to produce multi-layered visually impactful campaigns.

Portfolio Development
Classes and internships have lead you to a final body of work that represents your skills, execution and personality. Finalize your website, physical portfolios and prepare to keep your portfolio up-to-date for the rest of your career.

Self Promotion
You've got the book, discovered your creative self and cultivated an online presence. Time to polish your interviewing skills, develop a career vision and meet with recruiters to find out what they look for in a candidate.

Short Cutz
After learning the basics in Video Storytelling, take Adobe Creative Cloud to the next level by creating short films. Explore the classic narrative structure by analyzing films, commercials and branded entertainment.
Light Stalkers
The fundamentals of studio light: the use of scrims, reflectors, soft light, raw light and how to function in a digital studio. You will understand the mathematics behind artificial lighting as it realties to digital and traditional photography.