Start Your Strategy Career.
12-WEEK ACCOUNT PLANNING BOOT CAMPS IN SYDNEY
Graduate with the skills and case studies you need to accelerate your career or to show your future employer you can build brands as a creative strategist.
Learn by doing. In 12 mind-expanding weeks you'll learn to understand and analyze data, develop insights, write briefs and create content. Based on live client briefs, you and your team will develop campaigns from insight to execution and present them in a pitch situation.
Each week you'll 'go to School' in a different agency. A dozen strategy directors and  creatives from top agencies like Clemenger BBDO, Ogilvy, McCann, R/GA, Saatchi and DDB take you through intense sessions that cover different aspects of creative planning.
In the final week of the Boot Camp visit a variety of agencies and meet with creative and strategy directors. The first hand the different types of creative and planning environments and expand your network of contacts.
Application and Deadlines
Go to the 'Apply Now' link. Please note: Applications from international Students must be received 3 months before the start of the boot camp. That is to allow you sufficient time to obtain your visa.
Program Schedule
The Creative Strategy Boot camp is held in Sydney during the Australian spring quarter (September – December) and autumn quarter (April – June). 
Tuition
The Creative Strategy Boot Camp costs AUD$5,950. An early bird discount of $500 applies for full payment received in 2 months before the course starts. Tuition must be paid in full one month before the course starts.
Materials
All students must have:
Apple Macintosh Airport-equipped notebook computer with CD-R or DVD-R (approximately $1,100-1800)
A standard complement of computer software including but not limited to Creative Cloud ((look out for Student specials), iWork and iLife
A smartphone with video function
Academic Calendar
Our boot camps are condensed 12-week courses with 4 weekly classes, held in the Australian spring quarter (September – December), winter quarter (July – September) and autumn quarter (March- June).
2018 Spring Quarter
Classes start September 17

Classes end December 6
2019 Autumn Quarter
Classes start 19 March
Classes end 5 June
How to Apply
Step 1 – Download and Complete the Application
Remember to sign and date the back page and make a copy for yourself. Completing this application does not obligate you to any financial costs. It is simply the first step in the application/enrolment process.
Application Download
Include with Your Application:
Two Valid Forms of a Federal or State Issued ID – This can be: a drivers license, passport or birth certificate.
Proof of Bachelor's Degree or a copy of the highest tertiary award you have achieved or the official transcripts from the school you last attended.
Please include a link to your LinkedIn profile highlighting your experience. If you do not have a LinkedIn profile you will need to create one.
Step 2 – Schedule a Question & Answer Session
Get your questions answered. Your admissions advisor, Helga Diamond, can meet with you in person or over video chat (whichever is more convenient for you) to find out more about the school and your program. Contact Helga at: +612 406 754 745 or email now
Step 3 – Creative Exercises
Step 4 – Email your application
Application Fee – we will invoice you with bank details for online transfer of the AUD$110 application fee once we have received your application.
Email Your Application to:
When will I know if I am accepted?
The typical turn around time for applications is about 1 week from the time we receive your completed application.
Are you an international student?
You can come to Australia on a holiday visa that allows you to study here for 3 months. You don't need TOFL or IELTS or proof of funds, just a good command of English and insurance. For visa information, visit the Australian government site https://www.border.gov.au
Have A Question? Just Ask.
I can walk you through the admissions process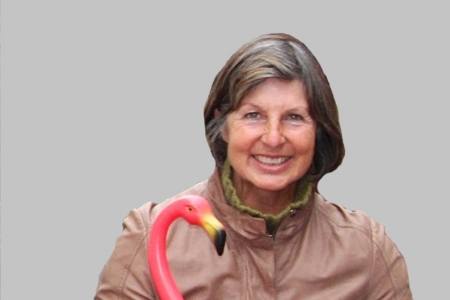 Helga Diamond
HEAD OF SCHOOL
+61406 754 745
EMAIL ME
Level 2, 20 Hutchinson Street, Surry Hills, Sydney
Account Planning Courses in Sydney
COURSES THAT HAVE YOU CREATE WORK YOU NEVER KNOW YOU COULD DO

The Pitch
Throughout the quarter, planners will have the opportunity to work with several different art director/copywriter teams to develop ad concepts from a brief developed by the account planner. Develop the variety of skills you need to work with creatives.

Creative Toolbox
Apply brainstorming techniques, learn conceptual and copy writing skills and create original content. Become skilled at writing for various media platforms; create visual content build your own professional portfolio. Write copy that exploits the narrative potential of each media environment. Create a professional portfolio for your scripts, visual content and the campaigns developed in The Pitch class.

Understanding the Business Problem
Learn about strategic development through research and the need to identify the target audience and insights above all. What is creative planning and why does it exist? What is the role of this discipline within an agency and how does it work with creative, account management and media?

Creative Briefing
Briefing is the tool to unleashing the creative forces of the art director/copywriter team and the creative director. How to inform, and more importantly, to inspire. Learn how to write a good brief, discriminate between good and bad briefs, and present it well.

Brand Strategy & Insights
A relationship between a brand and its consumers is experienced through many channels: advertising, web sites, service experience, product design, word of mouth, distribution experience, etc. Learn how to define what a brand is, its worth, ideas and values, and how communication of that information can be manifested through all these channels.

Analyse an ailing Brand
A planner's first job is to ask the right questions. Winning strategies come from rigorous consumer/market analysis. Examine the role of desk and ad hoc research while learning how to develop the six-step sequence strategic foundation. Define the role of advertising and which models apply.

Understanding the current Media Landscape
Business today is dominated by one word—change. As strategists, planners must learn to be fluent in how change affects business. Planners must be proficient in the communication tools required to handle the evolving market; they must inspire to create solutions that simplify and provoke.

Compelling Data Stories
Unlock the power of data and insight to confidently make and defend critical decisions using the results of data analysis. Learn about key data tools used, interesting and convincing ways to tell stories and sell in strategies.

Qualitative Research
Discuss the art and background of qualitative research, projective techniques, when and how to use them. Explore developing strategy, knowing your target and exploring a hot issue. Learn how to speak with the right people, the "design" of groups, problem solving, moderating, how to probe and how to debrief.

Social Media Strategies
The media landscape is growing exponentially and understanding its vast potential is essential when evaluating "conversational marketing" for inclusion in the marketing campaign. Understand the anthropological and marketing points of view to exploit the medium.

Presentation Skills
With some much time and effort going into developing your work, it would be a massive shame to let it go to waste with poor delivery. Understand how to present your work to maximise the impact with your clients, leaving them engaged and excited about the work that lies ahead. The session will include: starting with the end in mind; planning your delivery to maximise the impact of key messages; building client confidence in you and your ideas; and best-practise delivery techniques and tips to keep your audience engaged and attentive.

Human Experience Design
As creative strategists we need to be trained to think about a number of different constraints at once: what is feasible; what is desirable, and what is viable. Service design is the design of internal and customer-facing activities needed to deliver a service. Find out about the fundamentals of design thinking and how to create customer experience; the thought processes and methods in which agencies and their planners uncover the strategic insight that will guide the brand's vision, positioning and creative strategy.

Measuring Impact
Analyze conventional and unconventional ways of effectiveness and create systems that translate campaigns into measurable business value. Learn how analytics professionals capture data and signals generated by paid, owned and earned activity in order to inform, evaluate and optimize campaigns.

Portfolio Review
Your chance to get feedback on your case studies and integrate suggestions to present your best work. Present your work in a job interview setting.