User Experience Design In Sydney
FUTURE-PROOF YOUR CAREER
Miami Ad School Sydney has teamed up with R/GA Sydney to create an industry relevant Experience Design Boot Camp. Learn by doing. In 12 intensive weeks, produce creative user-focused solutions for real client briefs and create a professional portfolio.
Our boot camp pairs creative ideation training with service design. You'll learn how to inject user experience style thinking into the way you develop ideas and designs and answer briefs to resolve customer pain points.
User Experience Design is transforming agencies' and clients' core businesses. Service Design is the intersection of business needs and people's emotions and desires. Connecting customers to businesses has become the core elements of business strategy and company culture. It's design thinking through ideation solutions to deliver outstanding customer experiences.
Who is this course for?
Essential for designers, art directors, brand strategist,s planners, marketing managers, career changers.
Who are the instructors?
Senior experts from leading UX agencies and UX businesses will teach at their agencies/offices.
Can I work and study?
The UX Design Boot Camp is taught over 12 weeks in four weekly sessions: 2 evening and 2 Saturday classes = 150 hours in class + 150 hours out of class working on live client briefs.
Schedule
Starts wc 1 July, ends wc 16 September 2019.
Tuition
AUD$5,950. Early bird discount of AUD$500 for full payment received by 1 April 2019.
Application deadline
Open from I January to 1 April. Applicants are accepted on the basis of an interview, references and an appraisal of their application. You must have prior experience and education in related advertising/marketing fields. Please contact our Admissions Director to see if you are eligible by sending a copy of your most updated resume or or LinkedIn profile. Note: the program is capped at 10 students.
Have A Question? Email Me
helga@miamiadschool.com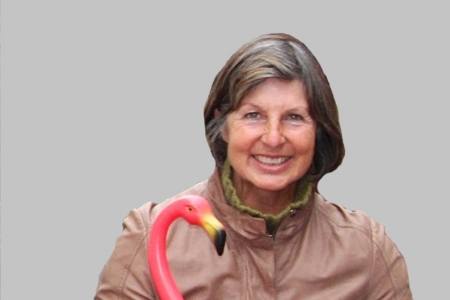 Helga Diamond
HEAD OF SCHOOL
+61406 754 745
EMAIL ME
Level 2, 20 Hutchinson Street, Surry Hills, Sydney
EMAIL NOW TO GET ON THE LIST OF OUR TEN PLACES
Applications Open On 1 January
UX Design Courses in Sydney
COURSES THAT HAVE YOU CREATE WORK YOU NEVER KNOW YOU COULD DO

UX Research
Understand your customers to identify business and differentiation opportunities. Understand how to use metrics and consumer behavior data. Use cognitive psychology to solve problems.

UX Strategy
Based on the insights gained through research, develop the strategy to improve user experience. Create an action plan to find out if the user experience is aligned with the business objectives.

Ideas
Get together with your team, brainstorm, sketch, discuss, disrupt, have fun!

Wireframing & Prototyping
Build your insights and ideas into the prototyping and wireframes to achieve increased engagement, usability and conversion.

Design Craft
Execute a well-formed digital experience—including the colour coordination, fonts, alignments, timing and sequence of behaviours, tenor of audio cues, and tone of messages.

User Centred Design
Create engaging design and content by focusing on the users and their needs. Achieve your usability goals by taking into account user characteristics, environment, tasks and workflow of a product or service. Test your thinking and your designs at each step.

Putting it all together
Flows are converted to wireframes, then to layouts and codes. Tips and exercises to ensure your script has the best direction. Learn how to speak to work with front-end developers to build a design framework that delivers digital designs for mobile apps, website, Smartwatch, Smart TV.

Build your portfolio
Develop a professional UX Design portfolio that shows off your projects. Learn how to present your projects in a pitch situation with confidence.