THIRTEEN INTERNATIONALLY FAMOUS STREET ARTISTS CELEBRATE THE SCHOOL'S GRAND OPENING WITH THEIR SPRAY PAINT AND CREATIVE VISION.
Miami Ad School's new location is a creative playground for the mind. It took two years to transform two dilapidated warehouses on the upper west side of Wynwood into a state of the art training center that offers workshops, courses for portfolio development, 12-week Boot Camps and a masters degree program.
Ron and Pippa Seichrist, founders of Miami Ad School are artists, sculptors, photographers, furniture makers and they incorporated these interests in every space of school 's new campus. They created handmade live-edge wood furniture, carved and built by Ron, his two sons, Erik and Andry and a team of enthusiastic staffers, often to classical music in the middle of the old school's student gallery using students' muscles whenever necessary. The same team re-made two vintage Airstream trailers with cowhide seats, astroturf floors and idea paint interiors to serve as the coolest classrooms anywhere.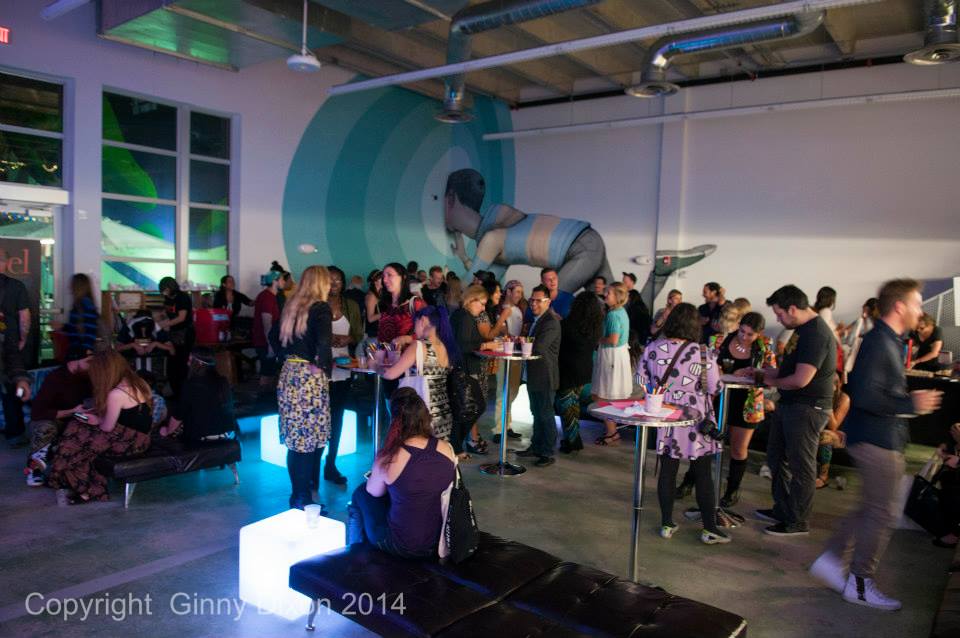 The schools "Soak Up" grand opening party was definitely one of the hottest events during Art Basel 2014; it gathered local and international visitors who were amazed by the construction and massive murals painted by more than 12 internationally known street artists who attended "Soak Up" to show their art work.
"What an amazing space! The energy, colors and creative spirit are inspiring! As a former design student, I know how important your environment can be for creativity. BRAVO! Miami Ad School" said, Antonio de Felipe, Pop Artist. www.AntoniodeFelipe.es
During the party, more than 400 guests had the opportunity to spray paint on foam "look-alike concrete" walls that were standing on the beach volleyball court, they had back massages under the full moon on the soccer field, and played "Exquisite Cadaver" with famous street artists: Kislow, NYCHOS, Dome, Alex Senna, Seth the Globepainter, Louis Masai, Omen, Sheryo, Yok, Morik, Aber, and Lolo.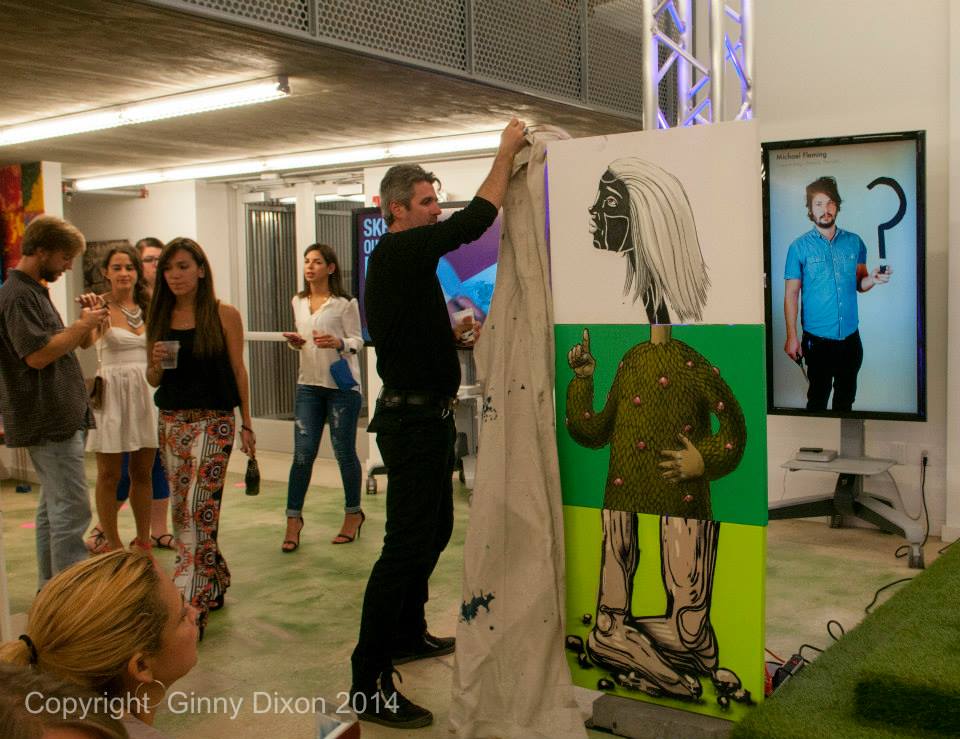 "I love the way that they integrated the different disciplines within the school. It allows for brainstorming and free interaction from students of all fields in the advertising world. They have created a unique environment that allows creativity to flourish." Flor Mayoral, Photographer, www.mayoralphotography.com
"Soak Up" was a huge success that marked the beginning of a new era for the most awarded advertising school in the world. Miami Ad School "Now in PINK" as it reads on the realistic looking neon graffiti sign done by Five8, welcomes students from all over the world who know the value of learning in a super creative environment. It will be nearly impossible to do dull work in such crazy, wild spaces.
Photo credits to Ginny Dixon