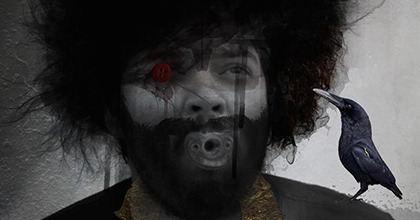 He is the Most Awarded Student in the World
His advice? Carry Three Things in Your Quiver: Passion, Dedication and the Balls to do Something Crazy

This year Soham Chatterjee is the most awarded student in the world. His copywriting skills have won him 79 national and international awards. Here he shares his thoughts on winning, working and advice for future creatives.
It seems like every morning when you wake up another award-winning idea just pops into your head. Are you just that awesome or is there actual work involved?
Soham: I believe that everyone is born talented and awesome. It's all about how one harvests their talent. In this industry, talent isn't enough. You need the passion to create and ideate at all times. Make it a part of your lifestyle. Not all of my ideas are awesome or even good. But, it's just that I think about things all the time. When I look around my house or walk somewhere I see how I can use the things around me creatively or get inspired from them. I try to look at things from a different perspective, and try to come up with purposeful ideas. Awards followed. People watching is another awesome thing to do. During a speaking session at Miami Ad School Mumbai, I asked the students to observe people whenever they are traveling, after all, consumers are regular people like you and me. There's work involved all the time. Not physically but your mind needs to be on its toes 24/7.
How did you become passionate about advertising?
Soham: As a kid, I used to write poetry, paint, etc. I blame my mum's genes. I wanted to pursue any career that would allow me to write and paint. After working for three years in India as a copywriter, I decided to come to Miami Ad School and that's when I got hooked and went crazy with my ideas. It didn't matter if it was a class assignment or a proactive venture. I just wanted to do stuff. It was Miami Ad School, the dedicated instructors and the sheer joy of doing purposeful work that played a major role in getting me enamored with advertising.
Any favorite campaigns you did or that are currently out? Why?
Soham: We did a campaign for Pantone's Ride of Pride and it won a bunch of awards such as D&AD, Future Lions (finalist), Creative Conscience, New York Festival and Creativity International. Cool stuff.
(New York's subway system is full of colored lines that tell each commuters unique story. Pantone, in collaboration with the Metropolitan Transportation Authority, recognized the LGBT community with "Pantone's Ride of Pride", connecting people with color just like the trains connect stations.)
What have you been working on since graduating?
Soham: I've been freelancing with industry stalwarts and other amazing people and mentoring current students to win more awards. Oh, and I just created a geo location based networking app.
What is your advice for current students?
Soham: You can't be a mediocre creative. You have to be someone and do something unique at least once. Miami Ad School is the world's best idea school and if you are in it you have to stand out from the rest. Carry three things in your quiver: passion, dedication and the balls to do something crazy.
Fun facts about you:
Soham: I was a professional Voice Over Artist in India. I was the voice for the kid in The Sixth Sense, Stuart Little, Knight Rider, Street Hawk, Shawn from Boy Meets World, Ron Weasley from Harry Potter and the Deathly Hallows (Part 2), Charlie & the Chocolate Factory, Digimon, Xena: Warrior Princess and other TV commercials & films including some questionable Japanese Anime.
The voice over thing...too cool.
Soham: Unfortunately I don't have links to share and everything I did was in the Indian language. I did one episode of a public service based show where I did the voice over for a 12-year-old, an infant girl and a 76-year-old man, all in one day.
What was the most memorable voice over you did?
Soham: The kid from The Sixth Sense because I never see horror movies. Ironic. Right?
So…What is your official award count?
Soham: The official count? Seventy-nine I guess including 10 Top Dog Golden Paws from Miami Ad School. Hopefully I can add more in the next few months. Results from some of the shows haven't been announced
(Words Against Megabytes or WAM! Nuff Said. Awards: Creativity international Award Bronze 2015, D&AD Pencil 2015)