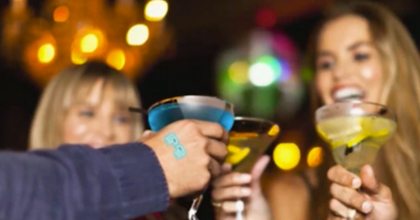 How do You Know When You're too Drunk to Drive?
One of the Most Inventive Student Ideas on the Face of the Earth.
The Future Lions competition challenges students to embrace new technology. Out of 1,800 entries submitted from students all over the world only three winners were selected. Two of the three winning ideas were created by Miami Ad School students. Here is one of their ideas that wowed the judges.
Divya Seshadri and Meghan D. O'Neill, art directors at Miami Ad School San Francisco, brought us their innovative spot for Heineken International titled "SafeStamp". Picture it, you're out having a few drinks with friends. How many times have you thought that those two beers would put you way under the legal limit? It's ONLY two beers. With the SafeStamp campaign you no longer have to guess. A microchip measures your blood alcohol level through your sweat and it is attached to your hand with temporary tattoo paper; it does the guess work for you. If your stamp glows blue, put those keys away, grab a cab and wake up to another day.
Classes Start October 5th! Apply Now!