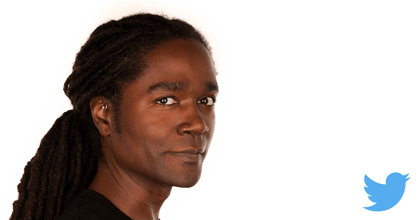 Jayanta Jenkins Redefines Twitter For Its Second Decade
Miami Ad School @ Portfolio Center graduate Jayanta Jenkins takes on the challenge of positioning social media powerhouse Twitter for continued relevance in a changing world.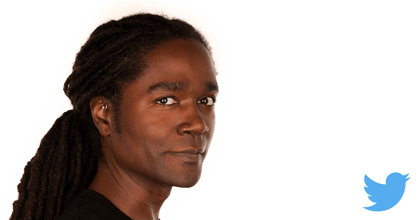 Leaders are always looking for new challenges.
Miami Ad School Atlanta @ Portfolio Center art direction grad Jayanta Jenkins, spent seven years at one of the best advertising agencies in the world—TBWA\Chiat\Day\LA. Jayanta created award-winning work at Chiat—like he's done throughout his whole career—and was promoted all the way to Global Group Creative Director.
So, when you reach the top, where do you go from there? How do you find something new to get excited about?
Jayanta went on to spend a year at one of the world's coolest brands, one that was all about enhancing the experience of music—Beats by Dr. Dre—as Global Creative Director of Advertising. But, even then it was clear that he still had further to go.
In August of 2016, Jayanta joined Twitter as Global Group Creative Director. He became the first person in charge of managing the perception one of most the iconic brands of the 21st century. While it's a serious job managing the brand image of a regular consumer product, it's an entirely different challenge to create and nurture the image of a global social media platform, a communication channel defined more by the content posted by its users—famous, infamous and obscure—than anyone attempting to manage its image behind the scenes. How does one define a platform that hangs on Katy Perry's latest tweet as well as the daily musings of The President of the United States?
If the Cannes Lions International Festival of Creativity is anything to go by, Jayanta and his team are getting it right. Twitter's latest outdoor campaign—winner of the Outdoor Grand Prix—highlighted the social network's importance as a place for lively debate during the past U.S. presidential campaign and reminded all of us that it was Twitter that brought "#" to the world just over 10 years ago.
Having reasserted Twitter's place in the public forum, Jayanta has even bigger goals going forward.
"I don't think it's a question of people knowing what Twitter is, the question is more like, Why do I need to have it on my phone?" Twitter previously hadn't done a great job of articulating how to use it or the 'why' of Twitter," Jayanta explained to Campaign in an interview this week.
The newest campaign, now running in the US, shows both the diversity of ideas that live on Twitter, and also the magic that an immediate connection between the people with those ideas can bring to our understanding of each other, all the while encouraging stimulating, opinionated debate.
The task of branding a platform as dynamic and content-driven as Twitter is not to be taken lightly. Fortunately, we can look to people like Jayanta who have the ability and the confidence to take the job on and show the world what's possible.
Begin your own creative adventure. Apply Now!