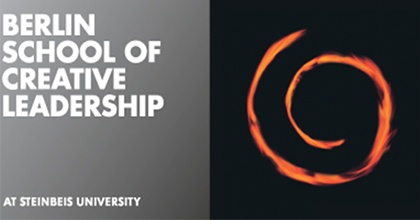 One Miami Ad School Graduate Will Win a Full Scholarship to the Berlin School of Creative Leadership.
ARE YOU THE ONE?

Miami Ad School is excited to announce that the Berlin School of Creative Leadership at Steinbeis University is partnering with us to to award one of our graduates a full scholarship covering the tuition to their EMBA program that begins on September 6, 2015 in Berlin!  Go for it!
Here's a little background on the school:
Berlin School brings together top creatives and leadership experts that focus on media, advertising, design and marketing.
They believe that creatives in their industries should lead their companies.
Their goals are to help you find a vision, implement it, build your company so it fosters innovation and creativity and give you the inspiration to transform and lead in your field.
What do you receive?
If being awarded a scholarship isn't enough, you have the ability to work at your own pace and complete the program in 12-24 months, you get an MBA and you get to travel to Berlin, Asia and the US!
You want to apply? We know, the traveling caught your attention, you are MAS grads! Here's the scoop:
Are you a senior exec in a creative industry?
Have you won awards?
Do you have fresh ideas that can create innovation in your company?
Can you travel? (The program has five compact two-week modules: Berlin (3), US (1), Asia (1))
Do you speak English?
Did you check yes to all of the above?
Apply now! (Let them know that you are applying for the MAS scholarship.)
Complete the essay.
Send your current CV.
Your Deadline? April 20, 2015. Ready. Set. Fly.
*Travel cost is not included in the awarded scholarship.