Enter the Metaverse: The Future of Marketing?
What comes after the internet?
Ask the folks at Facebook, Fortnite, and any number of high-end tech companies and they've got an answer ready: it's the Metaverse. And they're all fighting for a slice of it.
Imagine an online space where you can meet your friends who live in another country. A space where you can build an online persona that's completely different from who you are in real life.
It's a whole other (virtual) world.
That's the premise of the metaverse. It's an internet that you can step inside of.
So, how will it work in practice and why should marketers be paying attention?
What Is The Metaverse?
The concept of a metaverse is something that's been around since the early '90s when the term was first coined by writer Neal Stephenson in the novel "Snow Crash."
In the modern-day sense of the word, users interact with others as avatars in a digital environment.
Tech companies anticipate the metaverse to be an internet you're inside rather than looking at. It's far removed from the 2D version we have now.
In this form of virtual reality, people would "walk-around" in cyberspace in the same way they do in the real world.
It's not going to come cheap, though. The cost of buying a VR headset right now is likely to set you back at least $300.
There will also need to be some serious advancements in technology that we haven't seen yet to make it sophisticated enough to work.
How Will The Metaverse Work?
As it doesn't exist yet, it's not possible to say exactly how it would work.
The theory is, however, that you'd log on in the same way you would the internet.
The main difference is that you'd use a headset instead of a screen to consume the content.
You'd also need to have something to use in tracking your motions – such as Facebook's wristband.
As soon as you put on your headset and see people walking around in your online world, you'll know you're in the metaverse.
Some of the things it is anticipated that you may be able to do are attending concerts with friends and trying on clothes in a store.
As for who will own it, it couldn't belong to a single company. That's no different from how the internet works now.
It's likely that the huge tech companies like Google and Microsoft will try and monopolize areas of it in the same they do now.
Who Are The Major Players & What Are They Saying About It?
Unsurprisingly, each of the large tech companies is waiting to see how the metaverse unfolds.
As far back as 2014 when Facebook bought Oculus, Zuckerberg said that they were "getting ready for the platforms of tomorrow".
Facebook as been working on building a new 3D social space. It's just started public testing of Horizon Workrooms, a free app that lets people enter a virtual office.
This need for virtual offices has been exacerbated by the global pandemic, forcing everyone to be at home. The purpose of Horizon Workrooms is to connect people together who are working in hybrid and remote environments.
Mark Zuckerberg states that he believes working together will be one of the main uses for the metaverse in the future.
Other tech companies are also investing their time and efforts into the metaverse.
Microsoft is working on building an "enterprise metaverse" according to CEO Satya Nadella
Epic Games has raised $1billion to spend on metaverse plans
Roblox CEO Dave Baszucki said that the company sees it's platform as being a place where thousands of people can meet in immersive experiences like concerts, school, and staff meetings. The company has been investing heavily in technology and growing its workforce to support the experience.
Spatial built a free, Augmented Reality app last year
Snapchat has also been working on preparing for the metaverse for years. It introduced custom avatars and filters that overlay the world with digital content.
How Are We Seeing The Metaverse Being Used Now?
One of the world's most popular video games, Fortnite has attracted over 350 million registered users.
It's more than just a gaming platform, though.
It's now a social space where people can hang out with their friends. Fortnite has hosted live events that have pulled in huge artists like Travis Scott and Ariana Grande.
Many believe that the platform is trying to build a metaverse.
And it wouldn't be the first.
Back in 2003, an online game called Second Life was released that let people create a new life online.
Minecraft and Roblox are two other examples of spaces created for virtual social interaction.
While these are not true examples of a metaverse, the marketing used in these games helps to give marketers an indication of what the future might look like.
Why Do Marketers Need To Know?
Marketers need to pay attention to the metaverse. It's a new way to engage with their audience.
Especially when targeting Gen-Z and younger millennials.
Just like how social media revolutionized the online marketing landscape, so too will the metaverse.
Those looking to get ahead of the game need to educate themselves on the changes the metaverse will bring and how to adapt to a new virtual world.
Brands like Gucci, Nike, and Disney are already in the process of creating virtual experiences.
Marketers will need to work with their own brands to make sure they are embracing new technology in their strategy.
Current Digital Marketing Strategies
Embed: https://unsplash.com/photos/gcsNOsPEXfs
To be able to predict how marketing might change, we first have to consider what it looks like now.
The main strategies marketers used are PPC advertising, SEO, email, and social media marketing.
Marketers write content that is supplemented by graphics or video. They then publish that content in the hope that it will rank in the Google search results and gain traffic to a website of their choice.
The Future of Marketing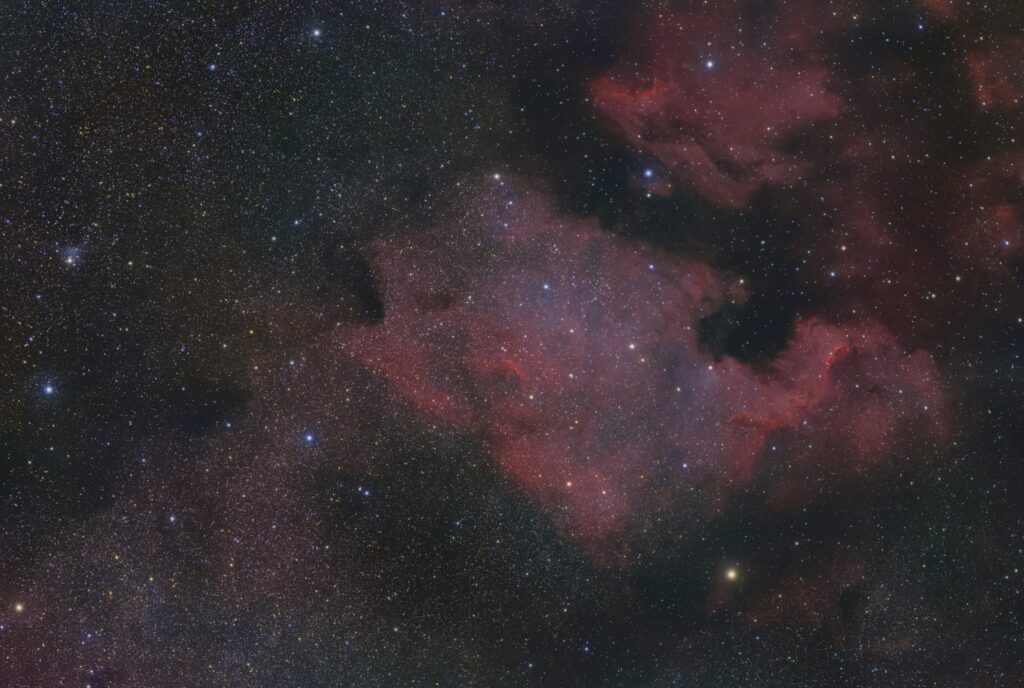 1. SEO And The Metaverse
How do you get your audience to find you in the metaverse?
SEO is the lifeblood of marketers who are looking to bring traffic to the brand they're promoting.
There are SEO tactics to be used for Google, social media, YouTube.
So how does SEO work with the metaverse?
The same thing will apply which is making sure you are wherever your people are.
Apart from that, things might change quite drastically.
It's not clear just yet how SEO will work given that there are no actual examples just yet.
Google Trends, however, has shown a huge hike in the number of people searching for the term "metaverse".
Google also shows around 175,000 results for the keyword "metaverse news" and Instagram has 43,000 posts with the hashtag metaverse.
People are starting to show an interest.
Including the word "metaverse" into your blog posts headlines, or product names gives you a chance of being found in the search results of people looking for that information.
Visual search
Google already places significant importance on the value of high-quality images.
This is because it serves the purpose Google is looking for: providing the best content it can that fulfills the need of the user.
It's an important part of any SEO strategy for marketers.
The increasing use of AR, VR, and 3D experiences is the next step from using images only.
They can create an experience for the user as if they're actually visiting that restaurant, sitting in that meeting, or trying on that new coat.
Marketers should be investigating how they can incorporate the use of this into their plans going forwards.
2. Social Media And The Metaverse
Facebook has made it very clear that it thinks the metaverse is the future.
In fact, it's already doing it through its virtual reality platform, Horizon. So long as you have a headset and an account, anyone can give it a go.
Once you're inside you'll get an insight into what the future of the internet might look like. There are lots of things to see and do no matter what your interests are.
Snapchat is also using augmented reality through its Lens Web Builder tool.
Snapchat Trends was also recently launched to the public.
This web-based tool is used to help learn which words are trending across Snapchat and what the 500 million monthly active users are interested in.
These examples are great ways for tech companies to get to know how social media is currently using AR and VR and how users are engaging with the content.
3. Advertising And The Metaverse
Advertising is likely to change significantly.
Paid advertising is generally quite hit and miss and success is not guaranteed. It's an expensive lesson to learn when things don't go right.
As with everything in the metaverse future, the key for marketers is going to be to get more creative with what you do.
The same goes for advertising.
Marketers will need to think about how they can make their advertisements more interactive and attractive to their audience.
Think of an advert for a game – there are so many fantastic opportunities to bring technology to life.
When it comes to advertising, the old way may no longer work the way it did before.
Users don't like advertising much at the best of times, so it's unlikely they're going to want adverts floating around in their virtual universe.
The best thing marketers can do is work with platforms like Roblox or Fortnite that already know what they're doing.
4. Experimentation Is Key
This is new to marketers everywhere. No one knows what the future holds just yet.
While that may be a concern, it's also exciting. It's an opportunity to go with the flow and try out some new things.
It was exactly the same for marketers when social media came along.
The difference we have now is that there are so many sophisticated tools on the market to help you succeed. It's also likely that new tools will emerge as and when we learn more.
Will The Metaverse Happen & If So, When?
It can't be said for certain whether it will happen how we think it might do right now.
There have been many advancements made over the last few years to VR headsets to make them more effective and affordable. This is coupled with the development of 5G and Artificial intelligence.
Most people do not yet have a VR system, even in the world of gamers who have been the main market for this software so far.
VR companies, however, are sure that consumers will want somewhere new to interact with their network.
It gives them an opportunity to create a whole new persona, far removed from the Instagram and Snapchat filters of today.
Facebook has also said that it believes the Metaverse to be part of the company's natural evolution, allowing people to move between virtual reality, augmented reality, computers, and smartphones.
Whatever happens, it's likely to be a year's long process.
Thinking about how much the internet has changed over only the last few decades, and the exponential growth of social media in such a short period of time – watch this space.
When, Not If?
While it may be some time before we're all living in the metaverse, it's never too soon to start planning for it in your marketing.
As we have seen over the last couple of years, technological developments have happened much sooner than anyone anticipated.
The pandemic has forced us all into a virtual world that many people don't want to leave.
There are plenty of tech companies ready to make this happen.
The use of virtual and augmented realities are the future no matter what. It's a good idea to review your content now and strategize how you can adapt it for the future.
Digital marketing is due for a shakeup. The introduction of the metaverse should make things better.