Information Collection and Use
Welcome to Miami Ad School's website. We are committed to your privacy and have created this outline to understand how the school treats any of the personal information you provide through this site.

Note: This policy is periodically revised Miami Ad School is the sole owner of any information collected on this site. The school does not sell, share or rent any personal information collected.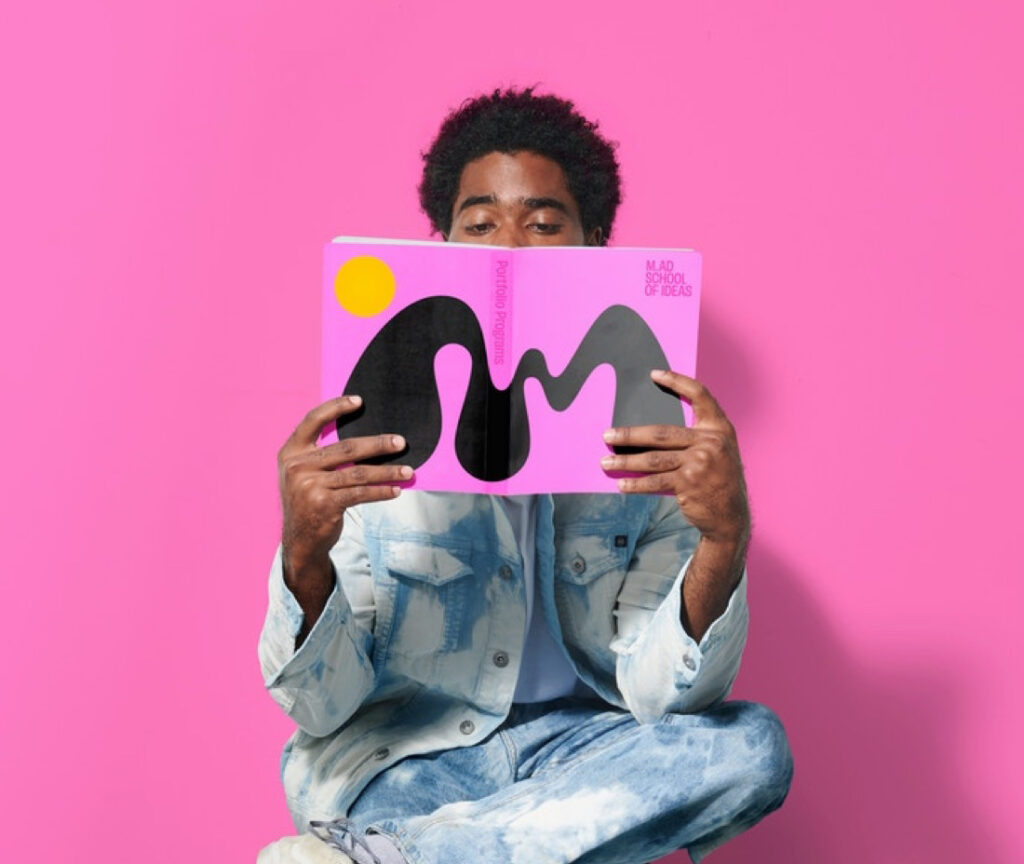 Information may be collected through subscriptions to our newsletters, completion of forms, applications, surveys, cookies or log files. Miami Ad School may use personal information for the following purposes:
To improve service: Information you provide helps us respond to requests and support User needs more efficiently.
To personalize user experience: We may use information in the aggregate to understand how our Users, as a group, use the resources provided on our site.
To process applications and payments: The admissions department will use information applicants voluntary provide about themselves to process their applications and to contact applicants.
To send periodic emails: We will use the email address provided by Users to respond to inquiries, questions and other requests. Info may also be used to send Users emails with information, updates and school news. If at any time the User would like to unsubscribe from receiving future emails, an unsubscribe option is provided at the bottom of each email.
To call and/or send periodic texts: We will use the phone number provided by Users to respond to inquiries, questions and other requests. Phone number may also be used to send Users texts with information, updates and school news. If at any time the User would like to unsubscribe from receiving future calls or text, please let us know.
We may collect non-personal information about Users whenever they interact with our site. Non-personal identification may include but is not limited to the browser name, type of computer and technical information about a User's connection to our site.
Our Site may use "cookies' to enhance the experience of the Site. Cookies are placed on the hard drive by the web browser and serve to track and target the interests of our Users to improve their experience on this Site. Usage of a cookie does not link to any personally identifiable information. A user rejecting a cookie may still use this Site though functionality may be affected.
Third-Party Websites/Links
This Site does contain links to other websites. Miami Ad School does not control the content of these other web sites and is not responsible for the privacy practices of other sites. To learn more about the privacy practices of other sites please view their privacy policies.
Security
The school takes every precaution to project users' information. When a user submits information via this web site that information is protected. We adopt appropriate data collection, storage and processing practices and security measures to protect against unauthorized access and disclosure of personal information, username, password and transaction information. Sensitive and private data exchanged between the site and its users happens over a SSL secured communication channel and is encrypted and protected with digital signatures.
User Consent and Acceptance of Terms
By using this Site you consent to the collection, use and storage of your information by Miami Ad School and to all of the policies included in the Terms of Use. Your continued use of the Site following the posting of changes to this policy will be deemed your acceptance of those changes.
Copyright Policy
All images, text, content and other material found on this Site is protected by copyright laws. Commercial use of any content on this site is prohibited without the written consent of Miami Ad School.
Site Accuracy & Content
The school has made reasonable effort to ensure that the content of this Site is accurate but neither Miami Ad School or its representatives can be held responsible for the accuracy of information on the site or for the content on blogs and comments. Representatives of the school including, students, staff, instructors, graduates and partner companies contributed to the content of this Site. This paragraph serves as public notice of the intent of Miami Ad School to use content (images, student work and content) and as a release to the school giving us permission to use the content as the school sees fit. You have the right to withhold release. If you object to the use of your photograph or other material being used on this Site just contact our development team.
Contacting Us
If you have any questions about Miami Ad School's policies or practices on this Site please contact us at: Miami Ad School, 571 NW 28th Street, Miami, FL 33127, tel: 305-538-3193, info@miamiadschool.com
Next Quarter Starts October 2, 2023
Our programs start 4 times a year: in January, April, July, and October.
Click below to find out more about our admissions process and take the first step towards your dream career today.
Join the Creative Network
Add yourself to the list of 60,000 creatives getting the weekly Miami Ad School newsletter.