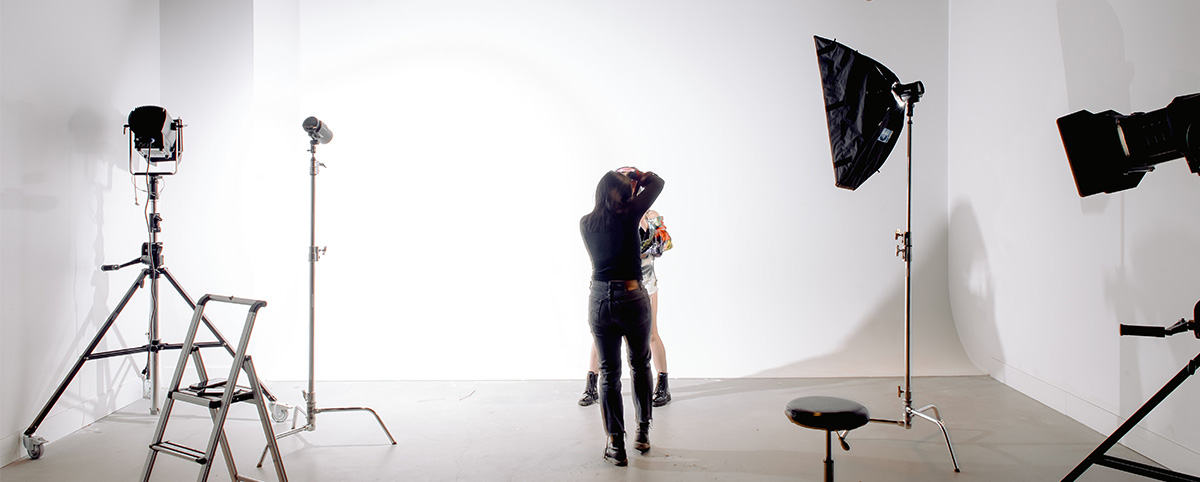 What Does a Photographer Actually Do?
In the grand scheme of things, the ultimate goal of a photographer is to capture moments and preserve memories – at least it used to be. These days photographers do so much more than just taking photos, and learning the skills needed to become a photographer will prepare you for an exciting in-demand career.
This article will cover the roles and responsibilities of a modern photographer, the skills and personality traits common to the profession, and will explain what a typical career path looks like for photographers in 2021 and beyond.
So let's dive right in and see what makes this creative career so exciting…
What is a photographer?
Photographers take professional photographs for a living. That being said, though, there are a ton of different opportunities for photographers to branch out and specialize, as the industry offers an incredibly diverse array of work settings and conditions.
Although all photographers have the same goal, which is to capture great photos, they all have different aims. There is a big difference between a wedding photographer, a wildlife photographer, a crime scene photographer, and a portrait photographer. In fact, there are more than 100 different types of photographers, each with a slightly different skill set and objective.
If you love to take photos, have a great eye for detail, and a lot of patience, then photography might very well be the right industry for you.
What makes a great photographer?
The difference between an amateur and professional photographer has very little to do with the equipment being used and everything to do with skill.
Sure, it's important to understand how a camera works, the principles of photography, and so on, but at the end of the day, great photographers are born with an innate ability to recognize great photos and capture them.
They say a picture is worth a thousand words, but when taken by a professional, that picture might be worth a thousand dollars as well, so if you would like to learn how to make an excellent living by taking photographs, then keep reading.
Where photographers work
Skilled photographers can find work in a ton of different settings, companies, and capacities, from doing professional photoshoots for fashion magazines to photographing products for eCommerce vendors to taking passport photos and everything in between.
Freelance photographers are free to work wherever they want to. Most photographers travel extensively in search of very specific shots, but others still earn a great living just by taking everyday photographs of the things near their home; it really all depends on you and what you want to capture photos of.
The day-to-day job functions of a photographer
Daily tasks will vary slightly depending on which type of photographer you aspire to be, but typically all photographers will be expected to do the following:
Use a DSLR, digital, or analog camera to capture high-quality photographs
Set up the lighting, scenery, back-drop, and other environmental conditions
Direct models, colleagues, and co-workers while on the job
Optimize and edit photos using digital tools, such as Photoshop
Correspond professionally with clients and employers
This is not an extensive list of the daily tasks expected of photographers, but these are the core competencies that all prospective employers will expect you to have at a bare minimum.
The career path of a photographer
It's important at this point to distinguish between a freelance photographer, who is self-employed, and a company photographer, who is an employee and reports to a boss.
A freelance photographer takes the photos that they want to take and then attempts to sell them afterward. On the other hand, a company photographer is paid like a regular employee and is assigned the task of taking photos of specific things by their employer. Both career paths can be lucrative and rewarding, but each requires a different approach and slightly different skill sets.
As is the case with other creative disciplines, all that you really need to start working as a professional photographer is a passion for taking great photos and some technical skills. Let's take a closer look at the roles and responsibilities of a photographer so that you can understand what those technical skills are in this industry and how to launch a career in photography in 2021.
Getting started
The first step to becoming a photographer (assuming you know the ins and outs of working your camera, planning shots, using filters, setting up lighting, and photo editing) is building a portfolio.
A portfolio is to a photographer what a resume is for most people. It's the way you showcase your skills and experience to potential clients and employers.
If hired by a company, the next step will be to start working as part of a team to produce photos for company objectives; this can often mean traveling. If you choose instead to go the freelance route, then the next step will be setting up a portfolio website and seeking clients.
Because there are so many different types of photographers, it's impossible to explain the career path of each type as they are all slightly different, but this is the general blueprint.
Miami Ad School Trains the Photographers of the Future
The role of a photographer has not changed but has been greatly diversified by the advent of the internet and the advancement of technology over the past several decades. Technology, equipment, and the skill sets required to be successful in the field continue to evolve, and our instructors are at the forefront of the innovation in the industry.
We train new photographers on how to operate their cameras, determine the best lenses and filters to achieve particular shots, set up and optimize lighting, plan and execute various types of photography, digitize and edit photos, and manage the business side of things.
In other words, we train people on how to succeed in the industry and help the photographers of tomorrow build a portfolio that will get them on-going, high-paying work well into the future.
So, if you think that the job sounds great and you know that you were born to be a photographer, then the very first step is getting in touch with the Miami Ad School so that you can learn more about the photography program and get started in this exciting, creative career.