The Top Advertising And Design School In Miami
"This was the best thing I could have done. I learned from talented industry professionals in class and traveled to amazing cities for real-world experience."
When she graduated Katrina Mustakas was hired at Deutsch, New York.
Here you will find people just like you and at the same time very different.
Maybe you came from Latin America. Maybe you were born in the USA but your parents came from  Brazil or Argentina. Or maybe you were born and bred in the USA and you are white as snow or black as ebony. Miami looks like all of you. A remarkable, creative, vibrant city that perhaps foretells what "America" will look like in the near future. Here you will find people just like you and at the same time very different. Students who could be (or were) dentists, accountants and teachers but they wanted more out of life. Here you'll learn the skills and get the experience you need to have a creative career you love. 
The school is in Wynwood the innovation district of Miami
Your instructors, all industry professionals,  are People like you who collaborate and are creative. Something is always happening: street-art workshops, design events, stand-up comedy nights.The campus at this advertising school is a creative playground. Learn the techniques and strategies
You'll learn to innovate and create with advertising courses in copywriting, social media, design, photography, strategy and coding. Your instructors work at local hot shops and big international agencies like Sapient, Facebook, CP+B, Alma DDB, Gut, The Community and every week we fly in an Industry Hero from somewhere in the world to give a talk then teach a class. And you can get hands-on experience and intern around the world. Students work in teams and learn by doing, often on real projects for brands. Graduate with real-world experience.
Have A Question? Just Ask.
I can walk you through the admissions process
Start Your Creative Career Today
LEARN, NETWORK & INTERN
Important Dates & Other Things
Internships & Experience Labs
In the second year of the two-year portfolio programs students have the option to study and intern in agencies and companies in up to four other cities around the world where Miami Ad School has programs. Students continue to develop their portfolio, expand their network of industry contacts and get real-world, global experience.
Application Deadlines and Program Schedule
Program Schedule: Portfolio programs (art direction, copywriting, digital design, photography & video) start four times a year: January, April, July and October. The program lasts for 8 quarters. Each quarter lasts 10 weeks with a break between each quarter. In the second year students can study and intern in other cities.
The account planning boot camp starts once a year in January and the social strategy boot camp starts once a year in April. The boot camps last for three months (12-weeks).
---
Application Deadlines: The application deadline is six weeks prior to the start of classes for all boot camps and programs. Please see our FAQs for application deadlines and the school calendar.
Accreditation
Accreditation: Miami Ad School and all its US branch locations are accredited by the Commission on Occupational Education, 7840 Roswell Road Ste. 325, Building 300, Atlanta, GA 30350, telephone: 770-396-3898.
---
Licensing: Miami Ad School is licensed by the Commission for Independent Education, 325 W. Gaines Street, Suite 1414, Tallahassee 32399-0400, telephone 888-222-6684.
There's Always Something Happening!
STUDENT & GRADUATE STORIES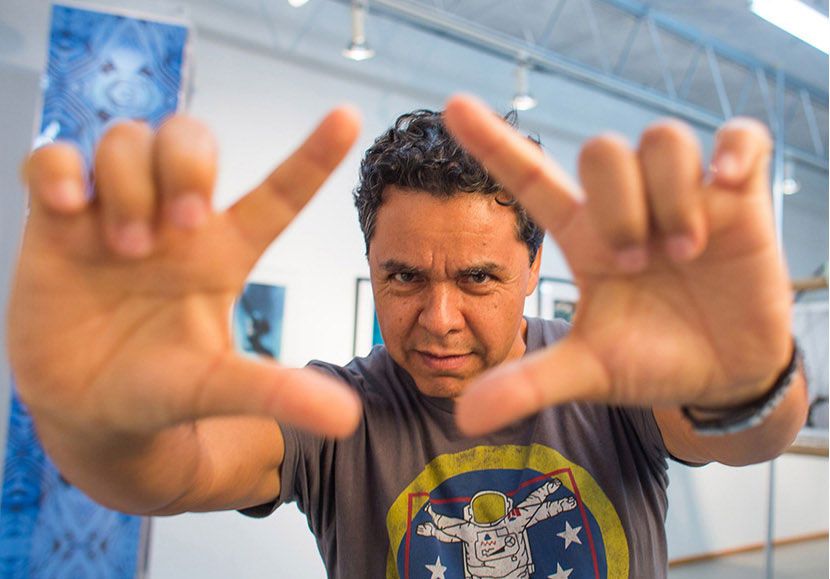 Who would have dreamed that the smartphone would become the camera of choice for advertising agencies. (Thank you Steve Jobs for your vision!) The smartphone's small size, attachable lenses and editing and photo-manipulation apps make it an amazing production tool.
Great News! Advertising Jobs Are at Their Highest Level Since 2001. Here's Why:
With the boom of social media, brands need content for all the different platforms (Facebook, Instagram, Twitter, Periscope, SnapChat…) The demand for content for social media has created a whole new discipline called content creation. Content creation is the hottest and fastest growing area of the business and one of the reasons advertising jobs are at their highest level since 2001 according to the Bureau of Labor Statistics.
read more
Take A Virtual Tour Or Visit In Person
TOUR THE SCHOOL, SIT IN ON A CLASS, MEET SOME STUDENTS