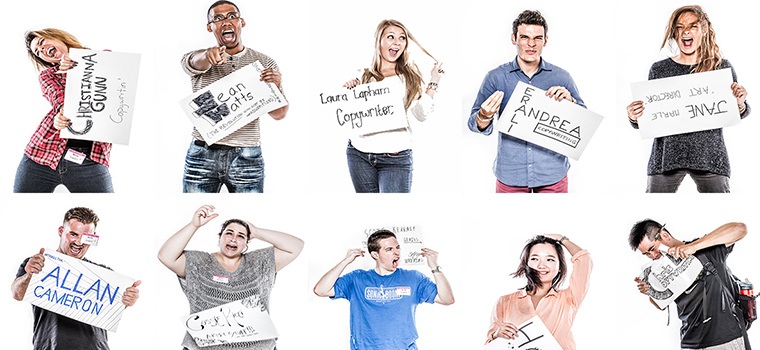 First Day of School-Last Day of Boring
SUMMER QUARTER STARTS JULY 6TH, APPLY NOW!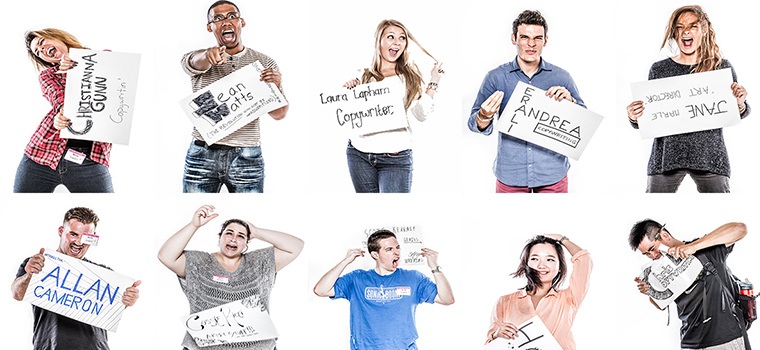 Even student ID photos are an opportunity to be creative! Here our San Francisco students have fun in their first photo shoot.
APPLY NOW AND START YOUR CREATIVE CAREER IN ADVERTISING
"Miami Ad School is the best way to start a career in the ad industry since, from day one, you're exposed to industry professionals and creatives from around the world who inspire you to climb higher."  Roberto Gudino, master's degree student, Arizona
"Miami Ad School changed everything for me. It gave me entry into a world full of creative excellence, incredibly talented people to learn from and a platform to do my best and shine."  Rajivi Rao, copywriting student, India
"Miami Ad School means hope. They give me the faith and confidence that I need to succeed in a career in the advertising world. Miami Ad believed in my ability to learn and create great work. I don't plan on letting them down!"  Tairi Ortiz, art direction student, Florida
"MAS is a school of self expression. I always knew that I wanted to write but only after I joined MAS was I able to unleash the writer within me, the one that I identify with today."  Anish Easwar, copywriting student, India
Choose from 14  Miami Ad School locations around the world.
USA:  Miami, Minneapolis, New York, San Francisco.
International: Buenos Aires, Berlin, Hamburg, Istanbul, Madrid, Mexico City, Mumbai, Rio, Sao Paulo, Sydney