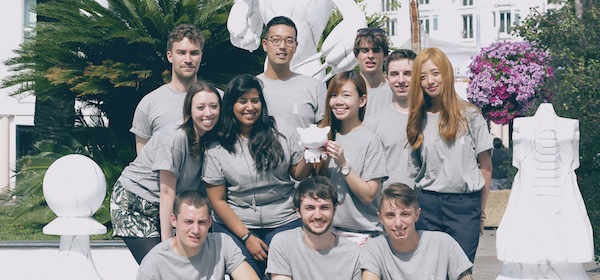 One of the Most Inventive Student Ideas on the Face of the Earth
Saving the World One Mouse Click at a Time
This year the Cannes Future Lions competition challenged students all over the world to come up with their most innovative ideas. The judges reviewed over 1,800 entries and selected two winners from Miami Ad School San Francisco. The Future Lion winning idea featured below was created by Ludvig Pehrson, Louis Meyer and Elton Rhee. (Ludvig and Louis both started the art direction and copywriting program at Miami Ad School Hamburg and were spending the term studying abroad in San Francisco. Students can study and intern in four different cities.)
Use Your Creativity to Make the World Better
The team learned that Google has an ambitious plan to provide internet access to remote areas of the world. The students thought, "A quarter of the world doesn't have electricity. What good is global internet access if you don't have power?" So the team created a computer that powers itself. To use the computer you only need one thing, the ability to type. The students brainstormed a use for a new technology that can convert mechanical and thermal energy into electricity. By installing a piezo-electric nanogenerator on the keyboard the energy from the pressure of typing makes the computer a self-powered laptop. The students' idea along with Google's microsatellites gives internet access to everyone.
The campaign is even more genius because the spot itself demonstrates how the concept works with the technology. Take a look!
Intern & Get Real-World Experience While You're Still in School.
Over 95% of Miami Ad School students spend at least one quarter studying or interning in another city. Students learn the latest trends and network in the advertising and design communities in the top advertising markets all over the world like New York, Berlin, Stockholm, Paris, London, San Francisco, Tokyo and 10 other cities where the school has programs. Students can graduate with a network of over 200 of industry professionals. Amazing agencies all over the world provide hundreds of internships for Miami Ad School students. A few of the agencies include: Ogilvy, Droga5, BBH, 360i, Service Plan, Saatchi & Saatchi.
Build your own copywriting and art direction team!  Apply Now!