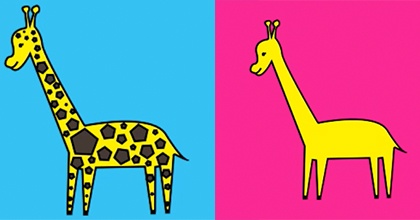 Why Walk If You Can Dance?
An invitation to live differently.
"This is my first project at Miami Ad School New York. The task was to do a gif or a short video introducing me to the advertising industry. My video is about breaking the limits that other people may try and set up for you."
The video is also meant as an invitation to live life differently. Why walk if you can dance? I try and enjoy everything I do, and play wherever I can, even with Photoshop, which I btw had no previous experience with. Something good often comes out of it. In this case a dancing giraffe - as well as a lot of fun making it and a slightly better understanding of Photoshop." - Julie Elander Pehrsson, Account Planning Student
Learn more about Miami Ad School New York and the programs in Art Direction, Copywriting and Account Planning.
Start your Creative Career October 6th.  Apply Now!
"The video below is a little cartoon that shows how Miami Ad School helped me to make a very important decision in my life."
- Ekaterina Rabotkina, Art Direction Student"
"Barefoot.
I think that shoes are a great representation of the different facets of my life. Barefoot is my preferred shoe(less) status; it's unrestricted and in fact freeing. We all start off shoeless, so it seemed like an appropriate place to start.
The minimalist shoes.
Essentially these shoes represent varying degrees of my attitudes toward fitness: I love it, but not in a traditional gym-sense. I want to be fit, but in a way that seems natural to me.
My white sneakers. 
These shoes are actually used by Kung Fu fighters for training. These represent my everyday self: trying to be practical, while still maintaining my affinity for minimalist footwear.
My dress shoes.
These represent my professional side. I spent a long time in business school trying to maintain my 'outsider' way of thinking. The checkered socks are my representation of being that weirdo. A professional weirdo, if you will.
The hiking boots.
They represent my love of the outdoors, and desire to just "get away". Sometimes it's important to just be with yourself, and nature is a great place to do that."
- Andrew Farrelly, Account Planning Student