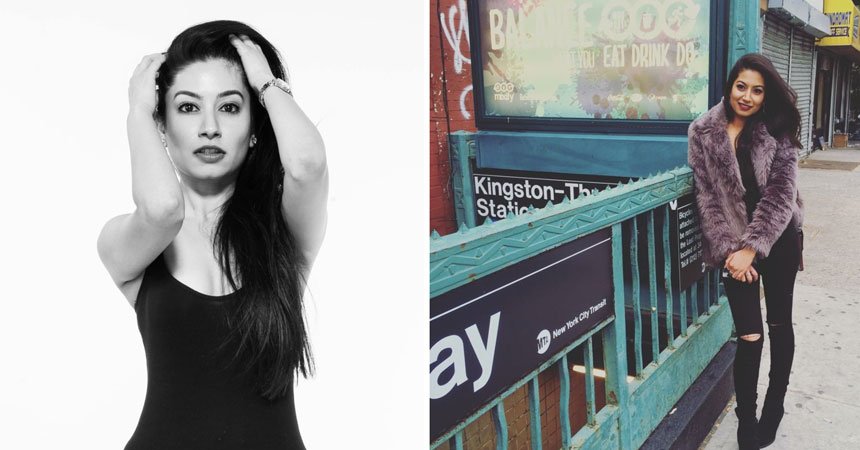 Write, Think and Make Cool Stuff: Become a Copywriter
Energy BBDO Copywriter, Mishal Jagjivan, Shares What Makes Her Job So Awesome.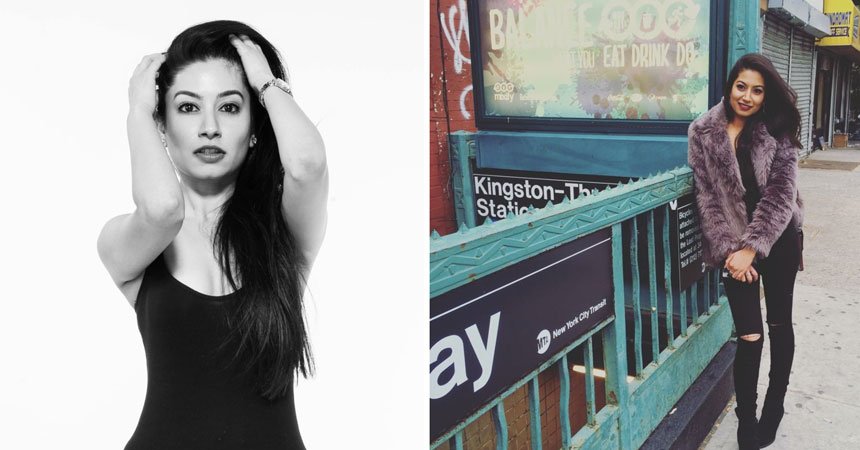 Graduate and Energy BBDO copywriter Mishal Jagjivan began her journey at Miami Ad School San Francisco, and spent her last two quarters in New York, where she interned at BBH and Ogilvy Mather.
Carlos Vazquez: What do you love most about working at Energy BBDO?
Mishal Jagjivan: Working with people from different cultures, cities, countries and backgrounds. I love working in a diverse environment and believe that it's important to do so, because you learn from others who think differently than you. It makes your creative work richer, it humbles you and encourages you to think further than what you know when you take different perspectives into account.
Mishal's Lunch Money ad for Orbit Gum (along with art directors and fellow MAS alums Hansel Quintela and Jen Garcia).
CV: What's the most meaningful project you've ever worked on?
MJ: My favorite project would have to be a personal one I did with Jen Garcia and Carl Larsson, titled "Defacing Abuse." The idea was born when we noticed that many outdoor advertisements featuring women were defaced with horrific words and images. And so, we set out to create a personal project that turned defaced advertisements of women into ads against abuse of women. It cost us barely anything and it took a week to accomplish, which is the beauty of personal projects.
CV: For someone who doesn't have a clue what a copywriter does, well, what does a copywriter actually do?
MJ: I make cool shit while thinking and writing!
As a copywriter you work with an art director to come up with potential campaign ideas. Once you have that winning idea, you and your art director work together to bring the idea to life in the best possible way. The copywriter will craft the words to represent the idea, while the art director works on the visuals for the campaign. However, both copywriter and art director have equal say on the copy and art of the idea.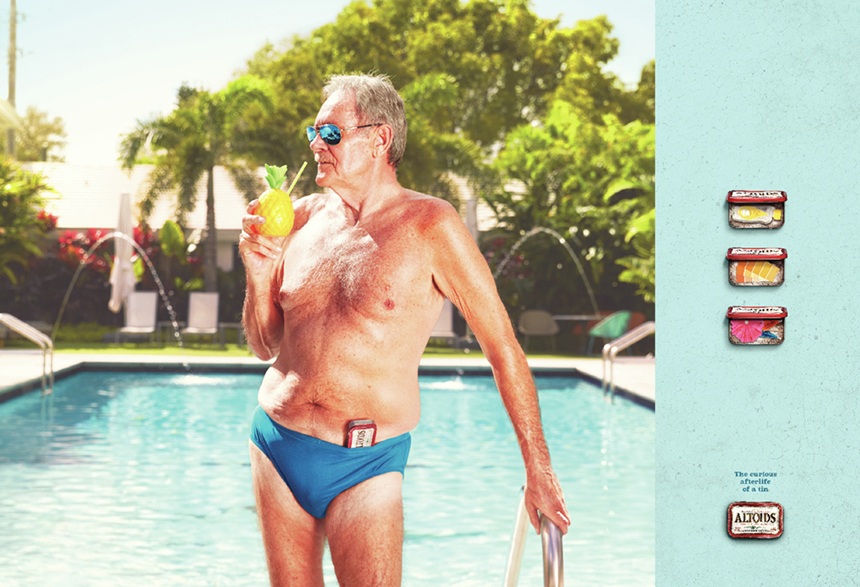 Altoids—The Curious Afterlife of a Tin: Enrique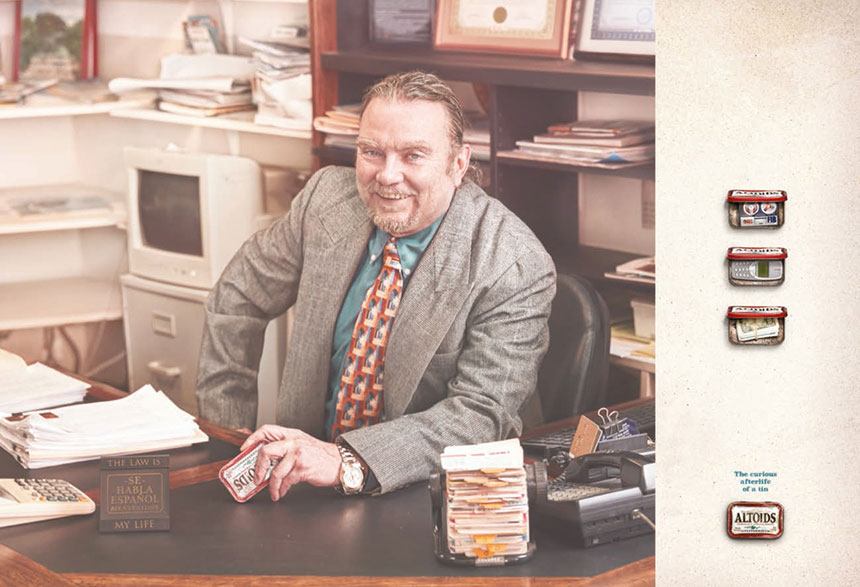 Altoids—The Curious Afterlife of a Tin: Nikolas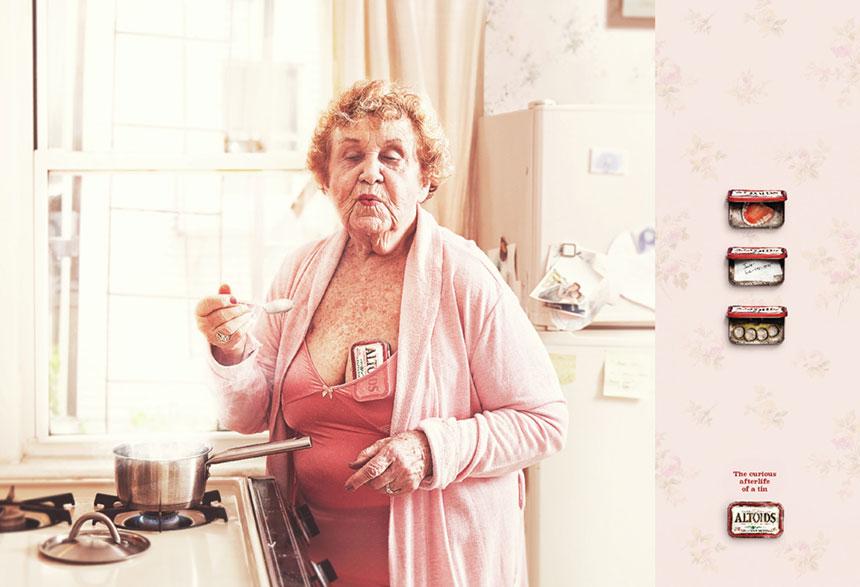 Altoids—The Curious Afterlife of a Tin: Esther
CV: What advice would you have for someone who wants to follow in your footsteps and be a copywriter?
MJ: If you're thinking about becoming a copywriter, you probably have the creative gene. And with the creative gene comes a bit of an ego—yeah, it's true. So be prepared to watch your words bleed as your creative director takes a red marker to what you wrote, be prepared to bang your head against concrete as you try and solve a simple line, and be prepared to get knocked off the pedestal that all copywriters, art directors, and designers put themselves on. Because, when you think you've done your best, the right leadership will always tell you that you can do better, and they're almost always right. (Unless you have a very convincing argument that can change their minds.)
CV: What were your favorite parts of your Miami Ad School experience?
MJ: The people were my favorites—from the teachers to the students. It's a great environment to learn in, because everyone has something different to teach. We all come from different corners of the world!
CV: Do you work with other Miami Ad School grads?
MJ: Oh yes, my art director, Jen Garcia, was at Miami Ad School with me. Also, at Energy BBDO I'm surrounded by Miami Ad School graduates including our Chief Creative Officer, Andrés Ordóñez.
It's time to start a creative career of your own. Learn how to apply.