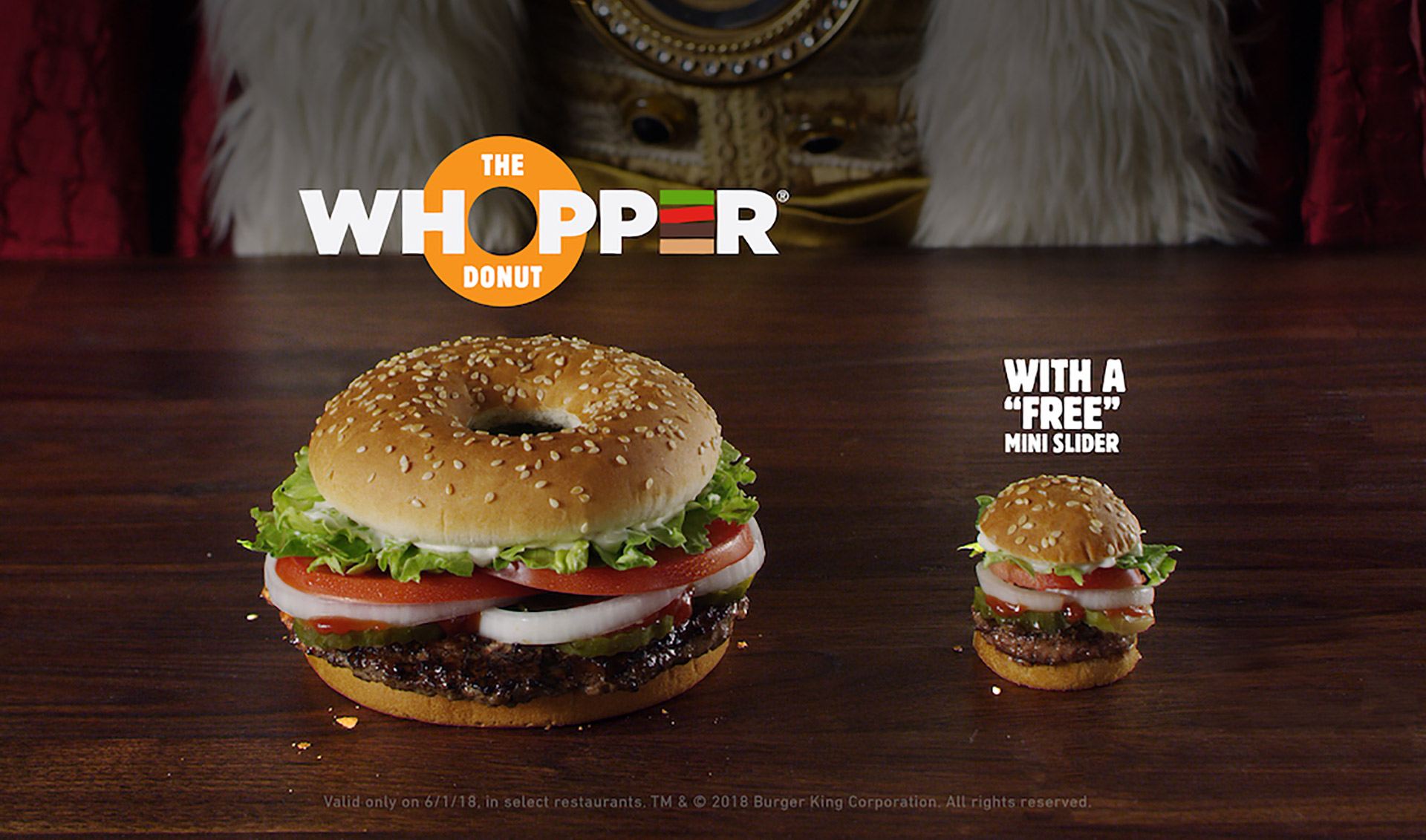 Happy Donut Day
Imagine your school project being seen by a billion people and eaten by a few thousand!
That's what happened one year ago today on National Donut Day. Julia Girschikofsky, a copywriting student, and Florian Lanzinge, an art direction student had their idea for Burger King produced by the fast-food company. Their wacky idea turned a Whopper into a donut with a slider/donut-hole side-kick. The new beef-patty donut was actually on BK's menu and featured on dozens of media outlets including Tasty, Fox News. New York Times, Esquire and FastCompany.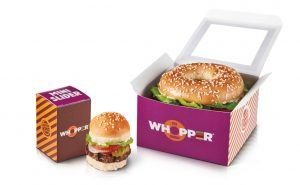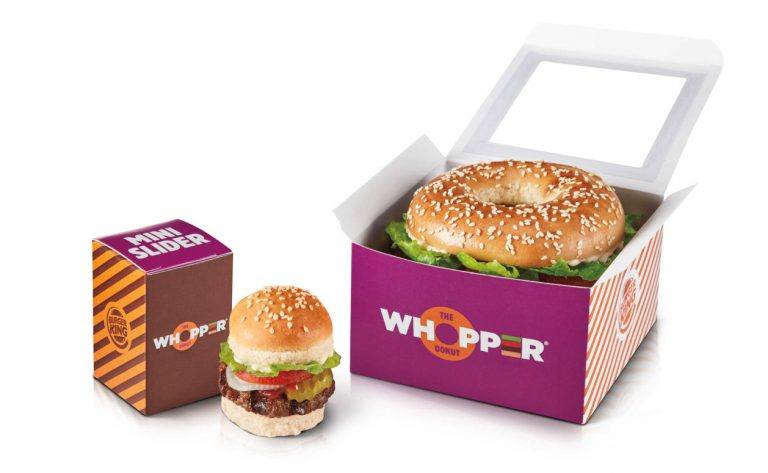 "I've always had a great affinity for Miami Ad School. Many of the creative folks that have worked with Burger King came from there."
— Fernando Machado, Global CMO, Burger King
The Client Lab at Miami Ad School pairs students with actual clients.
The real-world becomes the classroom. Students work in teams just like they will in an agency. The teams are coached by a creative director and present directly to the client. In Julia and Florian's case, the client was the Global Chief Marketing Officer of Burger King, Fernando Machado. After the students' idea was selected, Burger King's agency DAVID came on board to make the students' idea a reality. To reward them for their outstanding idea, Burger King gave Julia and Florian an all-expense paid trip to the Cannes Advertising Festival in France.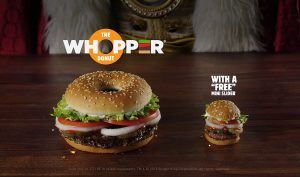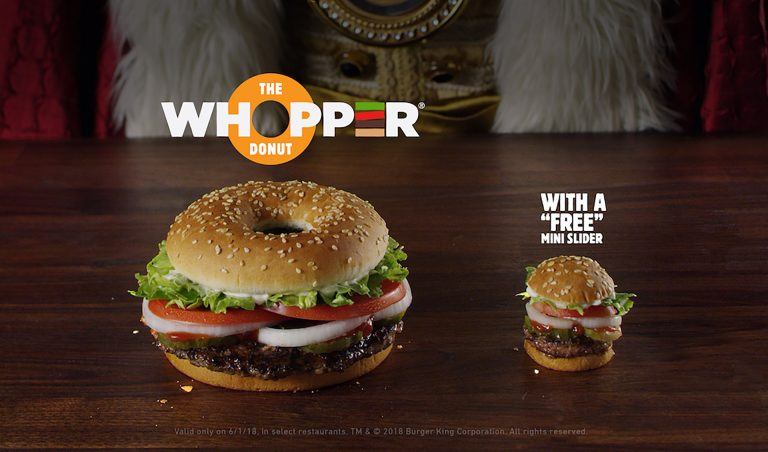 The hands-on experience students receive in school makes them job ready when they graduate.
That's why the school has a near-perfect, graduate, placement rate. Julia and Florian started as students at
Miami Ad School Hamburg
. Then they participated in the School's study abroad and
internship program
. Students have over 800 internship opportunities a year to choose from. Julia and Florian developed a huge network of industry contacts while at
Havas Sports Entertainment
| Fort Lauderdale;
Service Plan Group
| Munich and
Ogilvy
| Vietnam. When they graduated both Julia and Florian were hired by the advertising agency,
Jung von Matt
, in Hamburg Germany.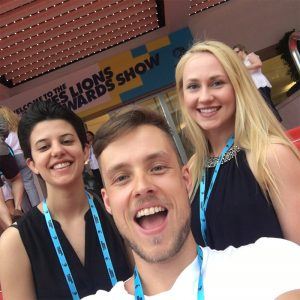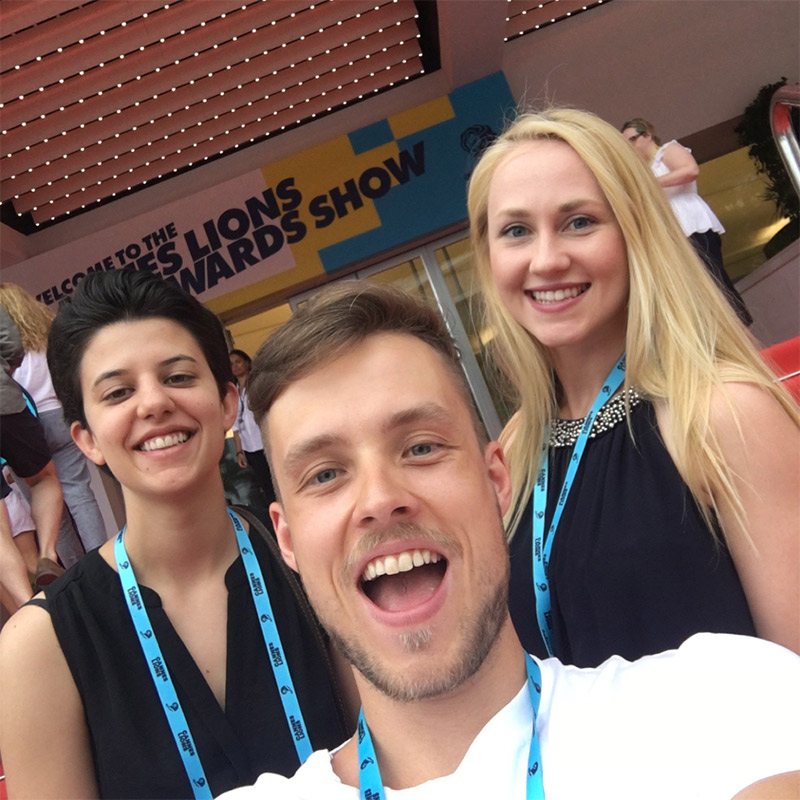 from left to right, students: Ana Miraglia (see the award-winning work she and her partner created for Burger King), Julia Girschikofsky and Florian Lanzinge at the Cannes Advertising Festival in France.
Would you like to be paid to create things like that?
Looking to Hire Great Talent?