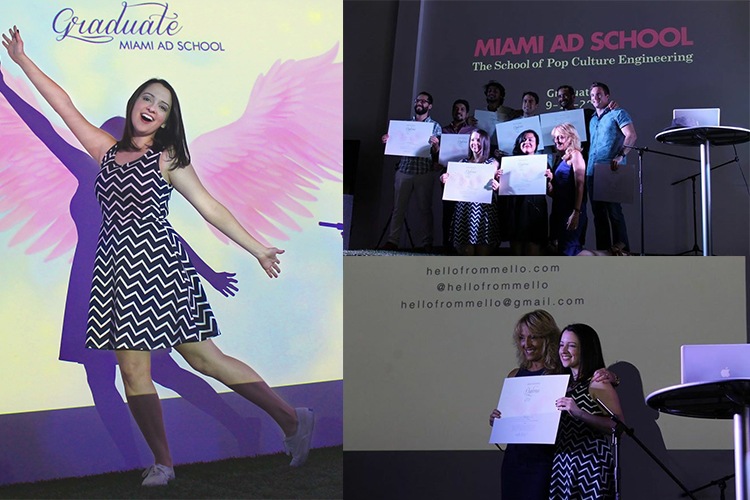 Having a Hard Time Deciding on Your Career?
We know why. Creativity is calling.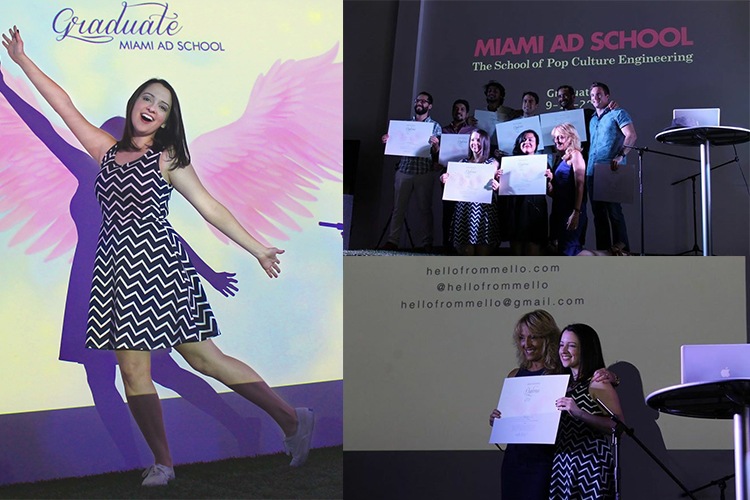 Melanie and her classmates graduate from Miami Ad School and start their creative career.
Over 10,000 creative and strategically-minded people have started their careers at Miami Ad School and Portfolio Center.
---
If you can't decide what career is right for you it's very likely you'll thrive, grow, bloom and even flourish in a creative career in advertising, design, social media or content creation because these fields incorporate a little of everything: creativity, business, innovation, story-telling, technology, photography, psychology…
Every day is different! Here's what your week might be like:
Monday lead a focus group to see how girls interact with a new Barbie technology toy.
Tuesday brainstorm a new app for Purina that helps dog owners find dog sitters in their neighborhood.
Wednesday present your idea to UNICEF on how to raise money through social media to build more water pumps in Africa.
Thursday notice a new trend and shoot a quick Instagram video for your Samsung client.
Friday hop on a plane to India to film a Coke commercial that features Bollywood dancers.
Saturday relax. You're in India and the place is frick'n amazing!
---
Find a career you love and you'll never work another day in your life.
Bobby's parents flew in from Deleware for his graduation from Miami Ad School. As soon as they saw me they simultaneously gave me a big hug. They surprised me because their group hug came before, "Hello Pippa, it's nice to meet you." They explained, "Our son took forever to graduate from college because he changed his major five times. We knew he was wonderful and smart but he couldn't decide what he wanted to do with his life." They went on to say, "He found his future at Miami Ad School. Thank you! He is so happy now. We are so happy."
At Denison University Bobby had started as a business major and flipped through three others before he decided to major in art. He was interested in so many things: business, science, music, writing, art, but not interested enough in any one of these areas to make it his life-long career. Bobby spent the year after college in Miami trying to find himself. Someone told him about Miami Ad School and he came by to see what the school offered. As soon as he walked in and saw the students brainstorming and the things they were creating together, he knew that a career in advertising was what he had been looking for all along. Bobby decided to study art direction and he was an amazing student. He incorporated all of his interests into his work. His understanding of the business world showed in the interesting strategies he created. His eclectic taste in music (from opera to country, to rap) made his videos unexpected. His knowledge of the different art movements made his designs and layouts unique and sophisticated. Bobby worked hard because he had found a career he was passionate about. The campaigns he created were wonderful and student awards followed. After graduation he was hired at Fallon where he went on to win professionals awards.
---
I can't wait to see the new lives our most recent batch of graduates will lead as they start their new careers.
Melanie, pictured below, reminds me of Bobby. She's creative, enthusiastic and interested in all sorts of things. I know she is going to become an amazing creative leader and we will all be working for her. It will be hard work but we're going to have a blast!
Apply Today Start your creative career in:  art direction, copywriting, content creation, design, account planning or social media.
You can even earn a masters degree.