How Miami Ad School Students Used Instagram's Virtual Change to Make a Real Difference
Four Miami Ad School Students Used Instagram's New Format as an Opportunity to Bring Attention to Some of the World's Most Heroic Athletes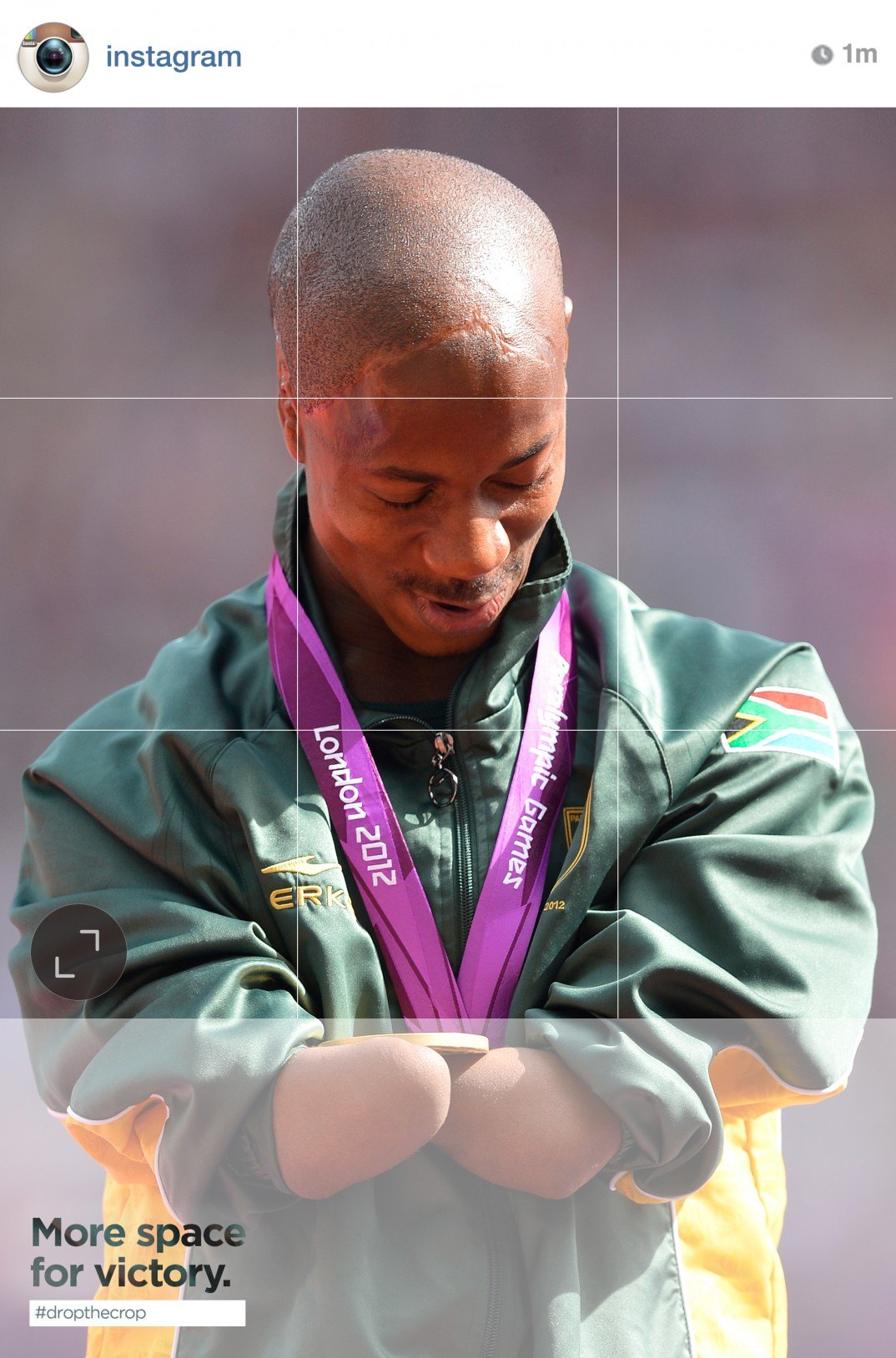 When Instagram began to host photos in landscape or portrait formats in addition to the original square format, the tweak gave users the chance to see more of an image than before.
Students Rajath Ramamurthy ( Art Direction), Tanvi Tandon (Copywriting), Liudmila Kulibaba, (Graphic Design) and Shashank Hariharan (Account Planning) seized the opportunity to highlight the athleticism of Paralympians, and how they're every bit as deserving of glory as their able-bodied counterparts.
According to writer Tanvi Tandon, "The buzz that the new update generated got me thinking of the potential that an uncropped photograph has to reveal many interesting things. When I discussed this thought with our strategist Shashank, he refined the idea to 'There is always more to any story'. Then our art director Rajath and [designer] Liudmila started brainstorming on the final advertisements."
Rajath Ramamurthy further explained, "We made a simple print campaign based on the concept of what the image would look like if it was just a square and what it would look like if were not a square. There would be more space for freedom, more space for spirit, more space for energy."
Rajath Ramamurthy - "Drop the Crop" from Miami Ad School on Vimeo.
"Paralympic athletes might look just like [able-bodied] athletes. But, there is so much more to them than that. They were an apt inspiration for the Instagram update," Tanvi concluded.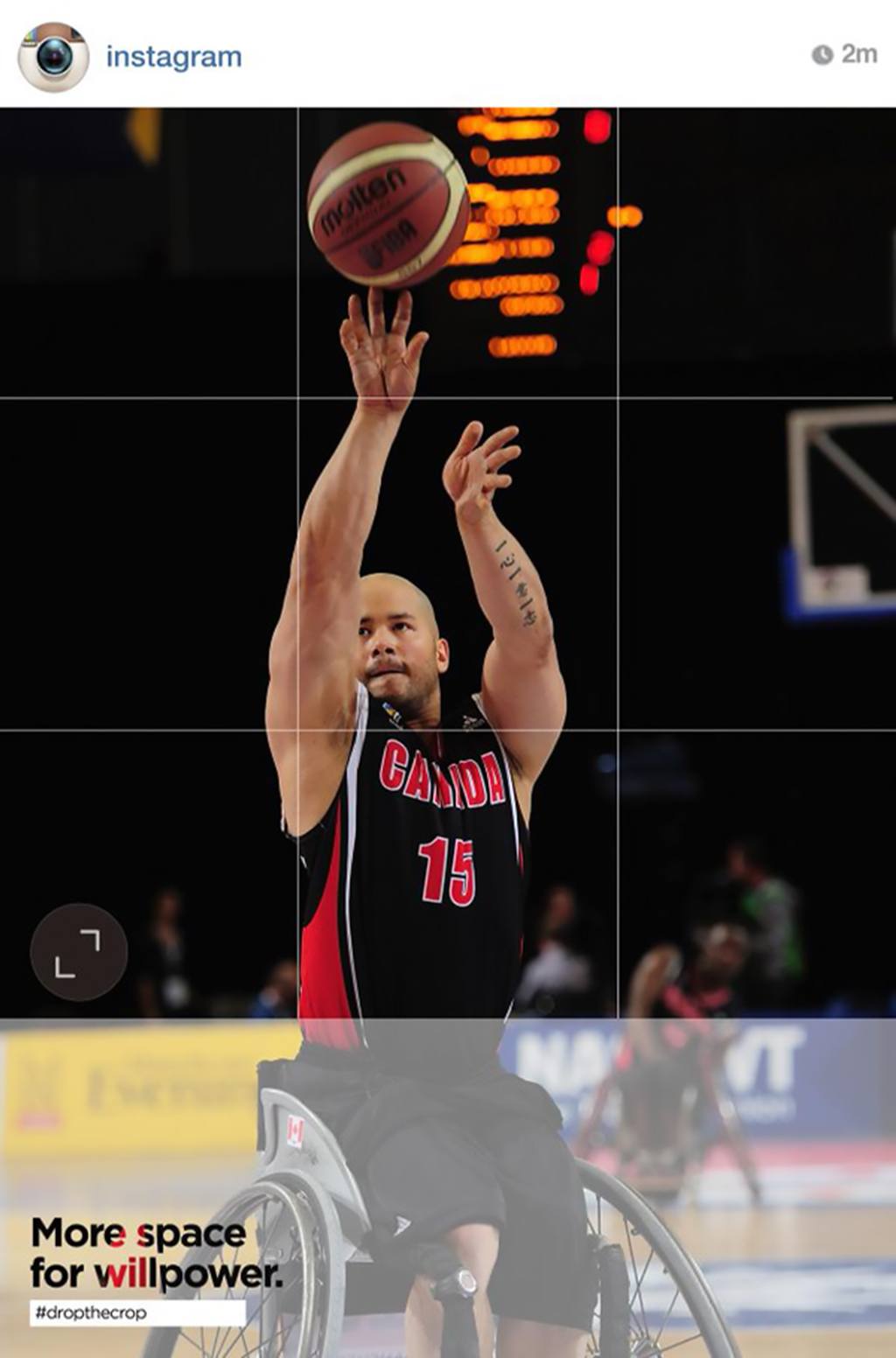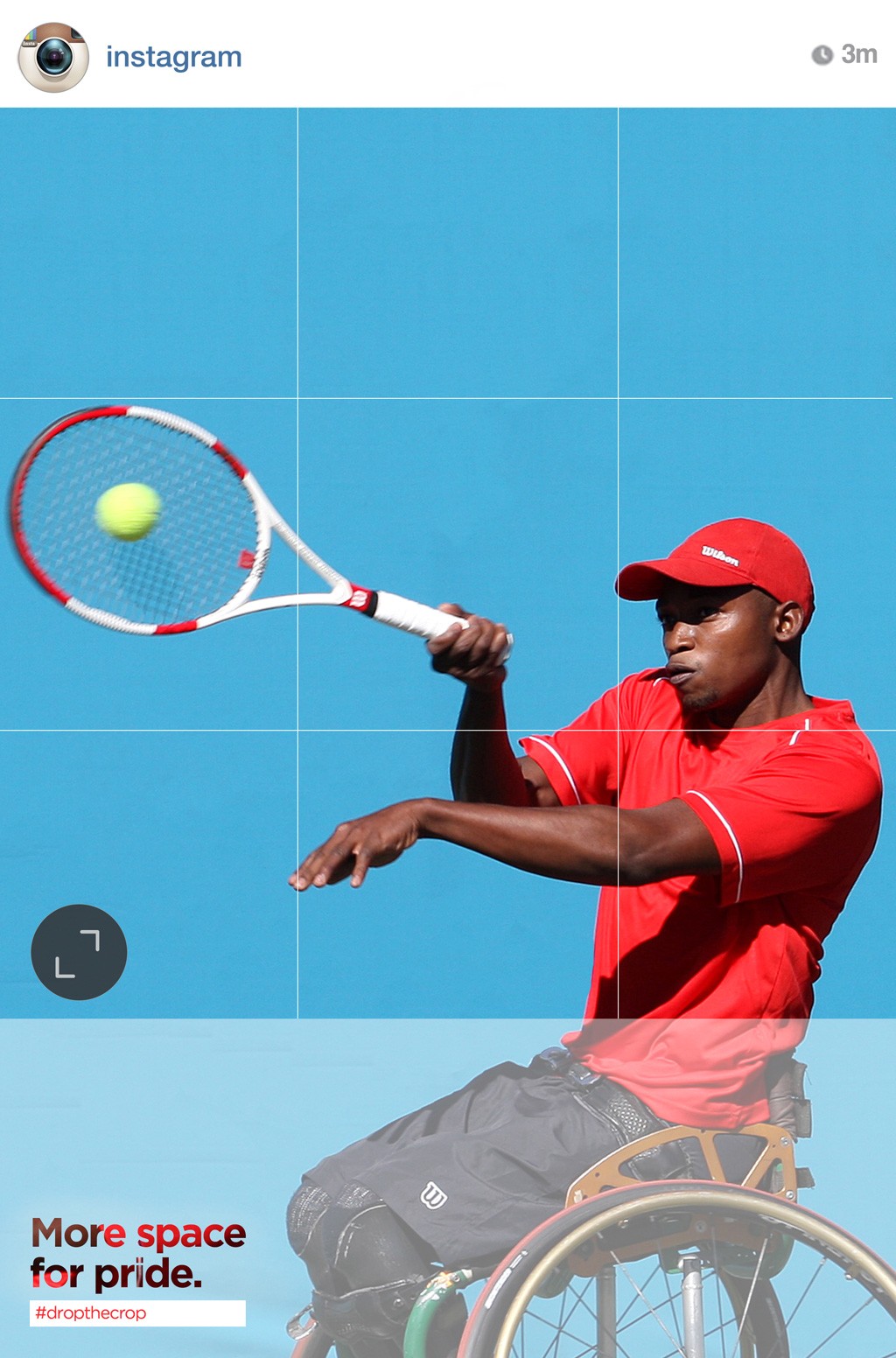 The student campaign, and its memorable hashtag #dropthecrop, were picked up by various media outlets after its exposure in Business Insider. Just how much attention did the campaign get?
82 million media impressions. In 12 countries. In just 48 hours.
A student campaign, with no backing, ended up making an actual difference. It just goes to show that anything is possible.